Check it out, an Italian magazine about Commodore computers, complete with early 1980s models hanging around with vintage 8-bit computers: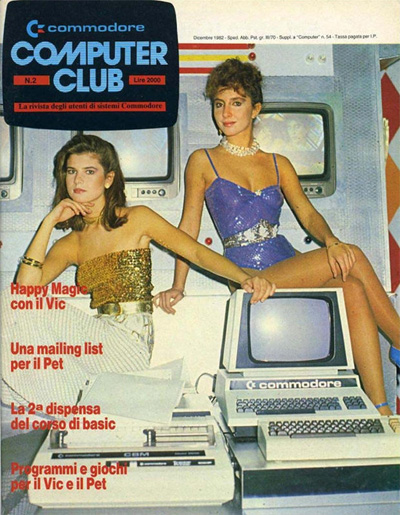 Retro computers featured on the cover are a PET with 80-column display, a Commodore 64 and a wide format CBM dot matrix printer, you know the kind that used tractor feed paper haha.
What a wonderful piece of early Commodore computer history, and the best part? The magazine was called "Commodore Computer Club". Pretty cool!