Recently C64 Club member, friend and Terrible Nerd Kevin Savetz spotted this pretty cool orange Commodore Barricade in New York City: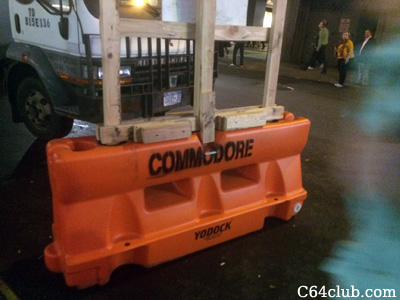 While Kevin is out and about for personal and work related adventures, he always seems to find rad Commodore "stuff" to share with his fellow Commodore Computer Club members, which is awesome, especially for his first love being the Atari 8-bit computer line.
"Thank you Kevin" for not only being a Atari fan, but for also showing some love to all things Commodore. You sir rock!