If you don't have a real Commodore Amiga computer to play games, that's ok because the Internet Archive has fired up a new section: a software library for the Amiga: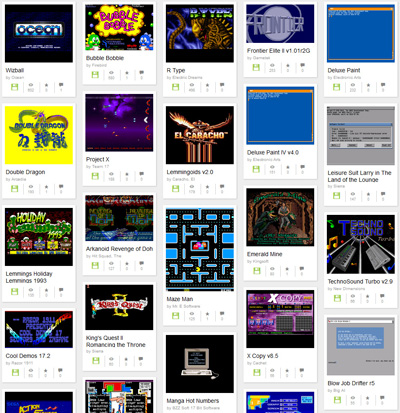 You can play over 10,000 Commodore Amiga games directly in your web browser with this new offering. Pretty cool!
Update August 11, 2016: After a beta-testing period, the emulated Amiga programs at the Archive have been taken down for further development. Thanks to everyone for testing the Amiga In-Browser emulation package during the beta period, and especially a thank you to the Scripted Amiga Emulator project, as well as db48x and bai, for all the hard work with this experiment.