Check it out, an Italian magazine about Commodore computers, complete with early 1980s models hanging around with vintage 8-bit computers: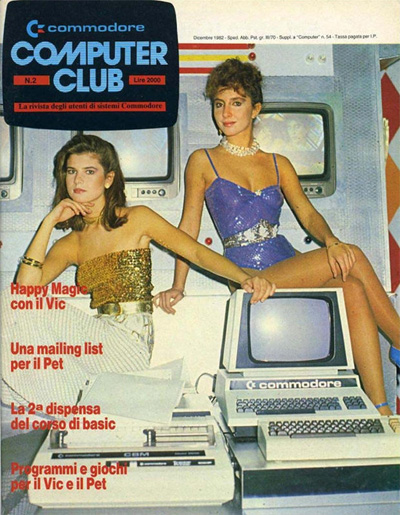 After a little research, the model on the left with her hand on the Commodore PET computer monitor is Federica Moro who was Miss Italy 1982.
Retro computers featured on the cover are a PET with 80-column display, a Commodore 64 and a wide format CBM dot matrix printer, you know the kind that used tractor feed paper haha.
What a wonderful piece of early Commodore computer history, and the best part? The magazine was called "Commodore Computer Club". Pretty cool!
If you like this post, please consider subscribing to our full RSS feed. Be sure to also Like Us on Facebook and Follow Us on Twitter.