Achievement Unlocked: H.E.R.O. game cartridge for the C64 computer, designed by John Van Ryzin and published by Activision in 1984.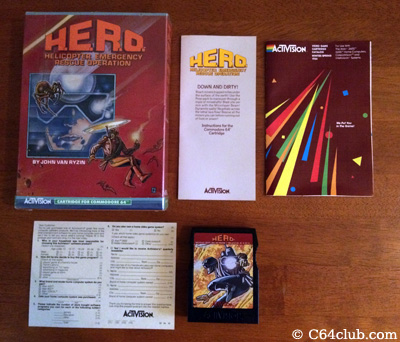 Next to Pastfinder, this was one of the hardest Activision cartridges to track down for the Commodore 64, especially complete in box.
If you like this post, please consider subscribing to our full RSS feed. Be sure to also Like Us on Facebook and Follow Us on Twitter.