Achievement Unlocked: Spy Hunter game cartridge for the Commodore 64 computer published by Sega in 1984.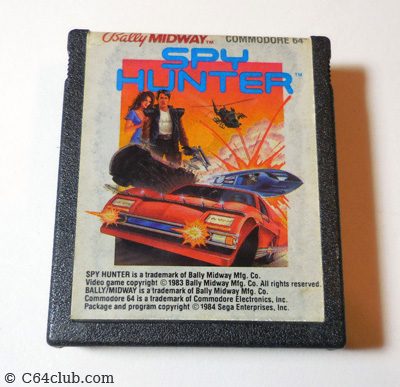 Great conversion of the popular arcade game, very authentic and playable. All the features of the arcade, just plug a joystick into the other port to access the weapons though!
If you like this post, please consider subscribing to our full RSS feed. Be sure to also Like Us on Facebook and Follow Us on Twitter.