The future is here: AmigaOS playing a MP3 while Web browsing over WiFi on an A600 with the KIPPER Vampire II FPGA Hardware Accelerator card: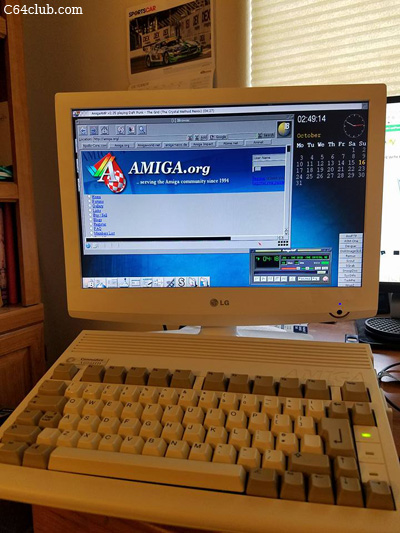 Commodore Computer Club member Aaron installed the KIPPER Vampire II card into his Amiga 600 computer at the recent C64 Club meeting. Pretty cool!
The Apollo Core / Apollo Accelerator Vampire II HW Accelerator built and sold by KIPPER has the following features:
128 MB Fastmem RAM
Digital video output
SD card for HDD storage
64-bit core, full 32-bit compatibility
Directly update core from the Amiga without need for external programmer
FPU and 16-bit Audio is planned for future updates
The A600 Vampire II will sit on top of your original CPU and take full control of your Amiga. Such an awesome piece of kit!
If you like this post, please consider subscribing to our full RSS feed. Be sure to also Like Us on Facebook and Follow Us on Twitter.