For the second year in a row, the Commodore Computer Club was an exhibitor and one of this years sponsors for the Portland Retro Gaming Expo.
It was super exciting to once again represent all things Commodore to 1,500+ people at the 6th Annual PRGE which took place September 24 and 25, 2011.
Below are some of the highlights and memorable moments we caught on camera. Enjoy!
Special thanks go out to Sean of the Commodore Computer Club who was instrumental in bringing David Crane and Garry Kitchen to the Expo. – PRGE Staff
David Crane and Garry Kitchen doing their talk at the Portland Retro Gaming Expo: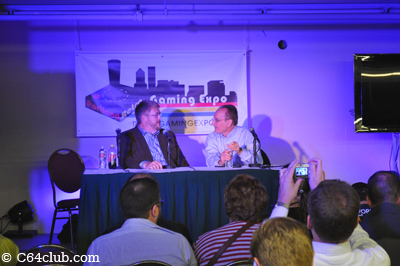 Picture showing some of the items we had for sale (PET 4032, Amiga software, trackball controller, VIC Modem):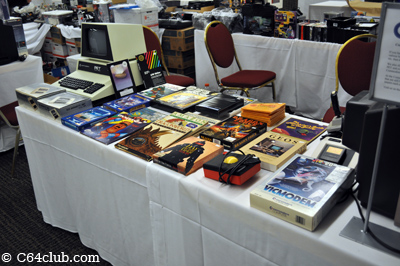 Here you can see complete and factory sealed Infocom games for the Commodore 64 we had for sale at the expo. Pictured are Starcross, Zork I, Zork II, Zork III, Suspended and Deadline: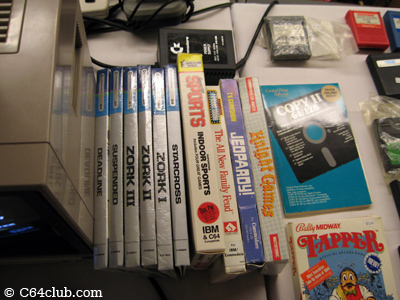 Check out the complete in box Amiga and Commodore 64 software which included games, utilities, music programs, the GEOS operating system and even Koala Pad accessories: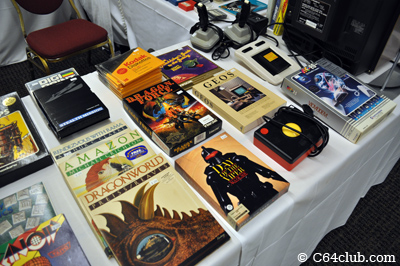 Shown here is a Commodore VIC-20 computer, 1702 color monitor and a variety of VIC-20 cartridges which included games, utilities, educational software and more: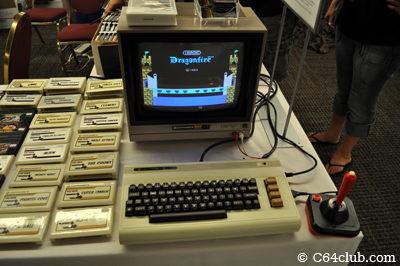 Here's a picture showing some of the pinball machines on hand at the 2011 Portland Retro Gaming Expo free play arcade: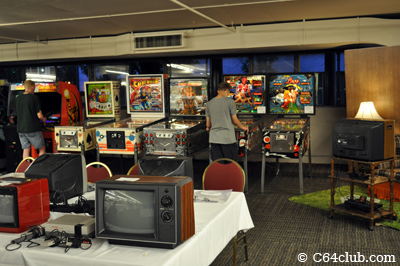 Real upright coin-op video game arcade machines for all to play and enjoy, also part of the 2011 PRGE freeplay arcade: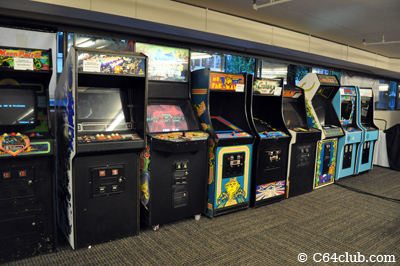 Not only could you play video arcade games and pinball machines for free, they also had just about every home console setup to enjoy as well: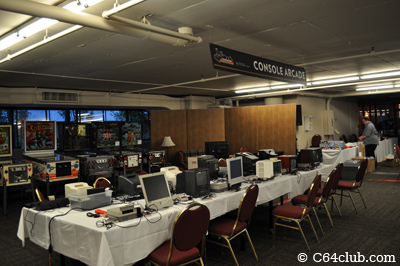 Look at all the people playing games on the various consoles set up in the Portland Retro Gaming Expo console freeplay area: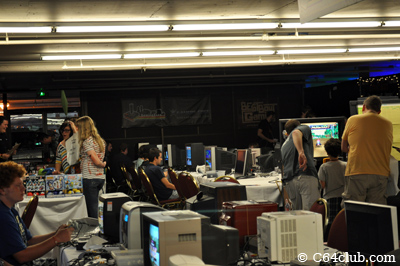 Eric Cartman from South Park is a member of the Commodore Computer Club. In this picture he's saying: "Hey guys, respect my authority and come down to the next Commodore Computer Club meeting. I'll have cheesy poofs!"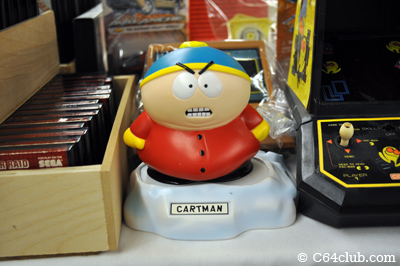 All the classics were represented in the freeplay arcade: Pac-Man, Ms. Pac-Man, Galaga, Donkey Kong, Popeye, Dig Dug, Defender, Missile Command and so many more: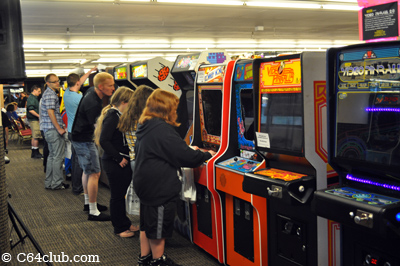 Portland Retro Gaming Expo attendees playing some classic video games, all on free play, no quarters or tokens required: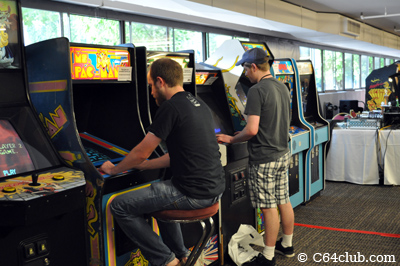 Here's a picture showing the massive Commodore Computer Club exhibitor and vendor booth: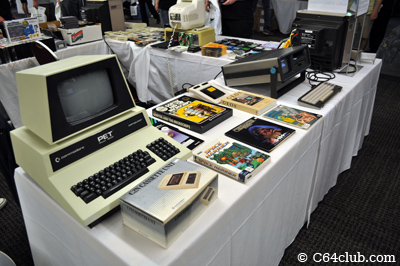 One of the many people who stopped by our booth to play some Commodore 64 and VIC-20 games. Here you can see someone playing Dragonfire: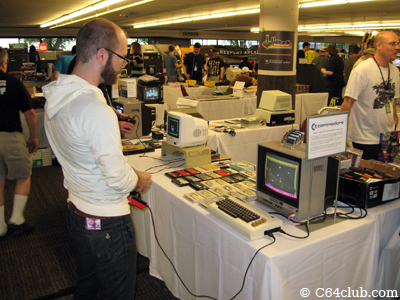 We had various Commodore computers setup for people to play games. Here you can see Toy Bizarre by Activision on the Commodore 64 computer. This game got a lot of play at the expo: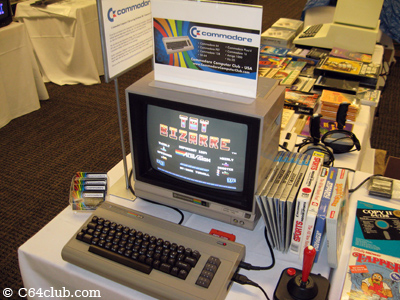 We had a C64 Direct-to-TV C64DTV with hardware designed by Jeri Ellsworth on hand for people to play at the Commodore Computer Club booth: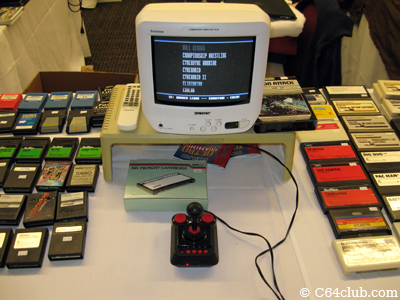 At our vendor booth we had a minty fresh Commodore SX-64 Executive computer on display for people to test out. Here you can see the famous Christmas demo being played: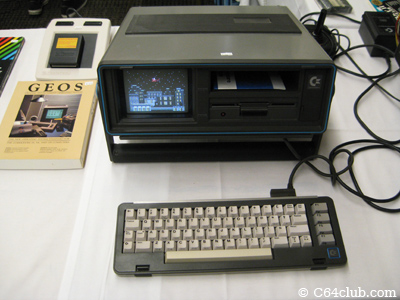 Thanks to everyone who came out from near and far to support the 2011 Portland Retro Gaming Expo and the Commodore Computer Club over the two-day event.
In closing, if you would like to experience more Commodore computer goodness, feel free to come check out one of our club meetings. We get together the first Friday of every month.
If you like this post, please consider subscribing to our full RSS feed. Be sure to also Like Us on Facebook and Follow Us on Twitter.