At tonight's Commodore Computer Club meeting, long-time C64 club member and friend Kevin Savetz will read an excerpt from his new book, Terrible Nerd: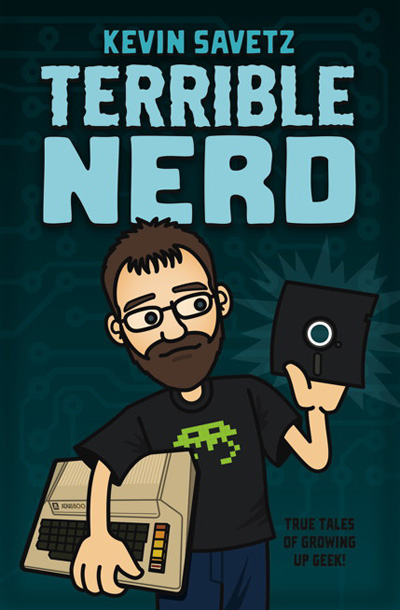 The book is Kevin's memoir of growing up in amidst the technological revolution of the first desktop computers, handheld electronic games, and home video games.
Terrible Nerd brings to life late nights experimenting with code in front of a glowing monitor, hacking the school computer to dial into BBSes, stealing his first computer — and later, a stint as AOL's Internet AnswerMan, and hosting a team of Microsoft suits in his small-town home office.
Kevin will have a (very) small number of autographed copies for sale at the meeting. Come early and secure your copy of his new book.
Update November 3, 2012: Kevin's book is now available to purchase via Amazon.com
If you like this post, please consider subscribing to our full RSS feed. Be sure to also Like Us on Facebook and Follow Us on Twitter.