EasyFlash is a cartridge for the C64 expansion port. In contrast to traditional cartridges, this one can be programmed directly from the Commodore 64 computer which is pretty cool.
I received my first EasyFlash cartridge as a gift back in December 2010 from a good friend. Since then I've hand built a few for Commodore computer club members using homebrew kits.
You can easily create various retro game cartridges, program classic gaming collections or even a diagnostic cartridge to track down issues with your hardware. EasyFlash carts Rocks!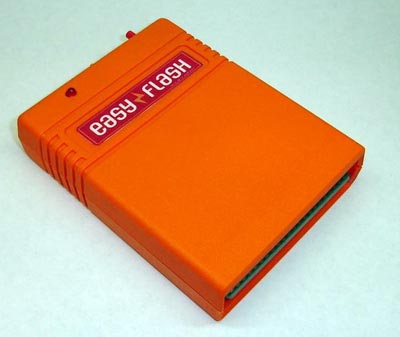 Select from a custom-made menu of PRG files and/or cartridge files and instantly boot them, just as if it were a stand-alone cartridge. Don't you just love Commodore homebrew projects?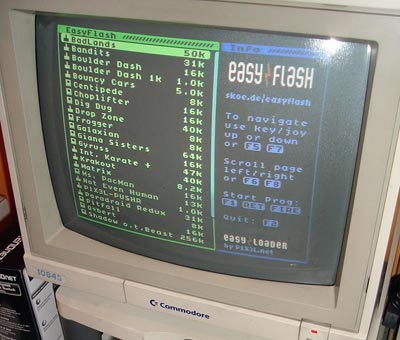 All you need to do this is a C64, an EasyFlash cartridge, the software and an image of the cartridge (*.crt) files you want to use. EasyFlash supports the following cartridge formats:
Normal 8k
Normal 16k
Ultimax
Ocean Type 1
EasyFlash
EasyFlash xbank
The Easy Flash cartridge is so fun and useful, it should be in everyone's Commodore collection. Members of the Commodore Computer Club and Users Group love our Easy Flash cartridges!
So how can you get one of these awesome cartridges? You can find C64 EasyFlash cartridges for sale on eBay or you could even build one yourself as a fun homebrew project.
If you want to build one yourself, be sure to check out the How to build an EasyFlash cartridge website for more information. EasyFlash kits can be found from various online sources.
If you like this post, please consider subscribing to our full RSS feed. Be sure to also Like Us on Facebook and Follow Us on Twitter.