The game Rent a Cop (similar to Keystone Kapers) was released at the 2012 RGCD C64 16 KB Cartridge Game Development Competition and is now available for free download: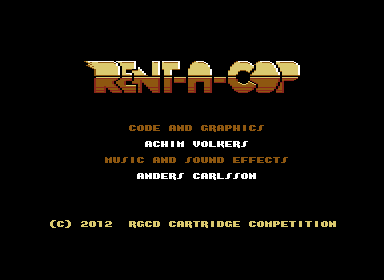 If you enjoy playing the Atari 2600 VCS version of Keystone Kapers by Garry Kitchen, you are going to love Rent a Cop for the Commodore 64.
Here is the cartridge download link for Rent a Cop which runs awesome on the EasyFlash 3 cartridge by Jim Brain.
Source: Official RGCD website
If you like this post, please consider subscribing to our full RSS feed. Be sure to also Like Us on Facebook and Follow Us on Twitter.