At the upcoming Commodore Users Group and Computer Club meeting, personal friend and club member John Hancock will be showcasing a CDTV Commodore Dynamic Total Vision: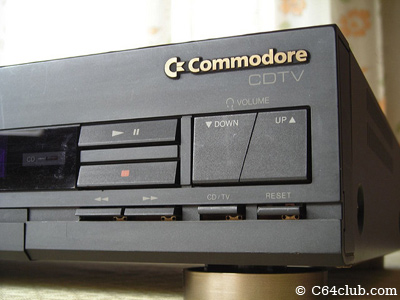 The CDTV (Commodore Dynamic Total Vision) was a multimedia platform developed by Commodore International and launched in 1991.
On a technological level it was essentially a Commodore Amiga home computer in a Hi-Fi style case with a single-speed CD-ROM drive.
To find out more about this rare piece of Commodore computer history and see it up close and personal, be sure to attend the March 4, 2011 Commodore Computer Club meeting.
If you like this post, then please consider subscribing to our full RSS feed.