Running a retro computer club I'm always receiving vintage hardware and sometimes it's super dirty. A good example is the PET 4032 that I recently acquired for my Commodore collection.
The outside of the case was in decent shape; however inside the PCB was pretty dusty. You can see a good example of this by looking at Brandon's CBM 8032 which he recently cleaned up.
The keyboard on my PET 4032-N 9″ computer was extremely dirty as well. I'm talking sticky keys, a few didn't work, lots of grime and other mystery stuff. Yuck!
Here are a few pictures giving you a little insight to what's involved when you take a PET keyboard completely apart to make it minty fresh like the day it came off the Commodore production line: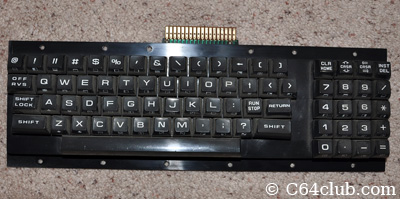 Once my Commodore PET 4032 keyboard was taken apart, the next step involved cleaning every single spring, key top, plunger, plastic shaft, conductive rubber tip and circuit board: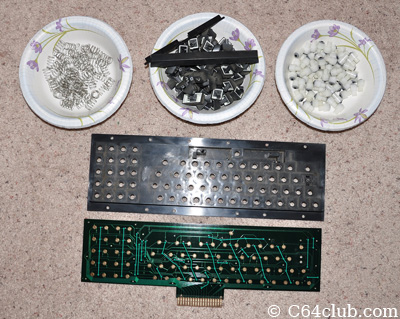 As you can see from the above picture showing my CBM keyboard apart, every single little piece (approximately 200+ pieces) were removed to do a proper cleaning.
Here's another picture showing all the plastic shafts and conductive rubber tips separated: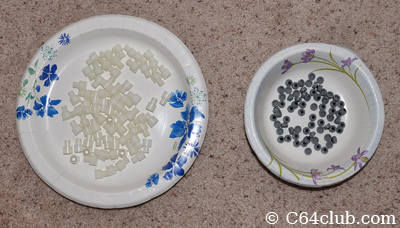 Some people think cleaning a PET keyboard only requires removing the circuit board from the chassis and cleaning all of the contacts with rubbing alcohol. IMHO that's a temporary fix…
At the Commodore computer club our members don't believe in temporary fixes, especially when it comes to cleaning PET keyboards. Think about it, we're talking 30+ years of dirt and grime.
It's very time consuming to properly refurbish a Commodore keyboard. It takes a few hours and a lot of patience, especially with hundreds of little pieces involved, but it's truly worth it.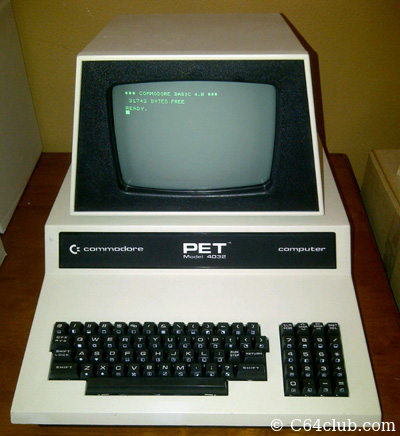 The end result is my Commodore PET keyboard works perfectly and looks great too! If you own a PET computer, I would highly recommend cleaning and refurbishing your keyboard too.
Now that most of the "make it functional" work is wrapped up on my Commodore PET 4032-N 9″ computer, I'm a happy Commodore geek. So what's next for this vintage beauty?
I plan on more restoration like cleaning the inside of the computer case and possibly doing a monitor cap kit. My PCB is already clean thanks to help from my friend Brandon.
Please be sure to keep watching the Commodore Computer Club blog for more fun and exciting projects like this PET keyboard restoration. We always have something fun to work on.
If you like this post, please consider subscribing to our full RSS feed. Be sure to also Like Us on Facebook and Follow Us on Twitter.