It's time to showcase one of the handmade Commodore Computer Club Christmas tree ornaments rocking around the Christmas tree…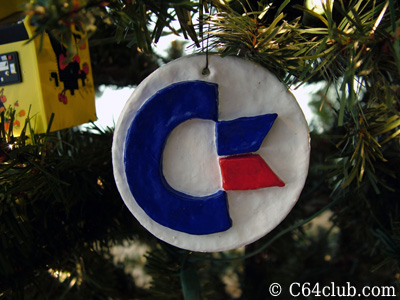 The first appearance of these awesome Commodore Christmas ornaments was 5 years ago at the December 2010 Commodore Computer Club meeting. How time flies.
Merry Christmas, Happy Holidays and Bah Humbug

from the Commodore Computer Club.
If you like this post, please consider subscribing to our full RSS feed. Be sure to also Like Us on Facebook and Follow Us on Twitter.