Shredz64 is a modern day game for the Commodore 64 that makes use of the Playstation guitar controller hooked through the PSX64. Its design is modeled against the popular "Guitar Hero" series, geared toward the ability to play along to your favorite C64 SID music on the guitar.
Here are a few highlights of Shredz64 designed and programmed by Toni Westbrook being enjoyed at previous Commodore Computer Club meetings:
Shredz64 game loading screen being displayed on a Commodore 1702 color monitor: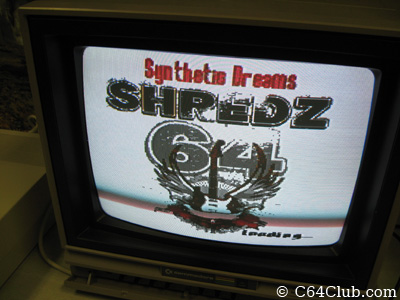 Kevin Savetz rocking like a hurricane while playing Shredz64: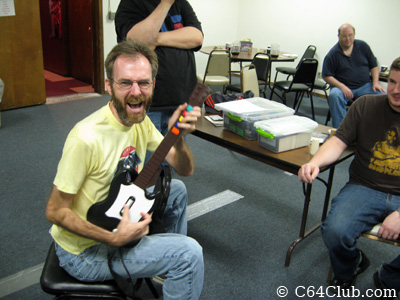 Who you gonna call? Ghostbusters! (being played via Shredz64):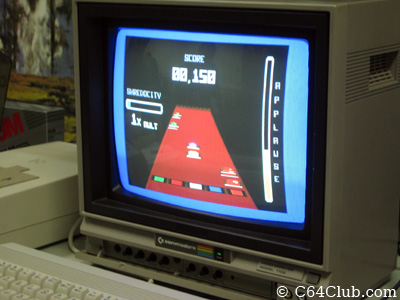 Nick and Earl Evans (Retrobits Podcast) playing the song Axel F on Shredz64: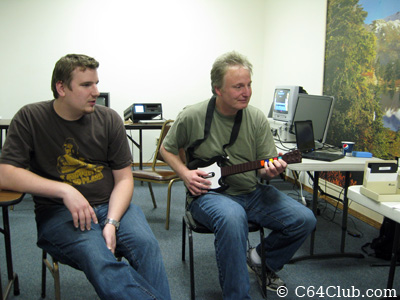 Looking back it's been a while since we've played some Shredz64 at PDX Commodore Users Group meetings, so I'm thinking we should start breaking it out again.
If you like this post, please consider subscribing to our full RSS feed. Be sure to also Like Us on Facebook and Follow Us on Twitter.