It's time to get up close and personal with the Commodore SFD-1001 disk drive: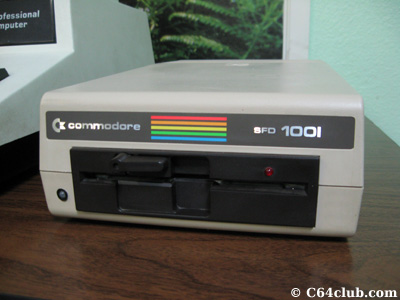 Here are some of the features of the Commodore SFD-1001 floppy drive:
Storage capacity up to 1 MB for 5.25″ disks
IEEE-488 interface
Data transfer is parallel
5 times faster than the VIC-1541
The SFD-1001 disk drive can be used with all CBM PET's and with the right connector (cartridge), on Commodore 64 (C64) and Commodore 128 (C128) machines too.
If you like this post, please consider subscribing to our full RSS feed. Be sure to also Like Us on Facebook and Follow Us on Twitter.