It's time to showcase this recent Commodore Amiga rescue which includes Amiga 1010 floppy drive, Amiga 1000 computer and Amiga 1080 monitor, all complete in box. Huzzah!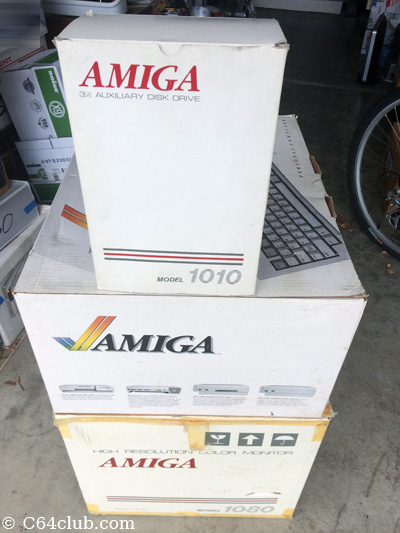 "Thank you" to Suzan L. of Portland, OR for working out a fair deal on this awesome lot of vintage Amiga computer gear. It will be loved and appreciated for many years to come!
If you're are interested in retro computer or video game items going to a good cause by making a donation to help support the club, please let us know by using our contact form.
Any donations big or small, it all helps. Thank you in advance for your time and consideration.
If you like this post, please consider subscribing to our full RSS feed. Be sure to also Like Us on Facebook and Follow Us on Twitter.