Check out this pretty rad Commodore software dealer poster: Cinemaware presents Defender of the Crown for the C64 computer.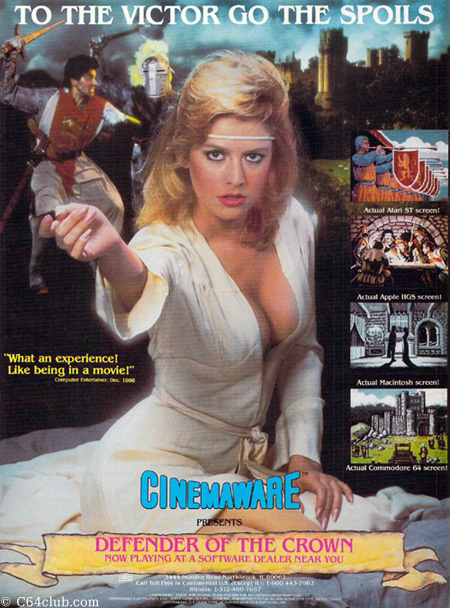 Defender of the Crown is a strategy game designed by Kellyn Beck. It was Cinemaware's first game, and was originally released for the Commodore Amiga in 1986, setting a new standard for graphic quality in home computer games.
The Apple IIGS, Atari ST and Commodore 64 versions were ported with better success, the IIGS, Macintosh and ST versions' graphics coming quite close to the Amiga version.
Fun Fact: Defender of the Crown II was published by Commodore International in 1993 for the CDTV and Amiga CD32.
If you like this post, please consider subscribing to our full RSS feed. Be sure to also Like Us on Facebook and Follow Us on Twitter.