Do you own a EasyFlash 3 cartridge designed by Jim Brain? Do you like the game Duck Tales for the C64 computer, but don't like the disk load times? If so, this blog post is for you!
Check out some of the duck-tastic (whooo hooo) gameplay footage below showcasing this C64 floppy disk image crack to EF cartridge: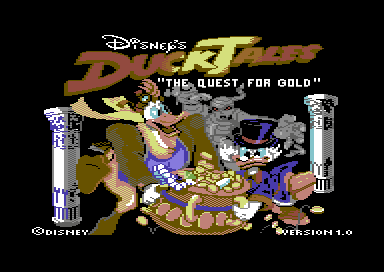 As of today, you can now download the Commodore 64 Duck Tales port for the EasyFlash 3 cartridge. Time to que up the Ducktales theme song…
Life is like a hurricane, here in Duck Burg
Race cars, lasers, aeroplanes, it's a duck blur
Might solve a mystery, or rewrite history!
Duck Tales (woo oo)
Once again, for those who missed it above, here is the download link for Duck Tales EasyFlash 3 cartridge image. Enjoy!
If you like this post, please consider subscribing to our full RSS feed. Be sure to also Like Us on Facebook and Follow Us on Twitter.