A new port of the Flyer IRC client for the PET/CBM is now available for download on the Flyer product page. It currently supports 80 column, 32K (or greater) models only.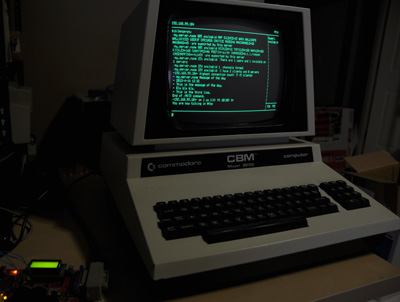 The Flyer IRC PET CBM client is available on the Commodore Flyer download page as well.
There's just something so cool about doing real stuff online with such a classic machine! Is this the first PET on the modern 'net? I can't imagine so, but who knows.

Source: Brandon – Retroswitch.com
Nicely done Brandon. PET owners around the world are probably rejoicing at this news and if they don't own a Flyer already, they'll probably want one for sure now!
Originally posted on the Commodore Flyer website.
If you like this post, please consider subscribing to our full RSS feed. Be sure to also Like Us on Facebook and Follow Us on Twitter.