It's time to showcase this amazing complete in box copy of Atlantis by Imagic for the VIC-20 we scored at an Estate Sale for $5.00 USD.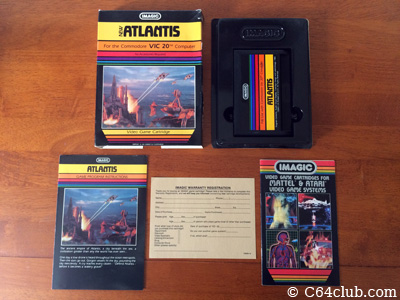 It's not everyday that you find a complete in box copy of a Commodore VIC-20 game in the wild, especially in 2017.
If you like this post, please consider subscribing to our full RSS feed. Be sure to also Like Us on Facebook and Follow Us on Twitter.