Jason Scott is a digital historian and archivist who specializes in early microcomputer history and dial-up bulletin board systems. He is the webmaster of textfiles.com, a collection of BBS-era text files that has been open to the public since 1998.
In 2001, he began filming a documentary about BBSes called "BBS: The Documentary", an 8-episode mini-series about BBSes spanning 25 years and totaling five and a half hours in length. This documentary series was released on 3 DVD's in early 2005.
Present day, he has a new film… "Before the first person shooter, there was the second person thinker"… Get Lamp – A Documentary About Adventures In Text by Jason Scott.
Earlier tonight I had the honor of meeting Jason in person and watching a screening of his latest documentary which is totally geektastic!
I also picked up a copy of his DVD "Get Lamp: A Documentary About Adventures In Text" along with the individually numbered collectible coin (#2220):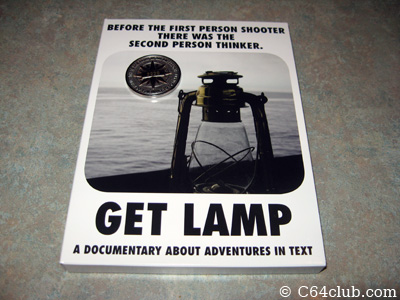 …and if things couldn't get any better, Jason was kind enough to sign the DVD for me: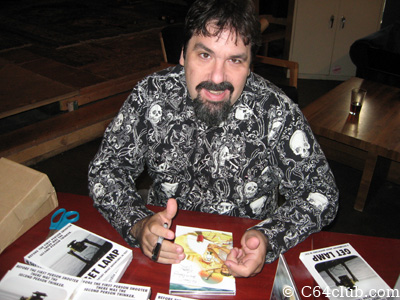 "For Sean – Keep On Exploring! – Jason 2010":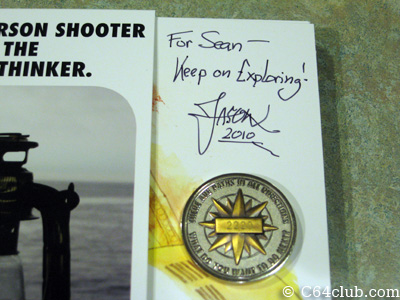 This documentary is really awesome and will now become a permanent part of my DVD collection, right next to "BBS: The Documentary".
While I'm thinking about it, you should head over to Jason's official "Get Lamp" website and order a copy for yourself. If you have the means, I highly recommend it

The Get Lamp DVD two-disc set is something that would make any retro gamer or classic computer user very happy, especially for people who grew up in the late 1970's and early 1980's… Zork baby!
After meeting Jason in person and talking with him for a bit, I've learned that he's really down to earth and a wealth of knowledge about so many "geeky" things. I'm glad to have met him in person and got the opportunity to shake his hand.
If you like this post, please consider subscribing to our full RSS feed. Be sure to also Like Us on Facebook and Follow Us on Twitter.