If you don't have a real Commodore Amiga computer to play games, that's ok because the Internet Archive has fired up a new section: a software library for the Amiga: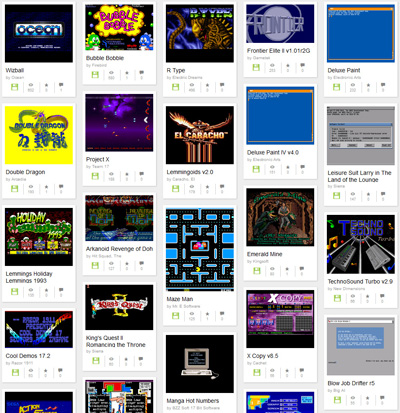 You can play over 10,000 Commodore Amiga games directly in your web browser with this new offering. Pretty cool!
Update August 11, 2016: After a beta-testing period, the emulated Amiga programs at the Archive have been taken down for further development. Thanks to everyone for testing the Amiga In-Browser emulation package during the beta period, and especially a thank you to the Scripted Amiga Emulator project, as well as db48x and bai, for all the hard work with this experiment.
Source: Internet Archive Amiga Video Game Software Library
If you like this post, please consider subscribing to our full RSS feed. Be sure to also Like Us on Facebook and Follow Us on Twitter.