A few months ago members of the Commodore Computer Club backed the colored Commodore computer housings pressed from the original molds Kickstarter and look what showed up today:
Ah yeah! One blue Commodore 64c case and also one clear transparent Commodore 64c case, complete with brand new rubber feet, screws and numbered limited edition label badges: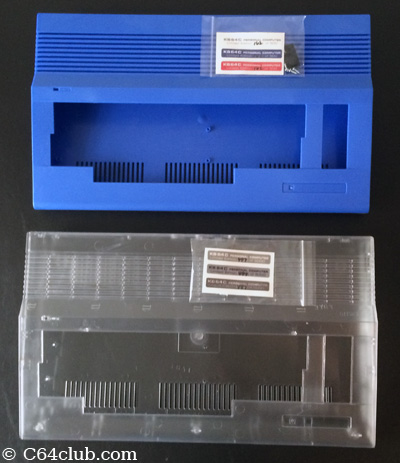 What's really cool about this Commodore project is the blue C64c cases were limited to a run of only 500 units and the clear transparent cases were limited to a run of 5,000 units.
Below is a picture showcasing the limited edition label badges for our cases, #162 of #500 (blue case) and #497 of #5,000 (clear transparent case):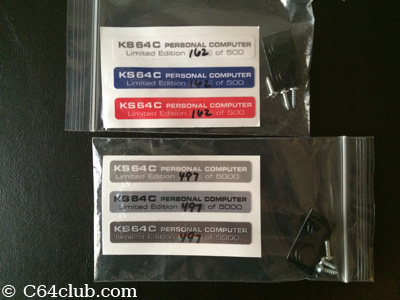 When the C64 Club first posted about this Kickstarter back on March 3, 2015 @ 8:45 pm PST there were only 21 backers and the goal Dallas Moore had was to raise $10,000.00 USD within 30 days, however his goal was reached in just under 24 hours. Boom shakalaka!
In the end a total of 797 backers pledged $94,776 USD to help bring this project to life! Congrats Dallas Moore! The Commodore Computer Club was happy to help support your project.
If you like this post, please consider subscribing to our full RSS feed. Be sure to also Like Us on Facebook and Follow Us on Twitter.