Commodore Computer enthusiast Jeri Ellsworth roller skating and playing her new 8-Bit Bass at the 2012 Maker Faire: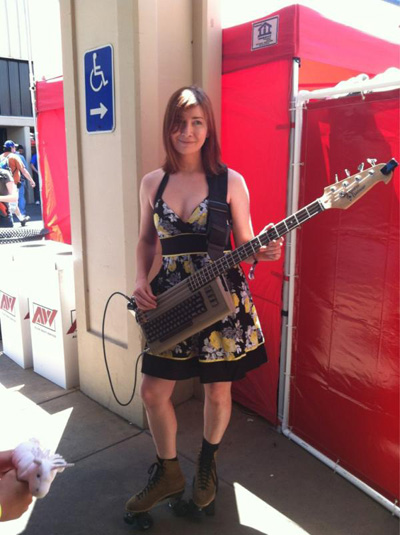 Jeri always comes up with some pretty cool homebrew projects related to the Commodore 64 computer. This Bass 64 is just awesome!
Photo Credit: Element 14
If you like this post, then please consider subscribing to our full RSS feed.