Hello C64 friends, below you can check out the pictures showcasing our April 4, 2014 Commodore Computer Club meeting which was our 4 year anniversary.
Check out this pretty cool group shot with most of the Commodore Computer Club meeting regulars including our anniversary C= cake: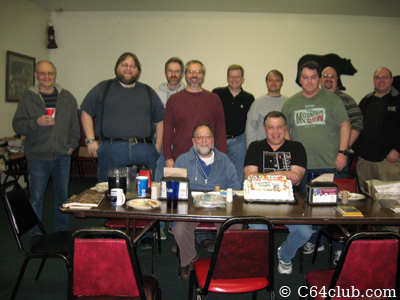 Battle Flappy Bird happening on a Commodore 64c and a breadbin Commodore C64 computer: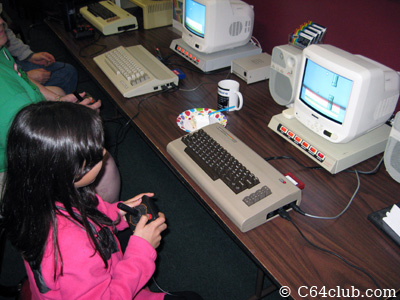 Ghost Busters released by Activsion and programmed by David Crane being played on a C64 with stereo SID chip sound: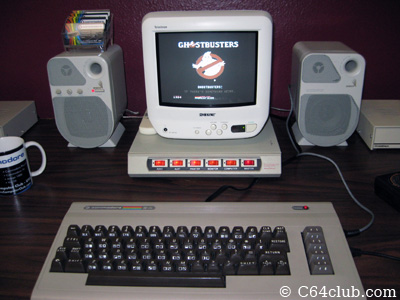 Long time C64 Club members Greg, Mike D. and Morgan socializing at the meeting. You can see our full color club banner flying proudly in the background: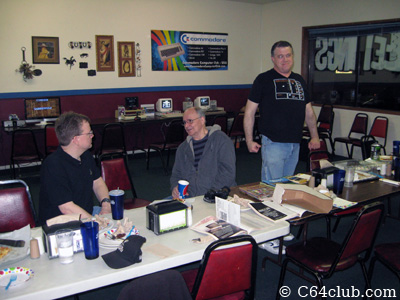 Michael and George enjoying Commodore cake and Tommy reading up on BASIC programming at the meeting: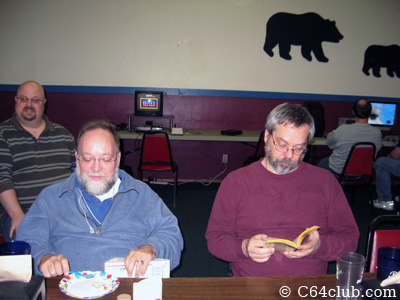 At our 4-year anniversary meeting we had four C64 computers and of course our Commodore Computer Club banner hanging on the wall: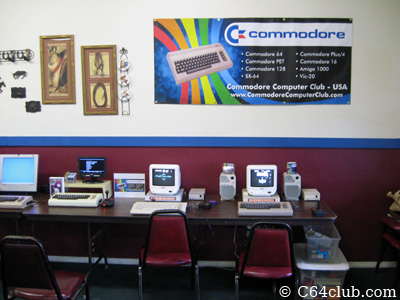 Jonathan, Conrad and Tommy playing some retro VIC-20 and C64 video games at the Commodore Computer Club club meeting: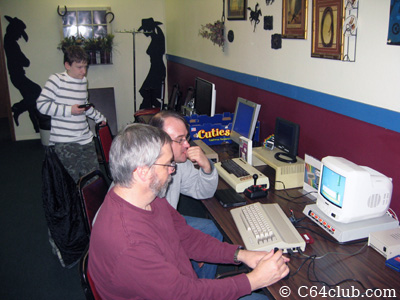 Another shot showing more retro video games being enjoyed on the VIC-20 and C64 computers with JiffyDOS: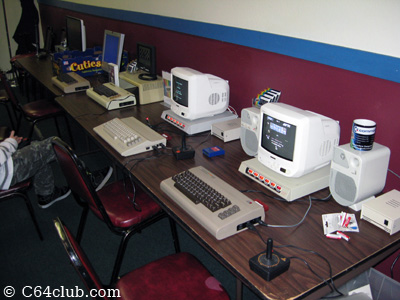 Did somebody say cake? Here is our anniversary Commodore cake up close and personal: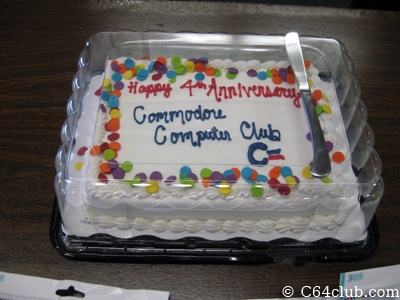 Jonathan playing some games on the Commodore VIC-20 computer while Charlie watches and learns some new gaming tips: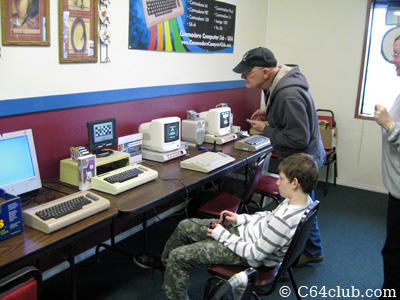 Conrad playing games on the Nintendo 64 N64 that was on hand at the C64 Club meeting: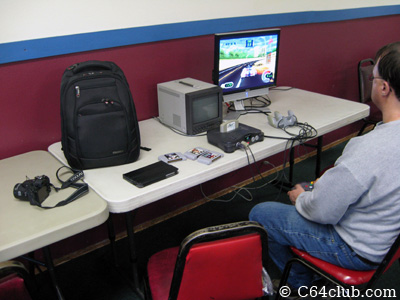 Space Rocks homebrew being showcased on the Atari 2600 video game console. You can also see Pac-Man 4K and also a Harmony cartridge for the Atari 2600: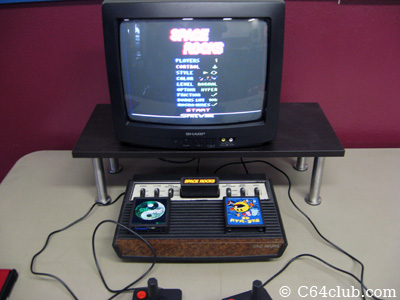 Conrad and Tommy enjoying some light reading of various RUN and Compute magazines on hand at the meeting for everyone to check out: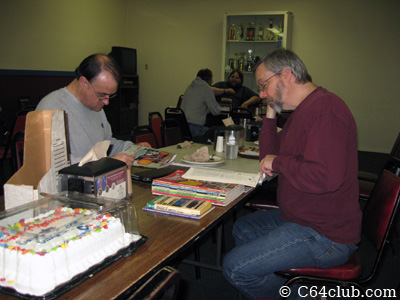 This was a real treat, club member Michael showcased his M6800 Development Evaluation Kit II 2 which was pretty cool: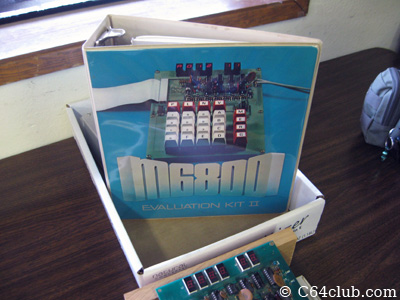 Up close and personal with the M6800 Evaluation Development Kit II hardware: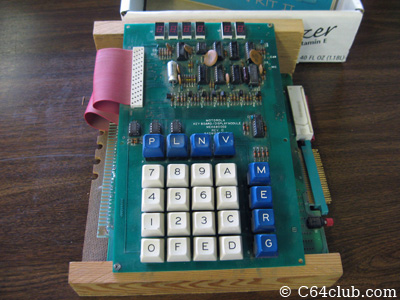 Here are some of the items on our buy, sell, trade and free tables which are always a good time: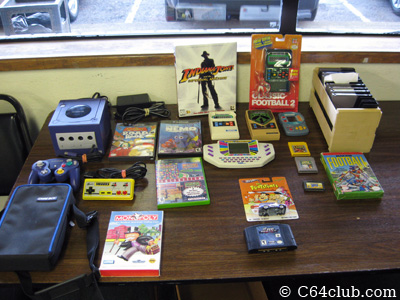 Michael and Jon checking out the M6800 Development Evaluation Kit II manual while club members are socializing: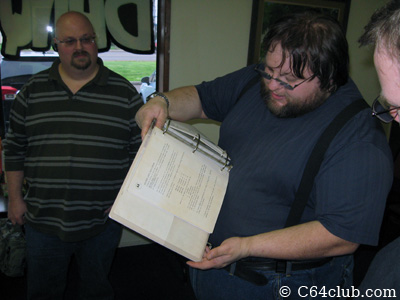 "Thank you" to everyone from the Pacific Northwest and surrounding area who continue to support and attend our Commodore Computer Club meetings. It's really appreciated.
Our next scheduled meeting will be May 2, 2014. We hope to see you at the next meeting! Come to learn, come to share.
If you like this post, please consider subscribing to our full RSS feed. Be sure to also Like Us on Facebook and Follow Us on Twitter.