Greetings Pacific Northwest Retro and Vintage Computing friends! Here are some of the pictures showcasing our August 4, 2017 Commodore Computer Meeting, enjoy!
C64 Club members Shawn, Chad and Tommy discussing all things Commodore and Amiga related at meeting: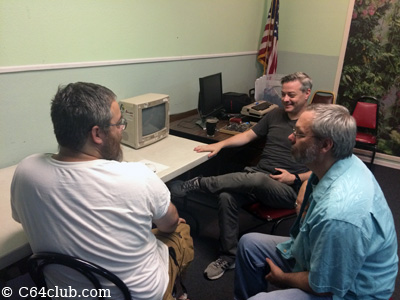 Chad, Scott, Tommy, Sal and George listening to Charlie inventory the giant Commodore donation he's making to the C64 Club: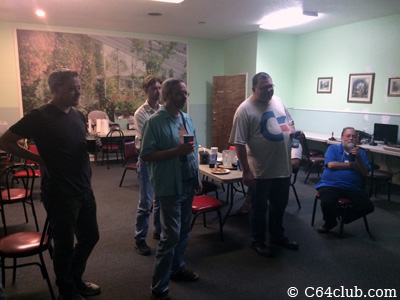 Here's Charlie talking about all the stuff he's donating to the club which included software, manuals and other cool Commodore stuff:
Nice gathering of Commodore Computer Club members, friends and guests socializing having a fun time at the monthly meeting: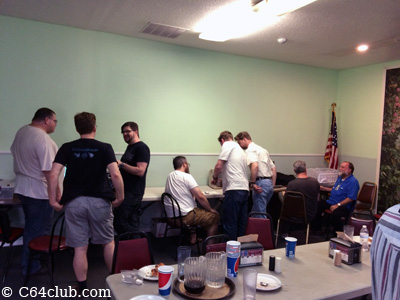 Aaron's nephew checking out the Commodore Executive SX-64 for the first time in his life: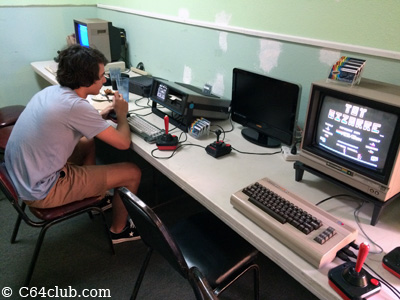 Commodore Computer Club member Chad giving the thumbs up that his C64 is working again after a quick PCB swap: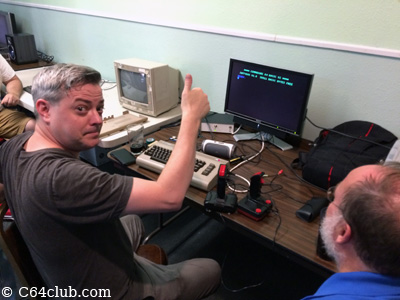 Sal showing off his blue Kickstarter C64C computer case to Commodore Computer Club members Justin, Jared and Scott. You can see George in the background: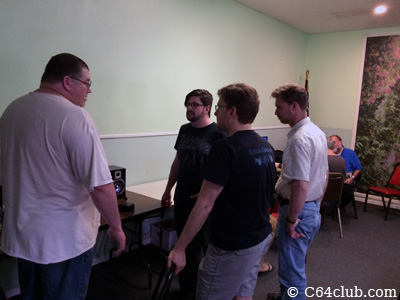 Here you can actually see Sal's blue Kickstarter C64C computer case, complete with external speakers to showcase amazing SID music in video games and demos: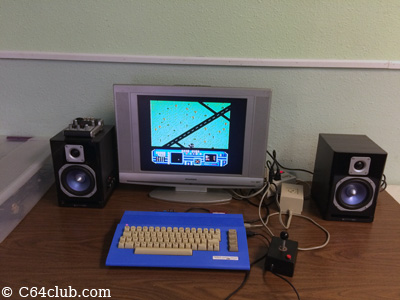 Aaron testing out his latest hacking project, the Nintendo GameBoy Raspberry Pi Zero: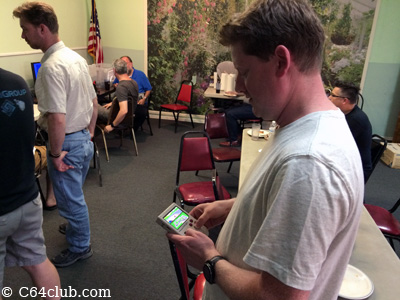 Here you can see a highly collectible Commodore 128D (DCR), the Executive SX-64 portable and breadbin C64 at the meeting: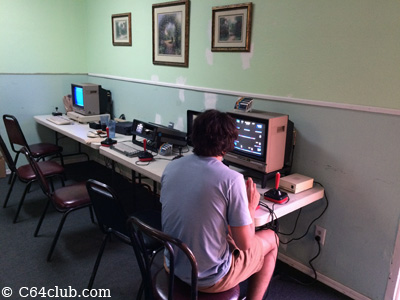 Scott, our newest member to the Commodore Computer Club showing off his C128D (DCR) and his Commodore calculator: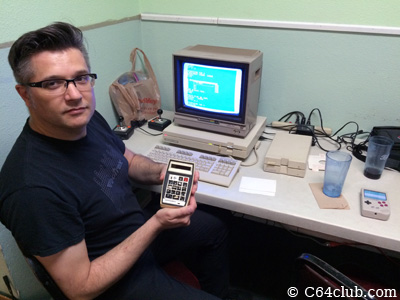 Here's a nice photo showcasing Scott's super clean Commodore 128DCR computer connected up to a 1702 color monitor: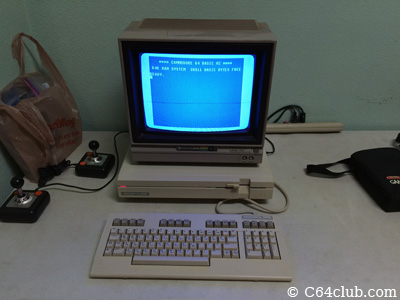 It's not everyday that a Commodore CMD HD-20 hard drive shows up to a C64 Club meeting: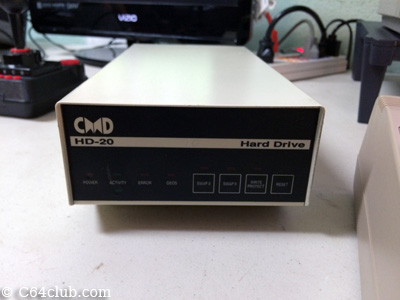 Checking out the classic C64 game Action Fighter on the breadbin Commodore 64 computer: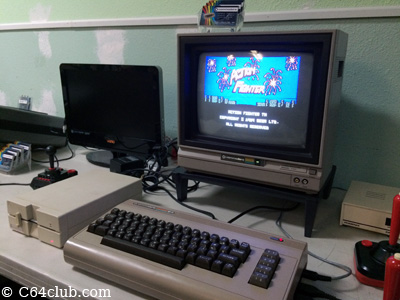 A few Commodore Computer Club members enjoying the brand new outside covered patio attached to our meeting room: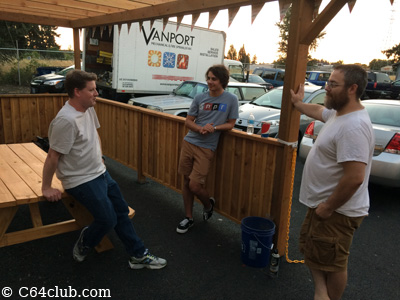 "Thank You" to everyone from the PDX and surrounding areas who have continued to support and attend the Commodore Computer Club and User Group meetings. It's really appreciated.
We hope to see you at the next meeting! Come to learn, come to share.
If you like this post, please consider subscribing to our full RSS feed. Be sure to also Like Us on Facebook and Follow Us on Twitter.