Greetings, programs! Welcome to the game grid. Check out some of the pictures showcasing our December 1, 2017 Commodore Computer Meeting, enjoy!
All hands on deck. We've got Shawn, Marcus, Paul, Tommy and Doug playing games on the various retro computers and vintage consoles at the C64 Club meeting: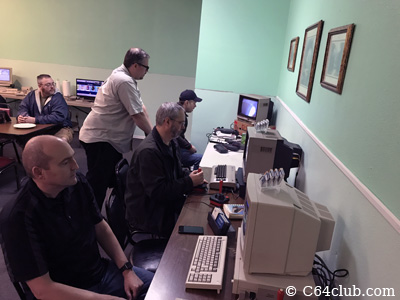 The always popular breadbin C64 computer with EasyFlash 3 cartridge featuring Space Taxi along side the Amiga 1000 computer featuring Lemmings ready for some game time: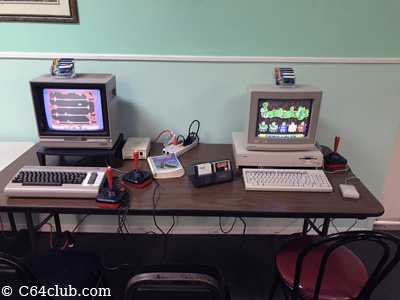 Here we have C64 Club member Doug showing Paul from Eight Bit Fix his awesome Amiga 500 computer and 1084 color monitor: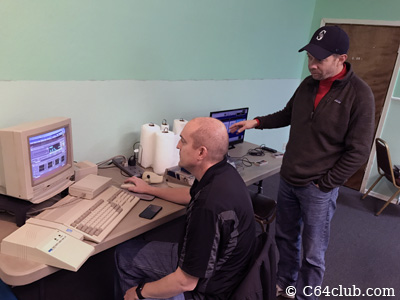 Listing to some Synth tunes thanks to Doug's Amiga 500 computer running EdPlayer and EdSynth by Ed Mackey: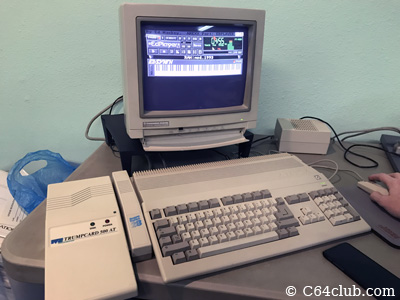 Tommy playing the Walmart exclusive Joust #08 Bridge Direct Basic Fun mini arcade cabinet that was recently released: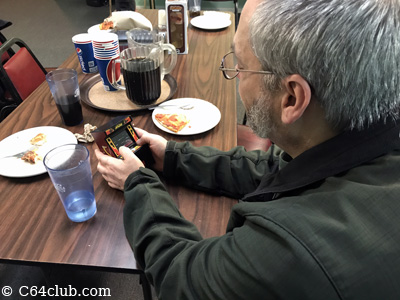 Paul showcasing his Atari Jaguar CD game console and his trademark Dole box monitor stand: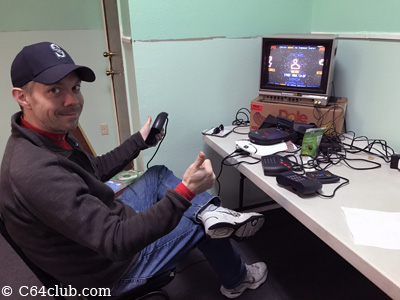 Doug doing some disk file transfering on the Amiga 1000. Don't copy that floppy (hehe):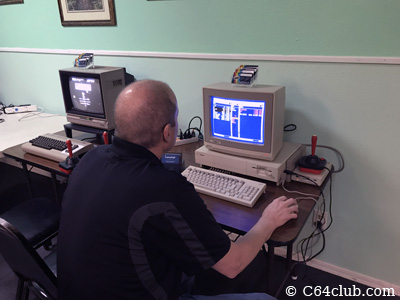 C64 Club member Justin running some demos on his Amiga 2000 computer featuring a USB GoTek floppy disk drive: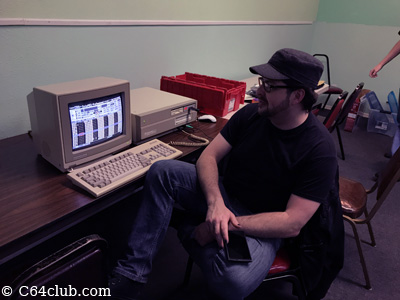 Scott and Doug playing some games on the Amiga 500 computer: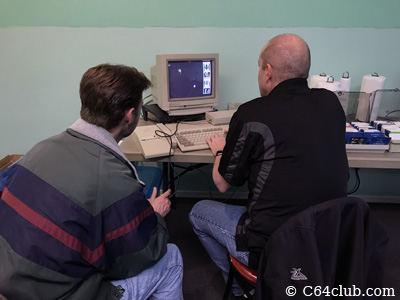 Paul and Tommy playing Gauntlet on the Atari Jaguar console complete with the Jag CD unit. You can see the C64 and A1000 computers in the background: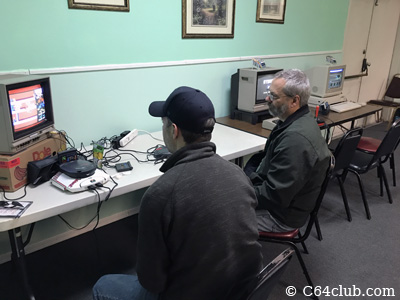 Morgan playing Ninja Kid on the Nintendo NES Classic Edition. You can see Doug in the background on his Amiga 500: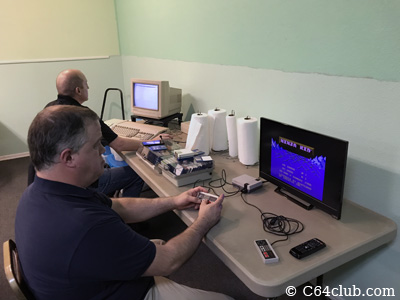 Doug and Paul watching C64 Club member Marcus try his hand at Joust on the Bridge Direct mini arcade. Marcus was amazed at the color screen and fun gameplay: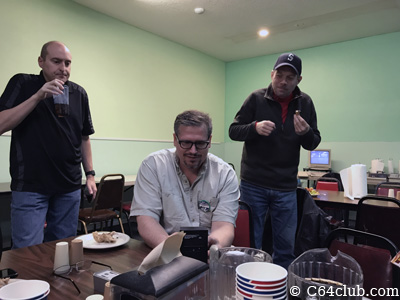 Justin, Jared, Paul and Marcus socializing at the Commodore Computer Club meeting. Doug is in the background testing some Amiga hard drives: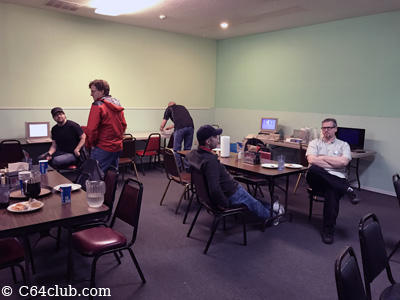 Doug checking out some music demos on the classic Amiga 1000 computer: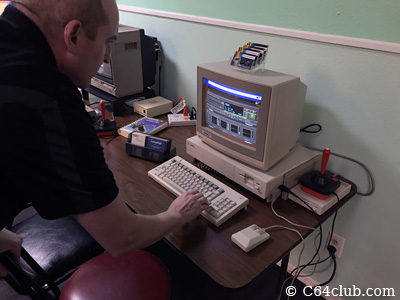 "Thank You" to everyone from the PDX and surrounding areas who have continued to support and attend the Commodore Computer Club and User Group meetings. It's really appreciated.
We hope to see you at the next meeting! Come to learn, come to share.
If you like this post, please consider subscribing to our full RSS feed. Be sure to also Like Us on Facebook and Follow Us on Twitter.