Greetings Northwest Retro Commodore computing friends! Here are some of the highlights from our February 3, 2017 Commodore Computer Meeting:
Commodore 64 with JiffyDOS and EasyFlash 3 cartridge
SX-64 Executive Computer SID Chip upgrades
Discussing upcoming PCB development
Amiga 500 hardware modifications
C64 Club Marketplace with Buy, Sell, Trade and Free Tables
Commodore Direct-to-TV C64DTV with hardware designed by Jeri Ellsworth
Here are a few pictures that showcase some the retro computers at the recent Commodore Computer Club meeting, enjoy!
Doug playing some games on his Commodore Amiga 500 computer and the Executive SX-64 with the classic game Frogger loaded up and ready to go: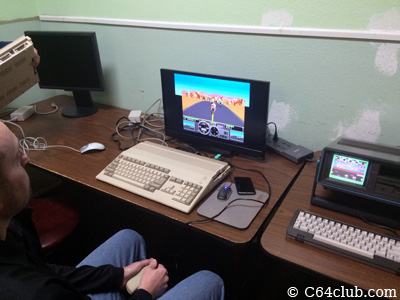 C64 Club member Tommy playing some games on the Commodore 64 with JiffyDOS. You can also see the C64 Direct-to-TV C64DTV with hardware designed by Jeri Ellsworth: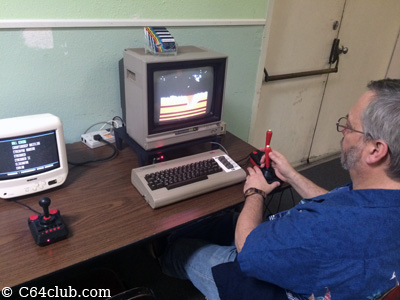 Commodore Computer Club members Aaron, Doug and Tommy enjoying some classic game time at the C64 Club meeting: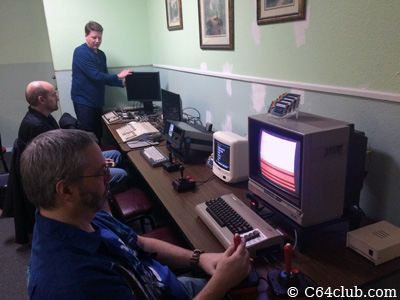 Take a look at Aaron's topless Amiga 500 that has just about every modification and hack known to man done on his Amiga computer: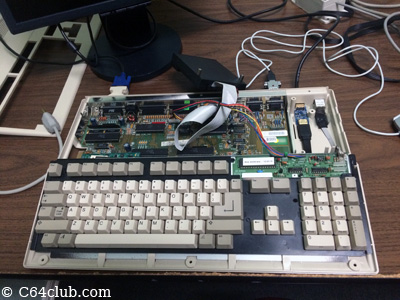 Jared doing some inventory of various computer chips, IC's and resistors getting ready for some tinker time and hacking at the C64 Club meeting: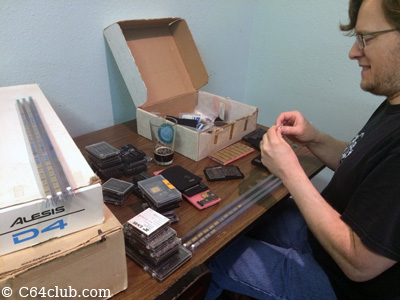 Doug watching Tommy play a game of Worms on the Amiga 500 computer: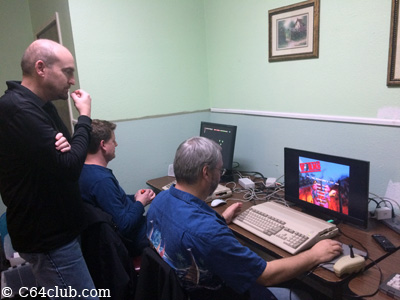 Always a C64 Club favorite, the Commodore 64 with JiffyDOS, a uIEC/SD and a fully loaded EasyFlash 3 cartridge with hundreds of games ready to be played: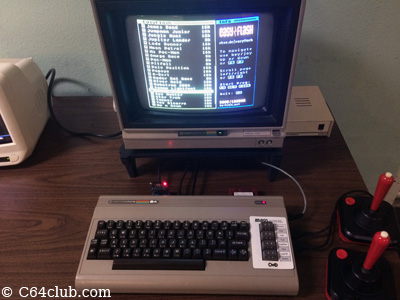 Clay and Jared discussing some upcoming PCB development and hardware engineering at the C64 Club meeting: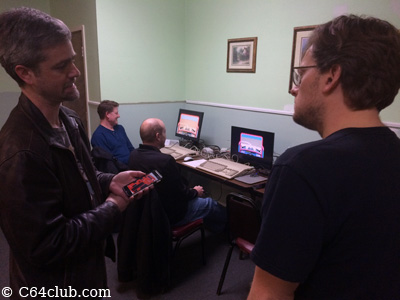 Tommy doing what he does best, kicking butt and taking names while playing some games on the Amiga 500: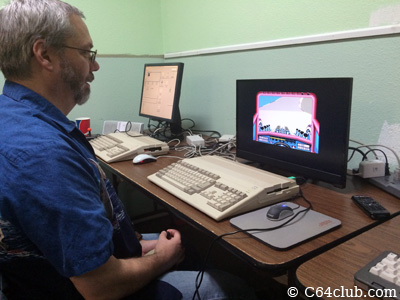 Jared taking a break from computer chip inventory to play some games on the C64 Computer using red Wico joysticks: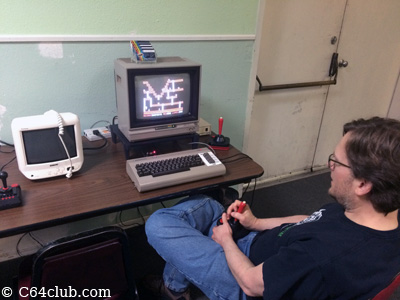 Aaron and Clay discussing how to make some custom replacment Amiga keyboard keys: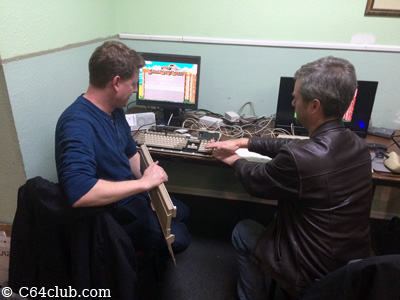 "Thank You" to everyone from the PDX and surrounding areas who have continued to support and attend the Commodore Computer Club meetings since April 2010. It's really appreciated.
We hope to see you at the next meeting! Come to learn, come to share.
If you like this post, please consider subscribing to our full RSS feed. Be sure to also Like Us on Facebook and Follow Us on Twitter.