Our February 3, 2012 first Friday of the month PDX Commodore Users Group and Computer Club meeting was a lot of fun!
Here's a list with some of the meeting highlights and retro fun that took place:
Played games on multiple Commodore 64's and 64c's
C64 Magic Voice Speech Module with Gorf and Wizard of Wor
Multiple Commodore Flyer's on hand
VIC 20 game time using the Mega-Cart loaded with 100's games
Show and Tell with club member hardware, software and more
Tinker Time: Hacking, Coding, Exploring new hardware, Cleaning of equipment
PDX Commodore Computer Club members and guests also enjoyed:
Custom made Commodore video and serial cables
The "Wives Club" (board games, cards, wine, etc.)
EasyFlash game cartridge fun
Played Vector Pilot aka Time Pilot Vectrex homebrew game
A lot of buy, sell, trade and free deals took place
All you can eat Pied Piper Pizza dinner buffet
Check out some of our C64 Club meeting pictures below. Enjoy!
Commodore Club members, guests and C64 friends enjoying some awesome friendly retro computing and gaming related conversations: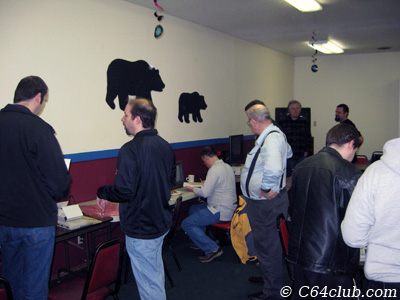 Commodore Flyer serving up some games, Space Taxi a club favorite and Dragon Fire games being played during game time: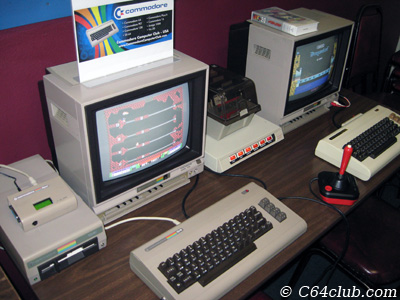 Vectrex console with Vector Pilot/Time Pilot Homebrew game, two Commodore 64 computers and a VIC-20 all on hand for people to enjoy some retro computing fun: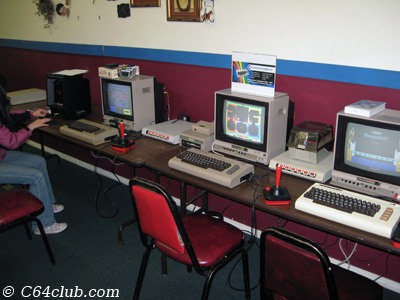 Chris enjoying a little Vector Pilot being played on the Vectrex video game console: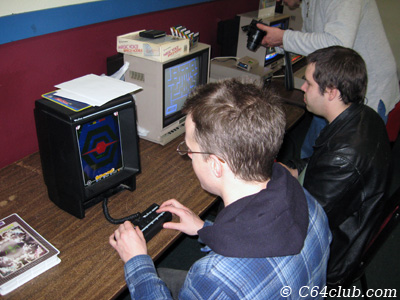 Tommy playing Wizard of Wor connected up to the C64 Magic Voice Speech Module we had at the recent Commodore Computer Club meeting: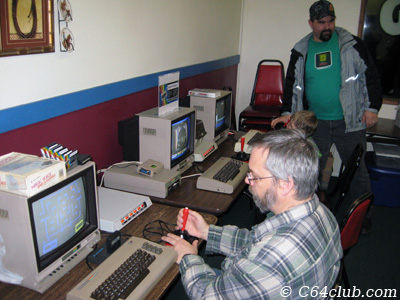 The game Crazy Comets being served up by the Commodore Flyer. Crazy Comets has an awesome soundtrack that you can just sit and listed to for hours: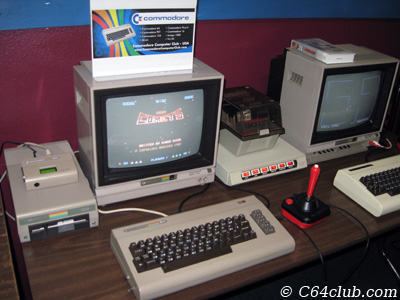 Here's a nice screen shot of the game Crazy Comets being displayed on a Commodore 1702 color monitor: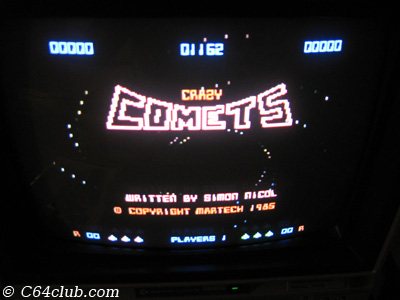 Thumbs up for the Pacific Northwest PDX Commodore Users Group and Computer Club in Vancouver, Washington: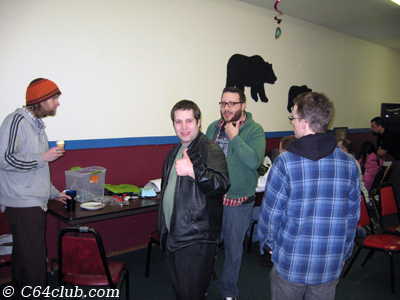 Tommy checking out the game Gorf on the Commodore 64 computer plugged into the Magic Voice Speech Module:
Paul playing the game Karateka which we had loaded up via the Commodore Flyer Internet Modem and Disk Drive Emulator: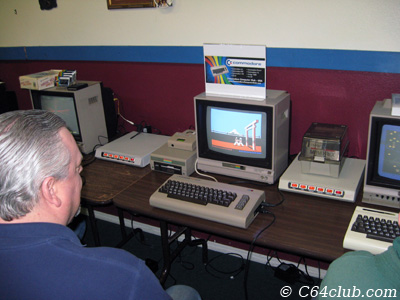 Think Geek (ThinkGeek) iCade mini arcade cabinet with an Apple iPad running MAME (Multiple Arcade Machine Emulator). You can also see Jeff's Amiga 4000 off to the side: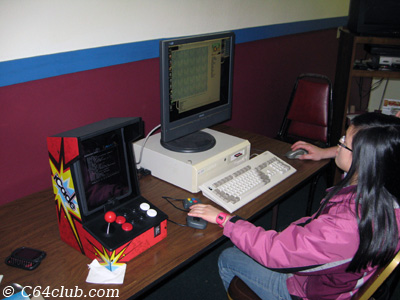 Greg using his Commodore 64c computer connected up to his personal Commodore Flyer and an EasyFlash cartridge: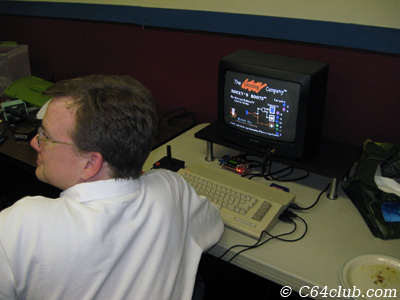 If you haven't played the game Warhawk on the Commodore 64, you need to check it out. Super fun shooter: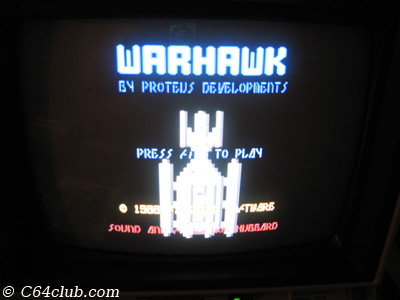 Captain Morgan and Chris checking out a very unique joystick controller: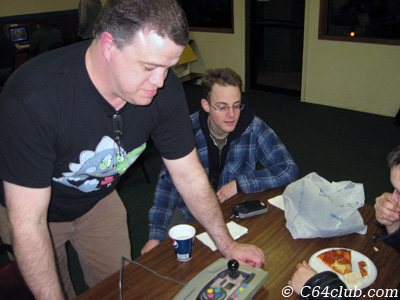 Dan doing some tinkering and hacking on one of Conrad's vintage computer items he brought to the C64 Club meeting:
Check out the Weller soldering station we had setup at the meeting to work on retro computers, make custom video and serial cables or anything else we wanted to tinker or hack: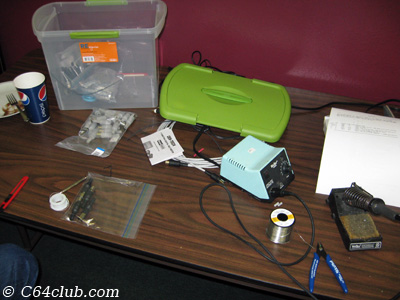 As always we have C64 Club Members, guests and Commodore friends socializing at the meeting which is always a good time: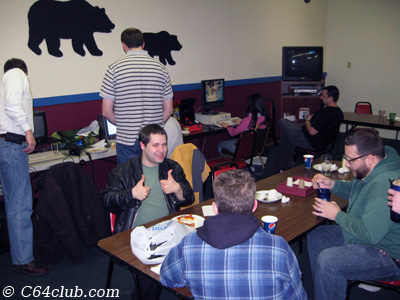 Paul watching Tommy playing the game Karateka which was a huge hit at the meeting: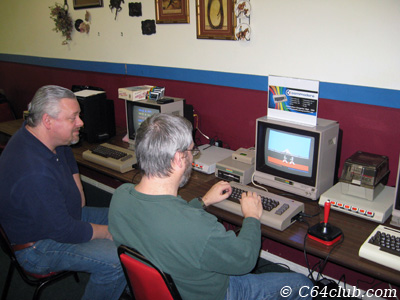 Tommy prefers the keyboard controls for Karateka over the joystick. He says you get better control of the game this way: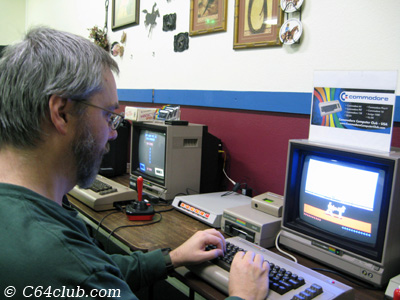 The girls playing some Burger Time '97 on the C64 and Crossfire on the Commodore VIC-20: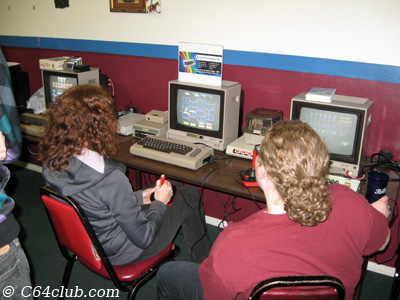 Wizard of Wor was another club favorite during game time especially with the C64 Magic Voice Speech Module connected up to provide a true arcade experience: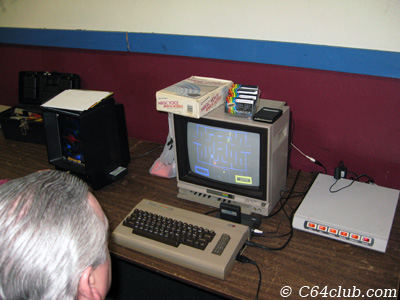 Jeff doing a Commodore Amiga 4000 computer presentation while Tommy and other club members watch and learn: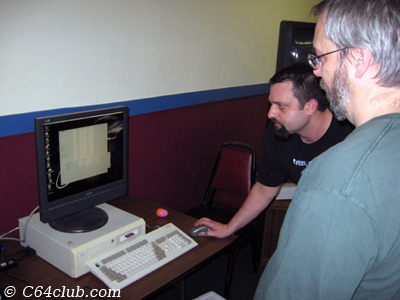 Up close and personal with the Commodore 64 Magic Voice Speech Module complete in box: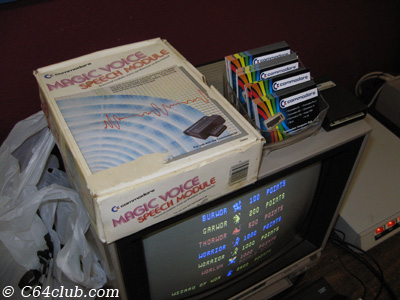 Marcy playing Burger Time '97 on the Commodore 64. Apparently Burger Time is one of her favorite games to play: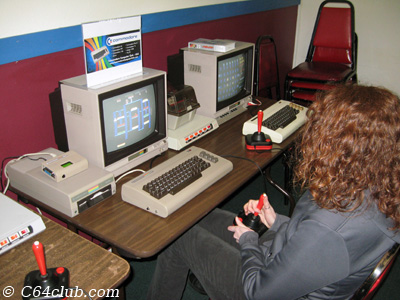 Here's a nice screen shot of the game Burger Time '97 being displayed on a Commodore 1702 color monitor: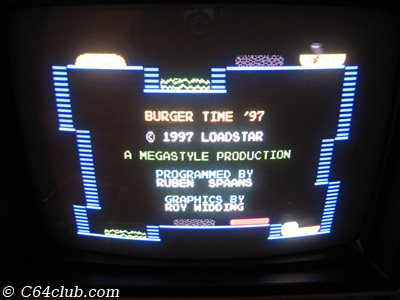 C64 Friends socializing at the Commodore Computer Club: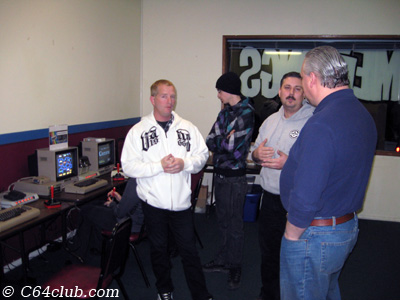 The game Spy Hunter being played by Marcy which was being served up thanks to one of the EasyFlash cartridges we had at the meeting: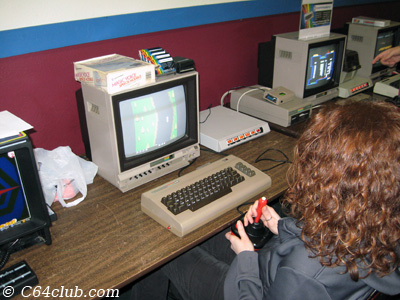 "Thank you" to everyone from the Pacific Northwest and beyond who continues to support and attend our Commodore Computer Club meetings. It's greatly appreciated.
Our next scheduled meeting will be Friday March 2, 2012, so be sure to mark it down on your calendar. We hope to see you at the next meeting! Come to learn, come to share.
If you like this post, please consider subscribing to our full RSS feed. Be sure to also Like Us on Facebook and Follow Us on Twitter.