All I can say is wow! Our September 3, 2010 monthly Friday night Commodore Computer Club and Users Group meeting was a super success!
Here's a quick list with some of the highlights from our Commodore Computer Club meeting:
As usual a ton of exciting things were taking place at the meeting and we even remembered to capture a few of the rad moments on camera. Check out some of our meeting photos below.
Pete Brown, Microsoft Developer Community Program Manager showing off his Commodore 64 Emulator which is a Silverlight, WPF and Windows Phone 7 based project: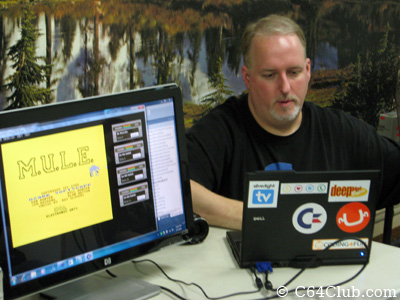 Commodore Computer Club members listening to Pete Brown's awesome presentation about his C64 Emulator: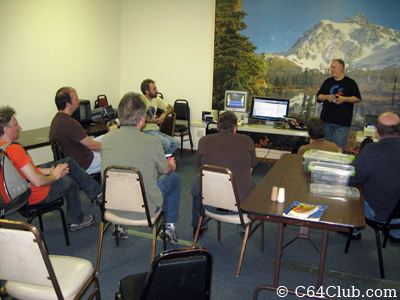 Some of the "secret sauce" that powers Pete's Commodore 64 Emulator: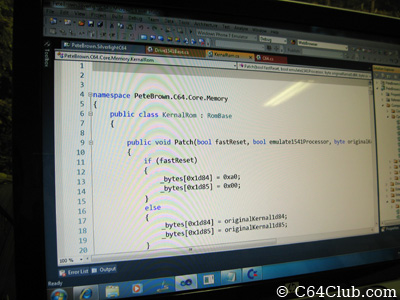 A few Commodore Computer Club members pose for a group photo. From left to right: Earl, Brandon, Troy, Nick, Kevin, Pete and Sean: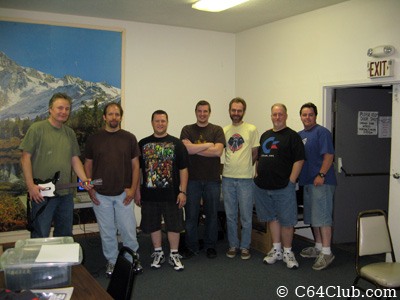 Elephant Memory Systems "Never Forgets" vintage T-Shirt worn by Kevin Savetz founder of AtariArchives.org: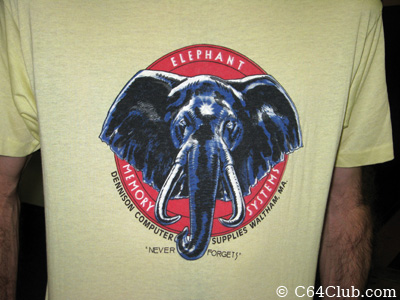 Two vintage books from my personal collection: "I speak BASIC to My Commodore 64" (1982) and "Webster's NewWorld Dictionary Of Computer Terms" (1983):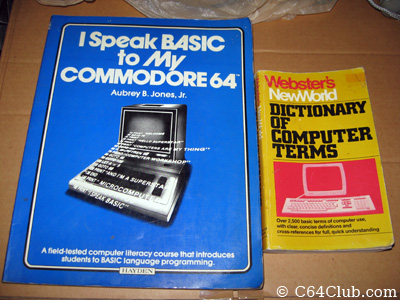 Showing off a Netduino, which is a brand new Arduino-compatible board: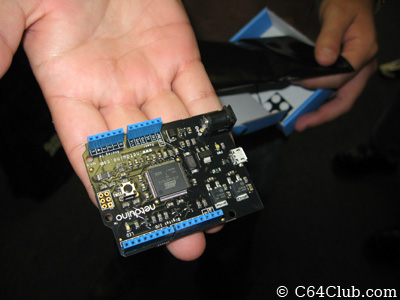 Commodore 64 Shredz64 (C64 Guitar Hero) loading screen by Toni Westbrook: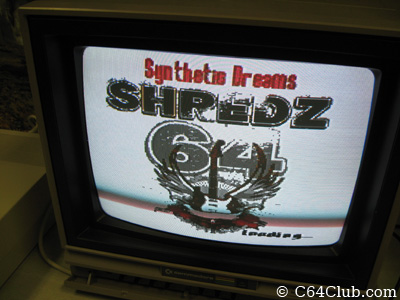 Kevin Savetz rocking like a hurricane while playing Shredz64: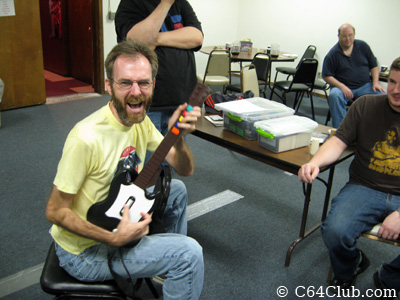 Who you gonna call? Ghostbusters! (being played via Shredz64):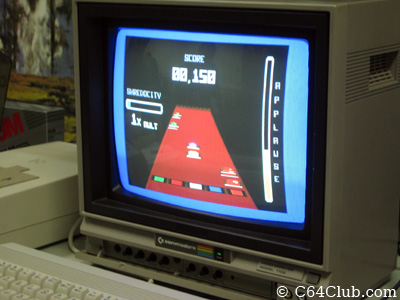 Nick and Earl playing the song Axel F on Shredz64: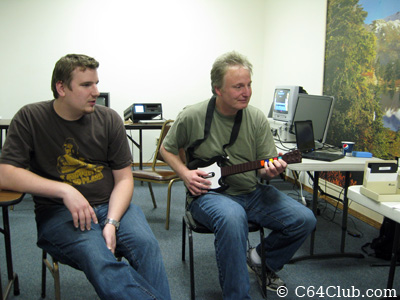 Victor playing Gorf on a Commodore 64c computer: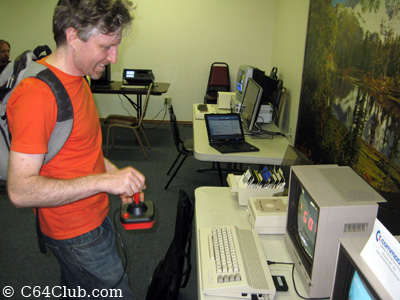 Kevin playing Pole Position on the Vectrex: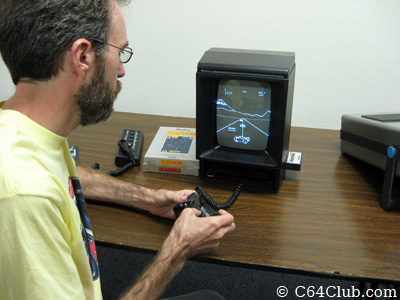 Don't you just love BASIC programming? "Hello Commodore Computer Club":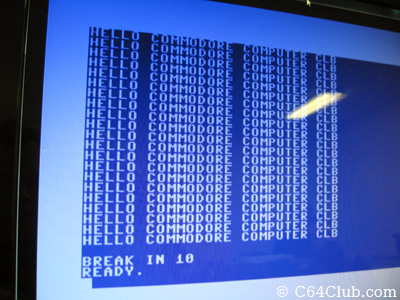 Thank you to all that came out to the Commodore Users Group meeting in Vancouver, WA. Your continued support of the Commodore Computer Club is very much appreciated.
Our next scheduled meeting will be Friday October 1, 2010, so mark it down on your calendar. As always we hope to see you at the next meeting! Come to learn, come to share.
If you like this post, please consider subscribing to our full RSS feed. Be sure to also Like Us on Facebook and Follow Us on Twitter.