Greetings, programs! Check out some of the pictures showcasing our January 5, 2018 Commodore Computer Meeting, enjoy!
Commodore VIC-20 rockin' the Mega-Cart, Vectrex showcasing Vector Patrol #47 (tester copy) and C64 with EasyFlash 3 cartridge all powered up and ready to go!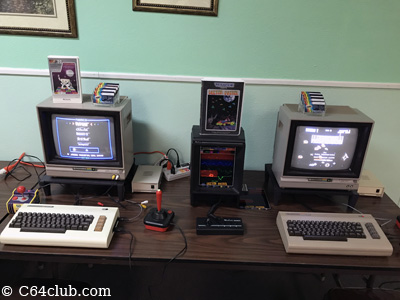 Justin showcasing his Commodore 64 breadbin computer connected up to a retro 13″ color TV while Chad watches him enter some BASIC programming code: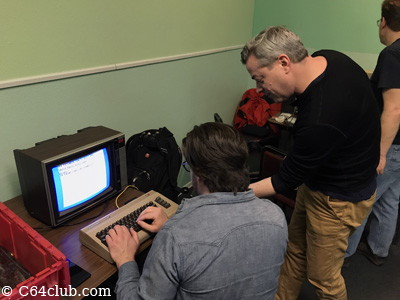 C64 Club member Marcus enjoying Vector Patrol on the Vectrex programmed by Kristof Tuts. This is number 47. The first 50 copies were earmarked for beta testers: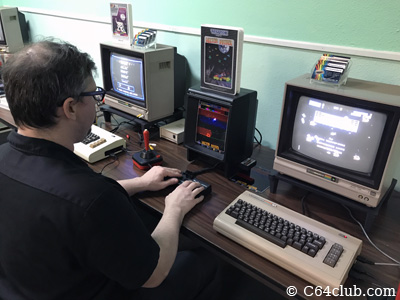 Jeremy, Amanda, Marcy and Tommy playing a tabletop board game called Blokus. You can see Justin, Sal and Chad in the background socializing: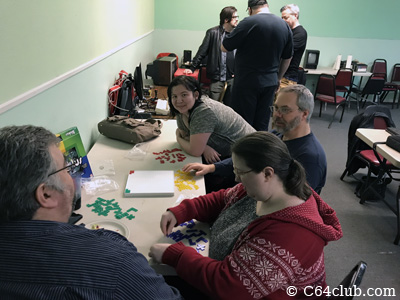 C64 Club member Michael brought his two boys to the meeting. Here you can see them playing Atari Dig Dug on the VIC-20 and Nintendo Donkey Kong on the Commodore 64: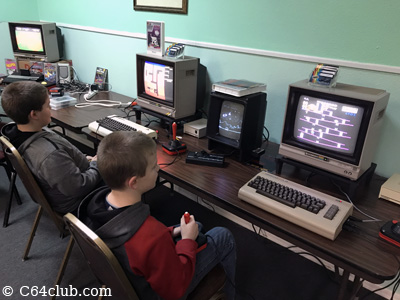 Various "finds in the wild" to be had thanks to the Commodore Computer Club buy, sell, trade and free tables marketplace: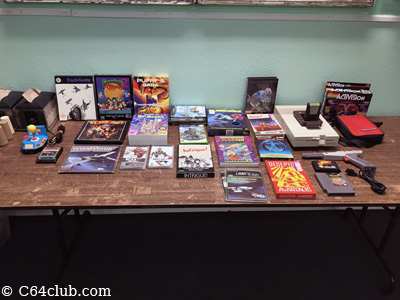 Have you played Atari today? Paul from Eight Bit Fix sure did on his Atari 7800 Pro System video game console at the C64 Club meeting: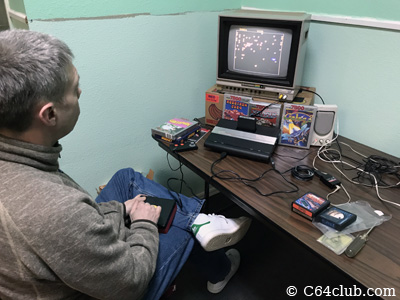 Jared working on one of his many retro computing projects at the Commodore Computer Club meeting during what we like to call tinker time: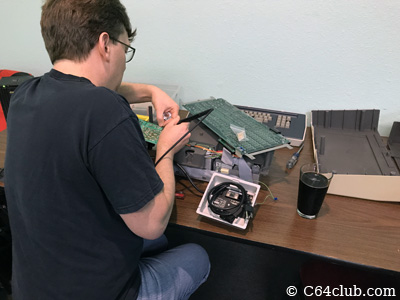 Michael playing the classic game Dig Dug on the VIC-20 computer. Such a nice picture on the recently recapped Commodore 1702 monitor: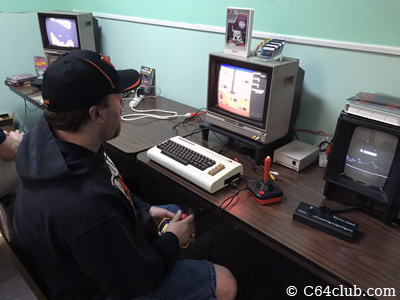 Amiga 600 (A600) with the Furia EC020 accelerator card with CPU Motorola MC68ec020/33 MHz, FPU Motorola MC68882/40 MHz and onboard 9.5 megs of fast memory: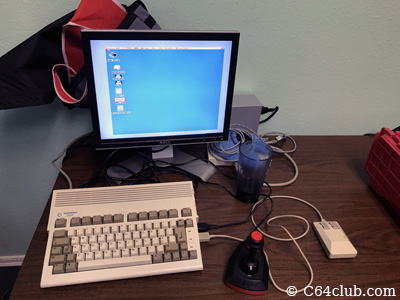 Scott made the drive from Southern Oregon to Vancouver Washington just so he could play Nintendo's Donkey Kong on the Commodore VIC-20 and some other games too: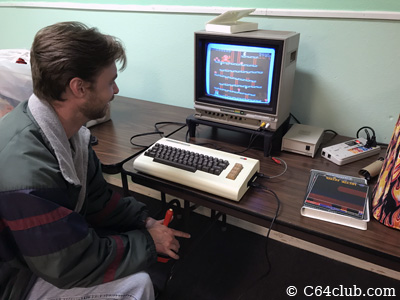 Tommy scored a complete in box copy of the game "Beyond The Blackhole" for the Commodore Amiga computer thanks to the buy, sell, trade and free marketplace tables: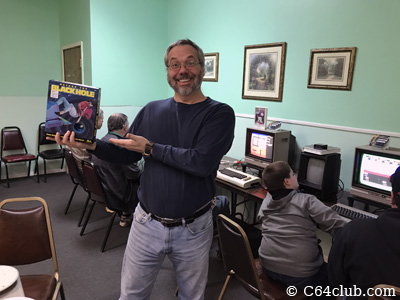 Here's Morgan playing his 1977 Atari Video Pinball Pong unit Model C-380 he snagged at PRGE and Mike playing the game Oregon Trail on Skot's Apple IIe computer:
Chad playing Vectrexagon for the Vectrex programmed by Andreas Gustafsson, music by Yerzmyey (of AY-Riders) and based off a game concept by Terry Cavanagh: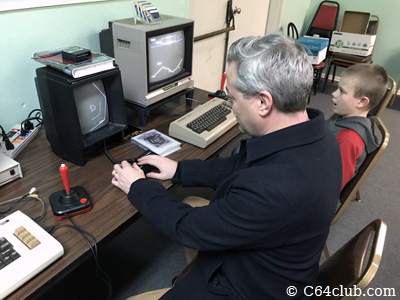 Morgan playing the 1982 classic video game "Dragonfire" written by Bob Smith and published by Imagic for the Commodore VIC-20: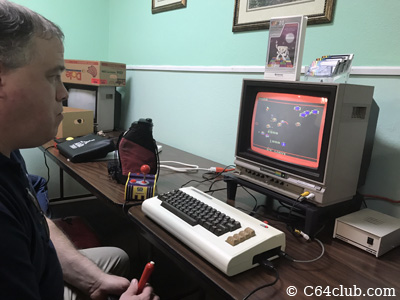 Commodore Computer Club members, friends and guests enjoying classic games like Dig Dug and Wizard of Wor on the VIC-20 and C64 computers: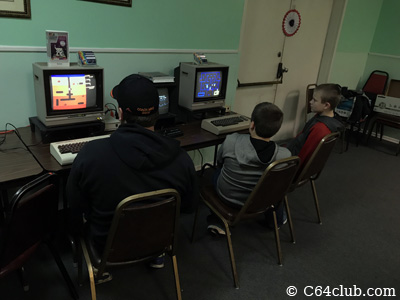 Commodore Computer Club member Skot (Scott) enjoying some quality retro computing gameplay on the Commodore Amiga 600: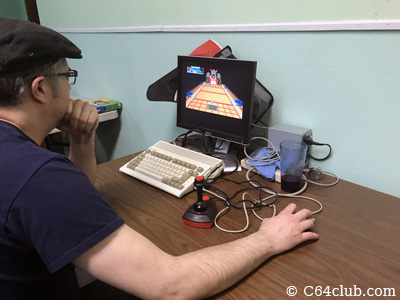 "Thank You" to everyone from the PDX and surrounding areas who have continued to support and attend the Commodore Computer Club and User Group meetings. It's really appreciated.
We hope to see you at the next meeting! Come to learn, come to share.
If you like this post, please consider subscribing to our full RSS feed. Be sure to also Like Us on Facebook and Follow Us on Twitter.