Hello and greetings Northwest retro computing friends! Here are some of the highlights from our July 1, 2016 Commodore Computer Meeting:
Commodore VIC-20 Mega-Cart
Lots of buy, sell, trade and free items
Listening to SID chip tunes with PSID64
Atari Lynx II LCD Replacement/VGA-Out by McWill
EasyFlash 3 programming
Hands on with Diamond Mine for the C64
Frenzy homebrew for the Atari 7800
Below are some of the pictures taken that showcase the good times had by all at the July 1, 2016 C64 Club meeting, enjoy!
Tommy playing the Nintendo classic Popeye on the Commodore 64c computer: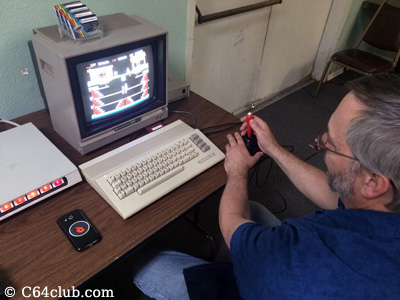 VIC-20 computer featuring the Mega-Cartridge with Bob Smith's Dragonfire game by iMagic: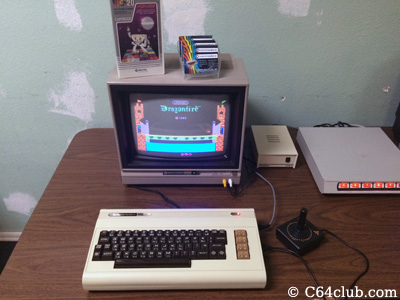 Mike and Paul playing the Frenzy homebrew game for the Atari 7800 video game console: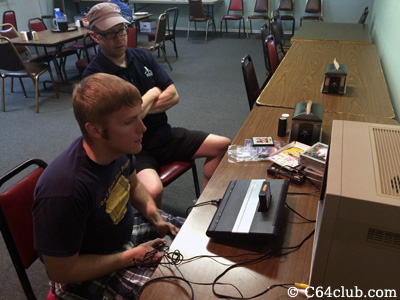 Tommy checking out the Atari Lynx II portable color handheld gaming system with the LCD McWill screen modification: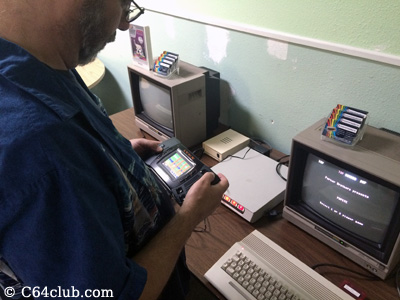 Aaron doing a little Atari Lynx II LCD Replacement/VGA-Out hacking at the Commodore Computer Club and Retro Computing Club meeting: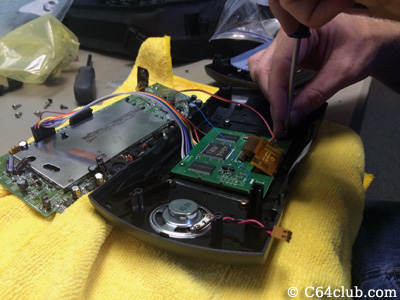 Mike playing Commando on the Atari 7800. Fun fact: Commando is one of only two Atari 7800 games to have a Pokey chip built into the cartridge for enhanced sound and music: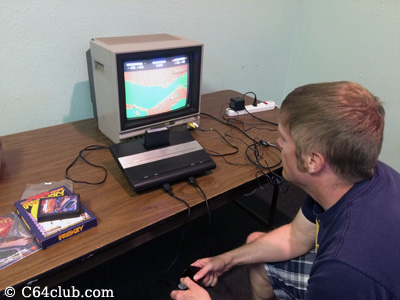 Commodore Computer Club members Scott and Tommy playing some games: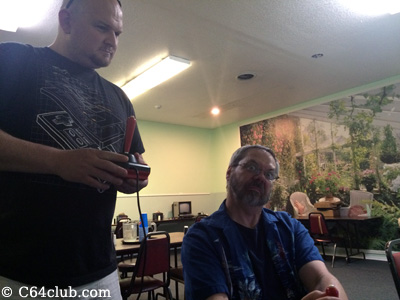 Mike drinking some beer getting ready to play Crossfire on the Commodore VIC-20 computer: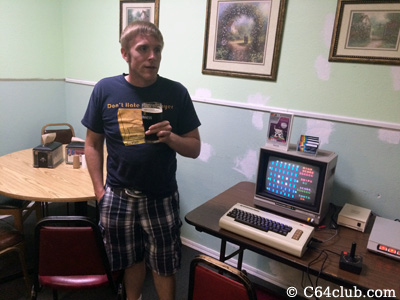 Some of the items on the buy, sell, trade and free tables: Xbox 360 controller, PlayStation 1 and 2 (PS1/PS2) games, Atari Lynx II, Nintendo GameCube and so much more!
C64 club members enjoying a little gametime at the PDX Commodore Computer Club and Users Group meeting: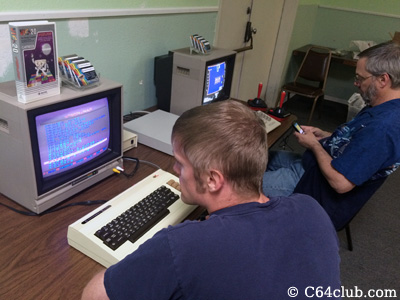 Paul from Eight Bit Fix and the Rose City Atari Club playing Galaga on his modded Atar 7800 connected up to a Commodore 1702 color monitor: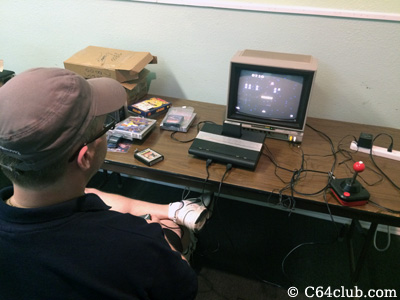 Marcus and Mike getting ready to play Legendary Axe on the Turbografx 16 game console: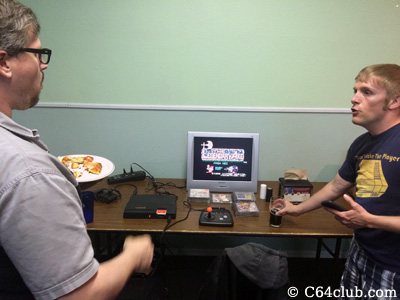 Tommy learning how to play Diamond Mine by Roklan for the Commodore 64 computer: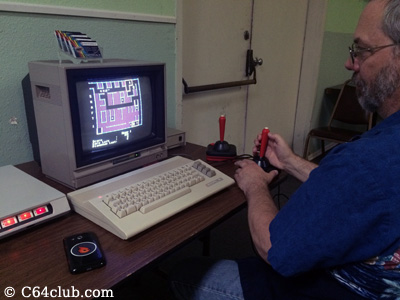 Mike enjoying the classic game Rally-X for the Commodore VIC-20 computer: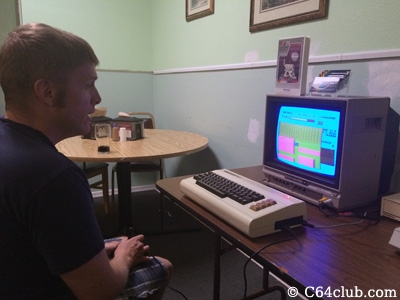 Bonk's Adventure for the Turbografx 16 was a huge hit at the meeting: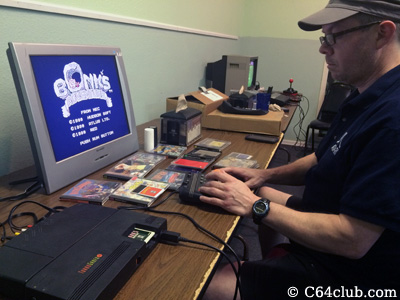 We listened to some amazing SID chip tunes using PSID64 by Roland Hermans: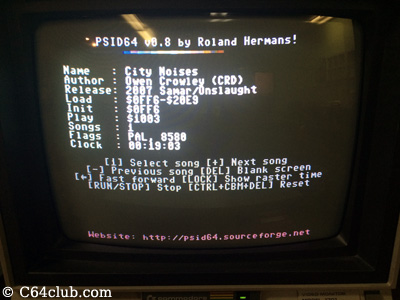 Club members enjoyed playing Simpson's Arcade, San Franciso Rush 2049 and Shrek Pinball in the Pied Piper Pizza arcade: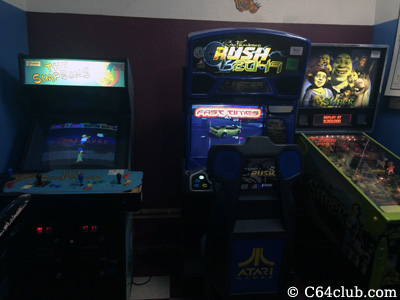 Marcus did some research on how to program his Commodore 64 EasyFlash 3 cartridge using his laptop and a USB cable: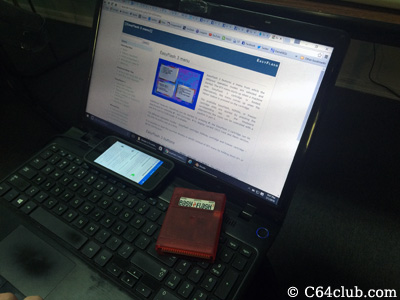 This Prince of Persia port for the Commodore 64 is totally awesome!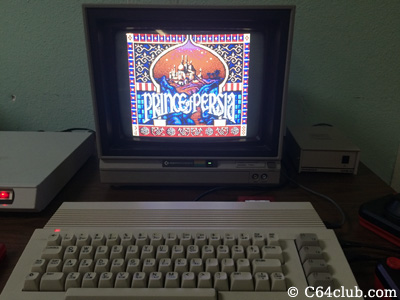 "Thank You" to everyone from the PDX and surrounding areas who have continued to support and attend the Commodore Computer Club meetings over the past 6+ years. It's really appreciated.
We hope to see you at the next meeting! Come to learn, come to share.
If you like this post, please consider subscribing to our full RSS feed. Be sure to also Like Us on Facebook and Follow Us on Twitter.