Greetings Commodore Friends! Below you can check out the pictures showcasing our July 4, 2014 Commodore Computer Meeting, enjoy!
Amiga 500 and Amiga 2000 computers on hand at the C64 Club meeting:
Commodore 64 (64c) computer playing the Space Taxi game, Phoenix CPS-10 power supply and classic Atari 2600 joystick:
Thanks to Paul for bringing his Atari 800XL computer along with a pile of game cartridges including Choplifter: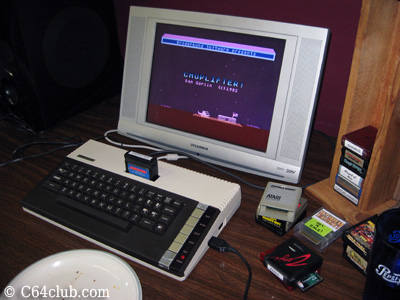 C64 Friends, Commodore Computer Club members and guests socializing at the monthly meeting at Pied Piper Pizza: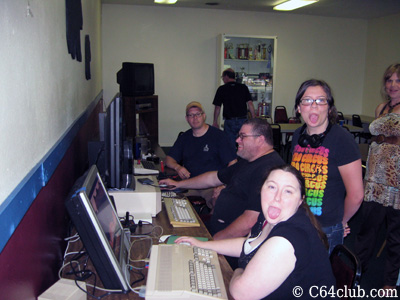 Conrad's 100% working Commodore 16 (C16) computer with matching C2N Cassette Unit connected up to an Apple Monitor III (A3M0039) green phosphor monochrome screen: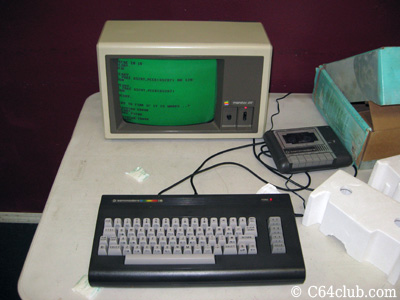 C64c, Apple IIgs and Apple IIe computers on hand for retro computer enthusiasts to enjoy: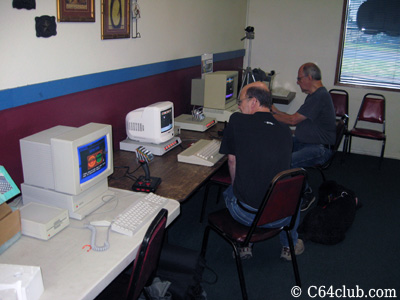 Commodore Computer Club members, friends and guests socializing at the meeting: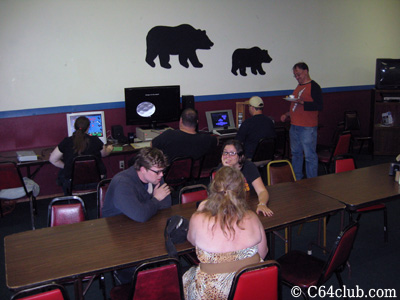 Everyone enjoying Commodore Amiga 500, Amiga 2000 and Atari 800XL Presentations:
Playing some Oregon Trail, a C64 Club favorite on the Apple IIe computer with a run #3 CFFA 3000 card installed:
Uh oh! Commodore Computer Club member and Amiga enthusiast Sal has died of dysentery while on the Oregon Trail hehe…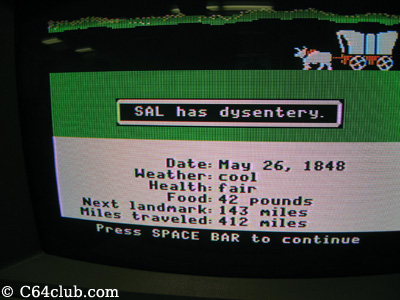 Showcasing the Commodore 64c and Apple IIe computers at the club meeting: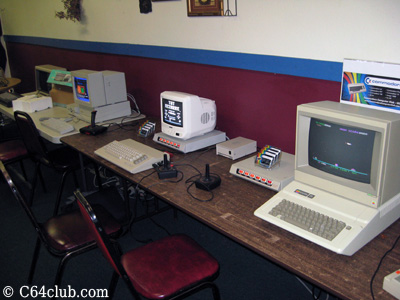 Lemmings, a C64 Club favorite being played on the Amiga 500 computer: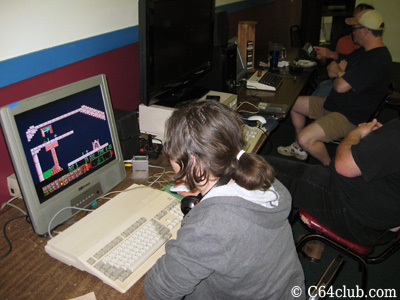 A huge "Thank You" to everyone from the Pacific Northwest and surrounding area who continue to support and attend our Commodore Computer Club meetings. It's really appreciated.
Our next scheduled meeting will be August 1, 2014. We hope to see you at the next meeting! Come to learn, come to share.
If you like this post, please consider subscribing to our full RSS feed. Be sure to also Like Us on Facebook and Follow Us on Twitter.