Greetings Pacific Northwest Retro and Vintage Computing friends! Here are some of the pictures showcasing our June 2, 2017 Commodore Computer Meeting, enjoy!
Tommy, Jared, Doug and Morgan getting ready for some serious game time at the first Friday of the month C64 Club meeting: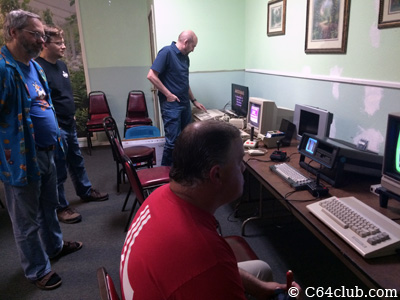 Chad tinkering around with one of the Commodore Amiga 500's at the meeting: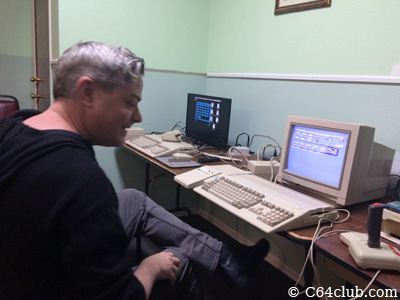 First game on the play list tonight was Hybris, the vertically scrolling shoot 'em up developed by Cope-Com and published by Discovery Software for the Amiga: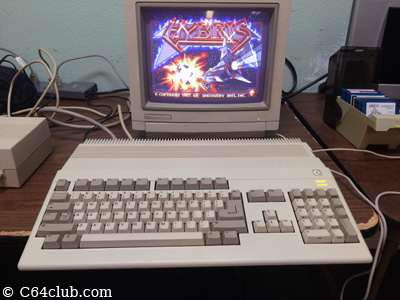 Jared playing some games using the Commodore 64 Direct-to-TV C64DTV with hardware designed by Jeri Ellsworth. You can see the SX-64 Executive to the right: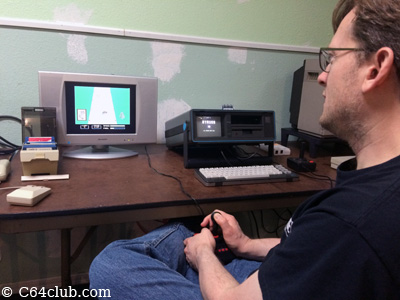 Doug playing some games on his Amiga 500 and Arden playing his favorite baseball game on the SX-64 Executive computer. You can see a C64C to the right: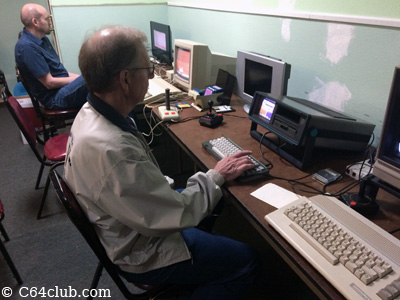 Commodore 64 Direct-to-TV C64DTV, SX-64 Executive computer serving up a game of Frogger and Space Taxi on the C64C: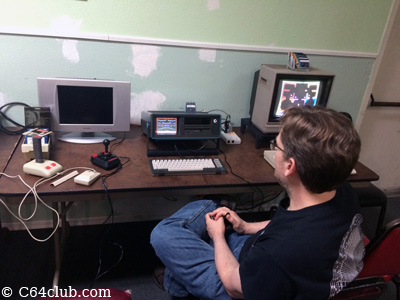 At the monthly C64 Club meetings we are known to do a lot of Commodore 64 motherboard PCB repair and modifications: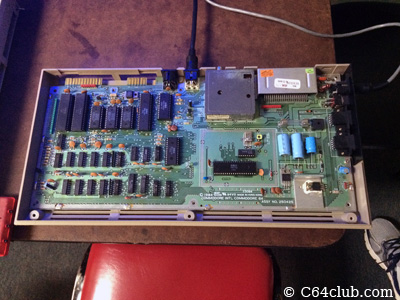 Doug still owns his original Amiga 500 from his college days and loves bringing it to the monthly meetings to blow the dust off his baby: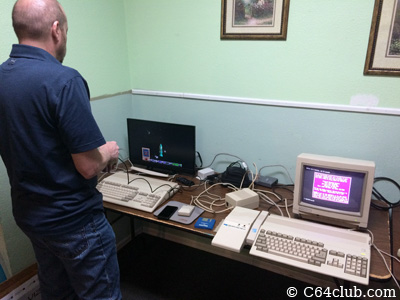 Jared getting ready to perform some diagnostics on a non working Commodore 64 computer: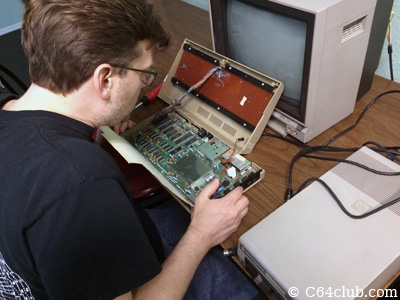 In this picture if memory serves correctly, Chad is suggesting to Jared he use a bigger hammer on the C64 PCB that's not playing nice: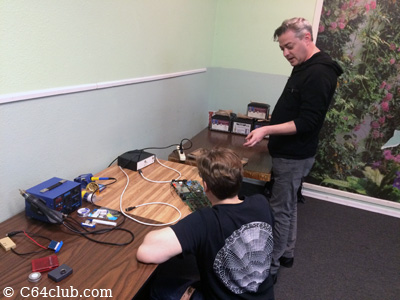 Commodore Computer Club members Doug and Morgan playing some games on the various hardware at the meeting: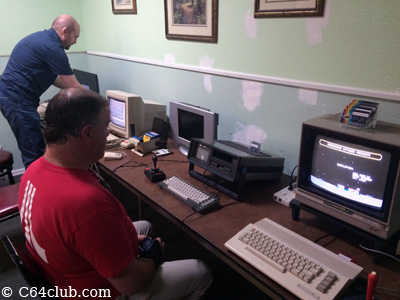 Tommy playing one of his favorite Commodore Amiga games Zany Golf on the A500 computer: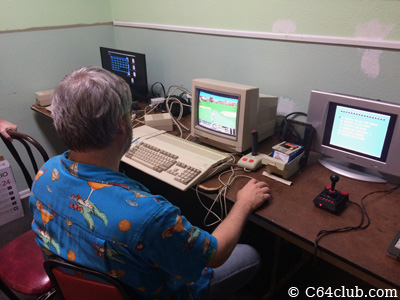 C64 Club members enjoying some Pied Piper Pizza while playing games and having fun at the first Friday of the month meeting: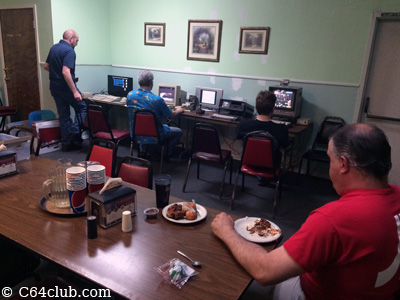 Jared is amazed at this near arcade perfect homebrew port of Donkey Kong Junior for the Commodore 64 that was released back in 2015: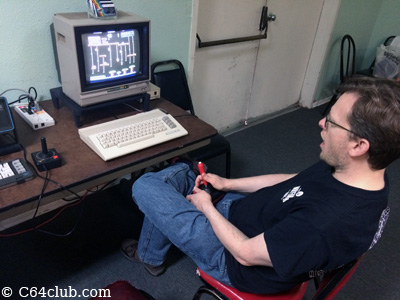 Commodore Computer Club members, guests and friends having a great time as usual at the first Friday of the month C64 Club meeting: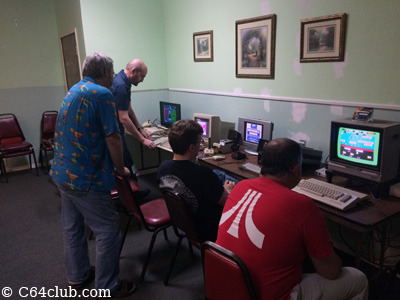 "Thank You" to everyone from the PDX and surrounding areas who have continued to support and attend the Commodore Computer Club and User Group meetings. It's really appreciated.
We hope to see you at the next meeting! Come to learn, come to share.
If you like this post, please consider subscribing to our full RSS feed. Be sure to also Like Us on Facebook and Follow Us on Twitter.