Greetings Commodore friends, here are the highlights from our June 3, 2011 Commodore Computer Club and Users Group meeting:
Commodore PET computers: 2001 and 8032
Various Amiga computers: 500, 1000, 2000 HD, 3000, 4000
Jeri Ellsworth C64 Direct-to-TV (C64DTV)
Enjoyed some game time on the Commodore 64
John Hancock's Memorex VIS Video Information System
Played 100's of VIC-20 games using the VIC 20 Mega-Cart
Multiple Commodore hardware and software presentations
Tinker Time: Hacking, Coding, Exploring new hardware, Cleaning of equipment
A lot of buy, sell, trade and free deals took place
Previewed upcoming Vectrex homebrew game
Now to check out some pictures showing all the fun and excitement members, guests and friends had at the Commodore computer club meeting. Enjoy!
First off we have the highly sought after MSD SD-2 disk drive, gold label VIC-20, Commodore 64 with JiffyDOS and the C64 Direct-to-TV designed by Portland, Oregon local Jeri Ellsworth: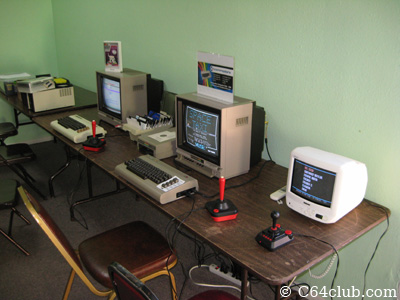 Amiga 2000HD computer with CD-ROM drive, Amiga two-button mouse, two 3.5″ double density floppy disk drives and users guide in mint shape: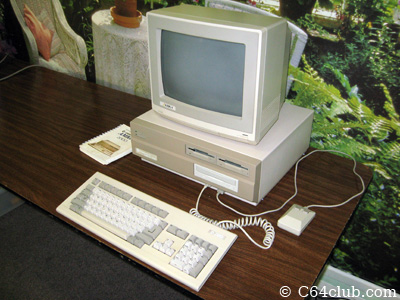 Vintage 1981 CBM PET model 8032 computer with 12″ inch monochromatic green screen and external CN2 cassette unit: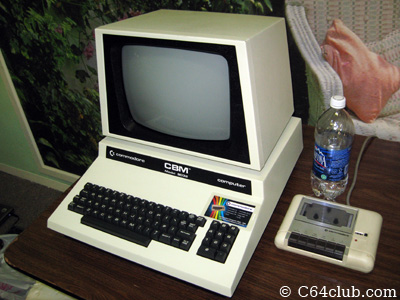 Club members, guests and friends socializing at the meeting. We are really fortunate to have such a thriving member base for the PDX Commodore computer club in Vancouver, WA: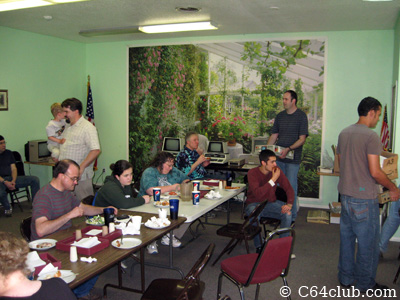 More Amiga love with another Amiga 2000, Commodore 1942 color monitor and also an Amiga A4000 with CD-ROM drive as well:
Fully restored Commodore PET 8032, CN2 Datasette, a super clean PET 2001 with SFD-1001 disk drive and a nice upgraded Amiga 2000 HD computer: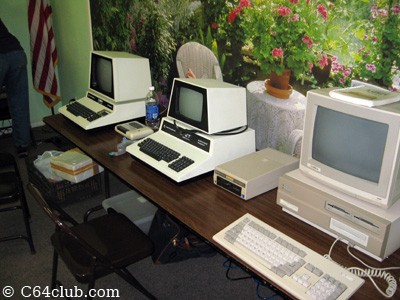 Members, guests and Commodore friends having a good time at the monthly meeting enjoying tasty Pied Piper food, playing games and talking: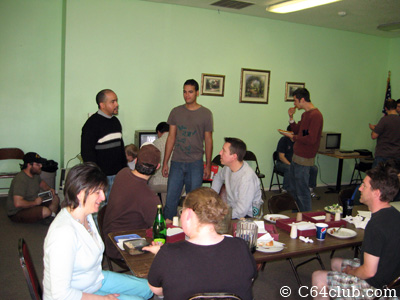 John Hancock doing his VIS Video Information System presentation for Commodore computer club members: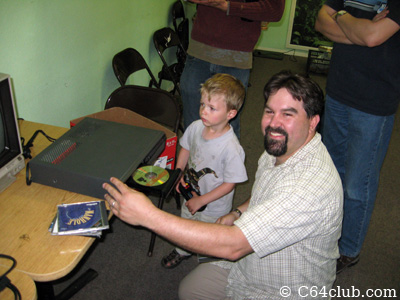 Watching the Video Information Systems (VIS) presentation by John Hancock: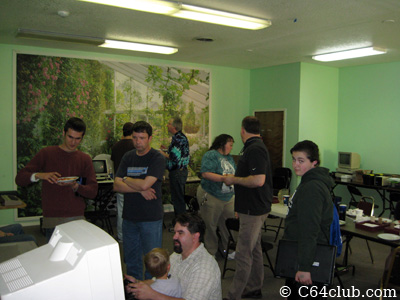 Tinker time with various Commodore computer hardware and accessories: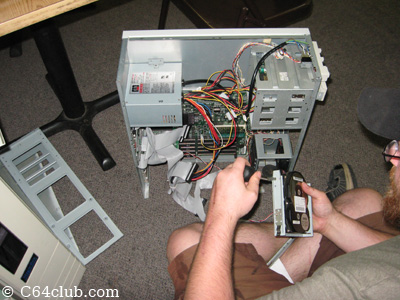 Another picture showing club members having a great time at the meeting. If you have the means, come on down to our next Commodore users group meeting: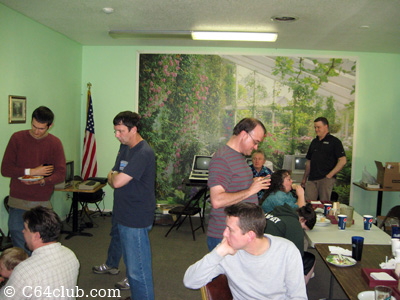 Ivan giving his brother-in-law a brief history on all the different Commodore computers being showcased at the meeting:
Looking under the hood of the Commodore PET 8032. This piece of Commodore history was fully restored inside and out. It's minty fresh: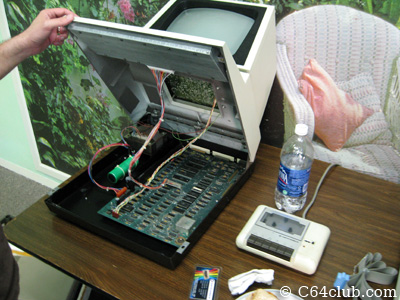 Playing some games on the C64DTV. This awesome piece of Commodore hardware was designed by Portland, Oregon local Jeri Ellsworth: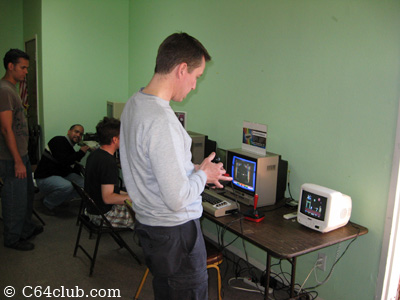 Check it out, Amiga 1000's stacked up. Pretty cool! Technically we call Ivan's multiple Amiga 1000 computer setup a tower of power with a side of Atari 2600 cartridges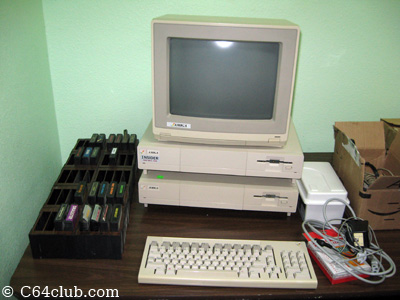 Playing a little game of Congo Bongo on the VIC-20 computer using the Mega-Cart, the ultimate cartridge for any VIC 20: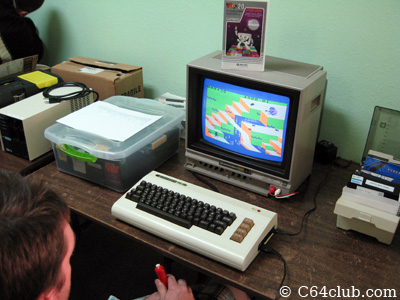 Programming on the vintage Commodore Business Machine PET 8032 computer: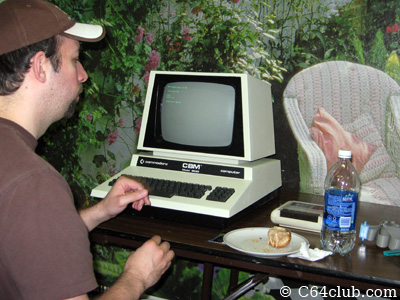 A neat little PET 8032 trivia game programmed by a Commodore computer club member. It was saved and loaded from tape to achieve full retro goodness at the meeting: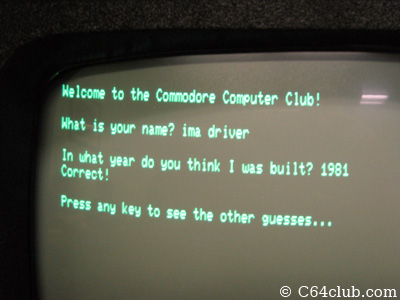 Giant plastic tub of C64 game cartridges, Commodore 1702 monitor displaying the Mega-Cart menu screen, VIC-20, box of 5.25″ floppy disks and a C= 1541 disk drive with JiffyDOS: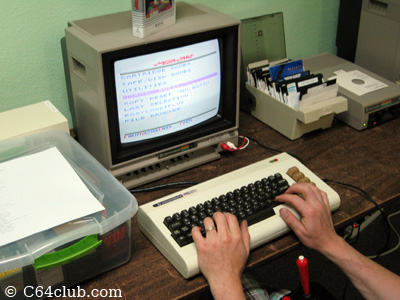 Up close and personal with the VIC-20 Mega-Cart box and artwork. If you have the means, you really need to pick up a VIC-20 Mega Cartridge: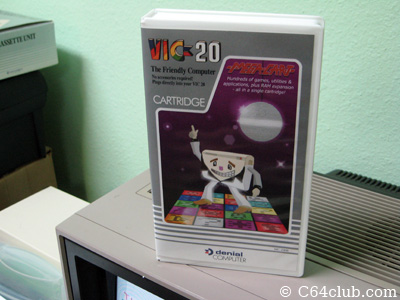 Commodore Users Group and Club members from the greater Portland, OR metropolitan area discussing the various vintage PET computers at the meeting: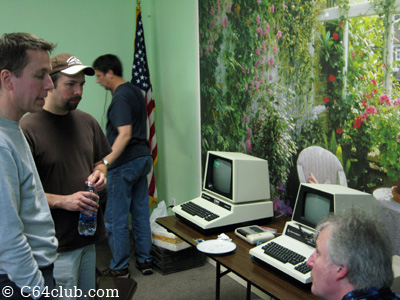 Game time at the Commodore computer club users group meeting in PDX Vancouver, WA. The Vectrex, VIC-20, Commodore 64 and C64 Direct-to-TV all getting a lot of gameplay: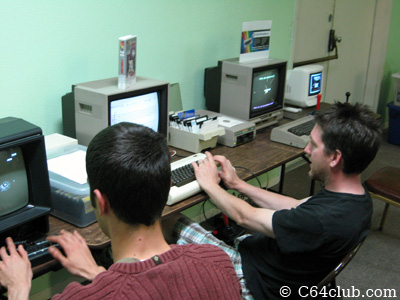 As usual, club members, friends and guests are all smiles at the Commodore Computer Club: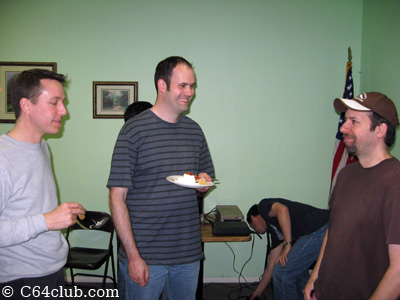 Comparing the Commodore 1541 disk drive to the Indus GT disk drive. Other then having a cool display on it, the Indus GT drive works just like a 1541: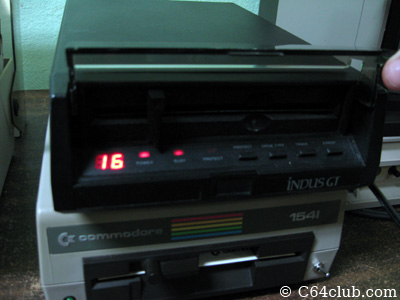 Setting up a new hard drive for a Commodore Amiga 3000. Gotta love tinker time at the Commodore computer club: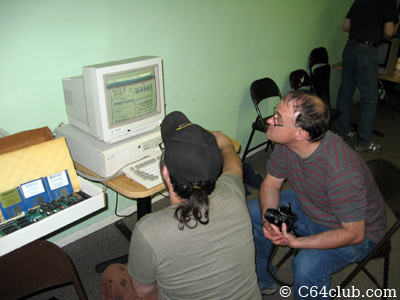 A little more Commodore enthusiast hacking and tinker time with a 1942 monitor, Amiga 2000 and Amiga 4000 computers: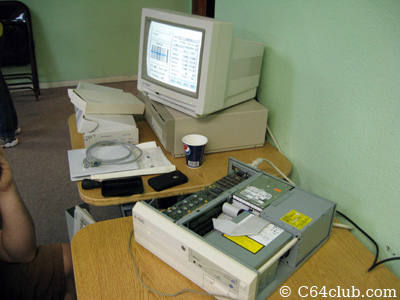 The retro game Wizard of Wor – a club favorite – being played on the Commodore 64 computer: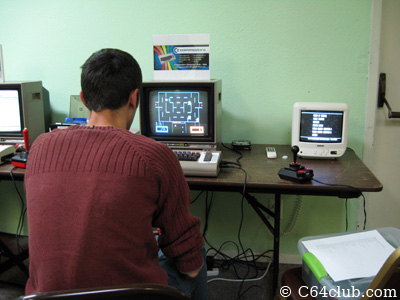 A wonderful how-to presentation on getting a SCSI hard drive interface working on your Commodore Amiga 1000 computer: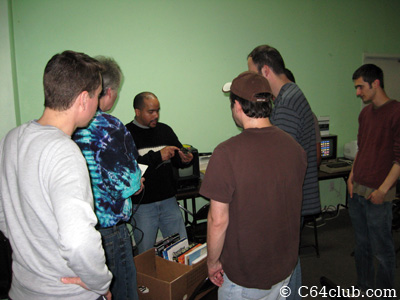 Earl Evans from the Retrobits Podcast watching the SCSI hard drive interface being showcased during Ivan's presentation: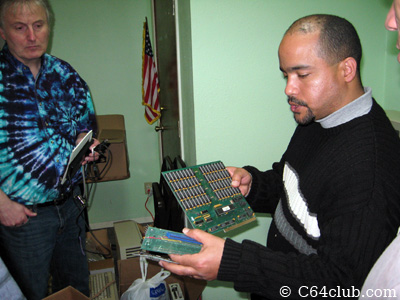 More club members, guests and friends watch and listen to the Amiga 1000 SCSI hard drive presentation: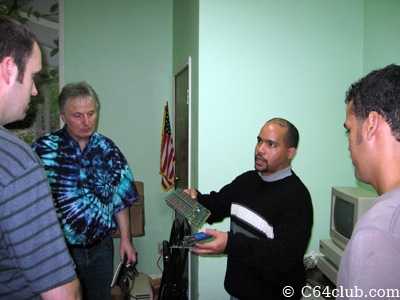 Thanks to a donation by the Recycled Gamer, we now have a 9″ Sony Trinitron TV which is perfect to use with the C64DTV: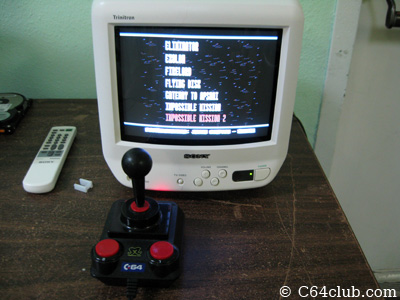 Donkey Kong being played on the VIC-20 and Robotron 2084 being played on the Commodore 64 (C64) computer:
Commodore 64 Robotron 2084 game title screen being displayed on a 1702 monitor: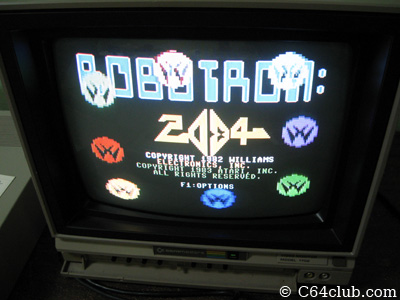 Here's a nice up close picture of the Amiga 4000. This is such a nice Commodore machine:
Thank you so much to everyone who attended our Commodore Computer Club meeting. It's greatly appreciated.
Our next scheduled meeting will be Friday July 1, 2011, so be sure to write it down on your calendar. We hope to see you at the next meeting! Come to learn, come to share.
If you like this post, please consider subscribing to our full RSS feed. Be sure to also Like Us on Facebook and Follow Us on Twitter.