Greetings Programs! Below you can check out the pictures showcasing our May 2, 2014 Commodore Computer Meeting, enjoy!
The Commodore 64 game M.U.L.E. being played on a C64c computer and served up by a Commodore Flyer: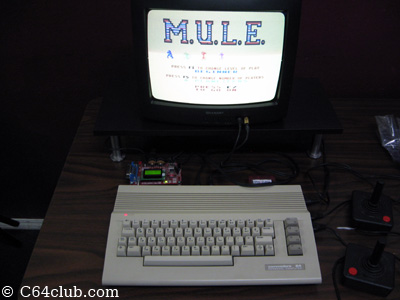 Tommy enjoying a round of GORF on the mini bartop coin-op arcade machine: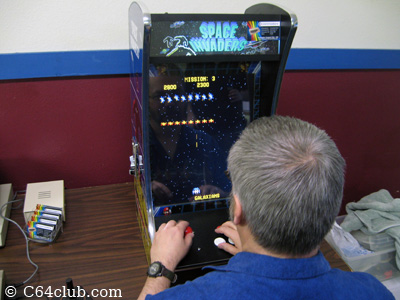 Always on hand, a Commodore 64c and original bread bin C64 with JiffyDOS installed for members and guests to get their 8-bit retro computing on at the C64 Club meetings: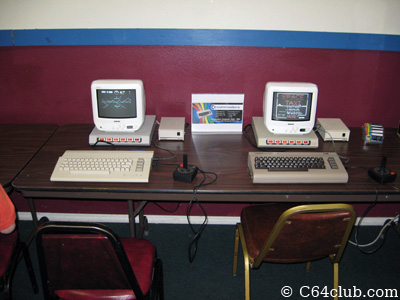 Tons of awesome gaming gear available on our club's buy, sell, trade and free tables. Always a hit at our monthly meetings: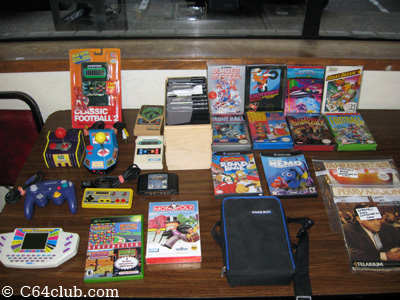 Greg playing Sinistar on the mini bartop coin-op arcade machine. You can also see a Commodore 64c running the Space Taxi game: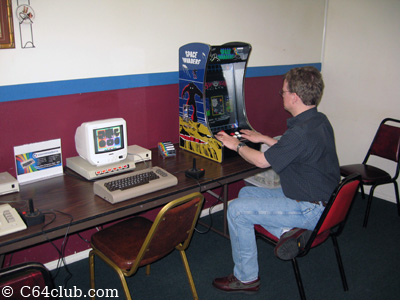 Tommy with his usual "crazy face" which we love and Jeff playing some Zork being served up by a Raspberry Pi: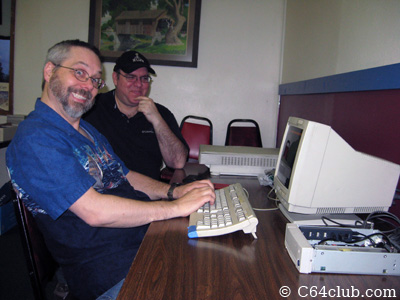 Jeff is all smiles while checking out all the Amiga stuff for sale and trade at the Commodore Computer Club meeting: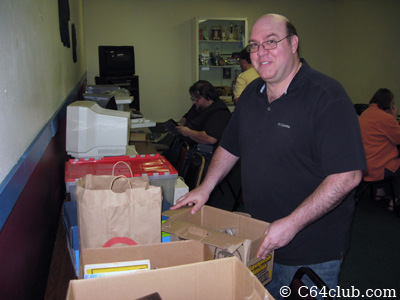 Commodore friends, club members and guests enjoying socializing at Pied Piper Pizza who have been hosting our meetings for over 4 years now: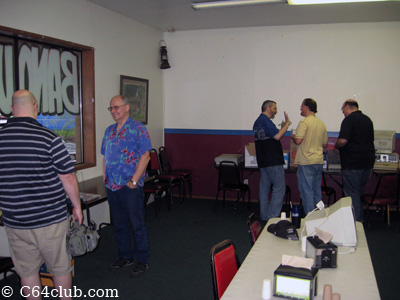 Not something you see everyday, a Commodore Plus/4 computer in clean, working condition. Thanks to Conrad for showcasing it at the meeting: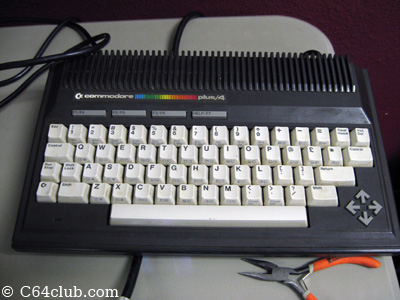 A'Eric (the Ultimate Collector) enjoying a few rounds of Super Mario Bros on the mini arcade machine on hand at the monthly C64 club user group meeting: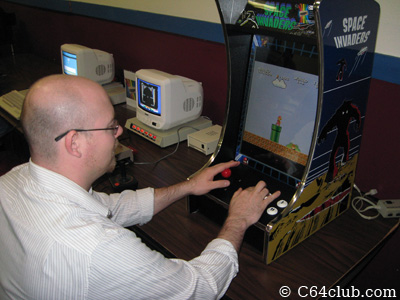 Conrad and Tommy working on a Commodore 16 computer, also not something you see everyday, a working C16 computer: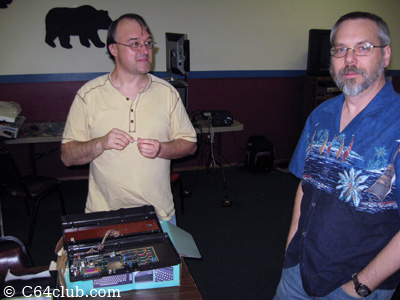 Jeff and Greg playing Zork on the Raspberry Pi mini computer. The next move is to open the mail box, get the leaflet, then read it: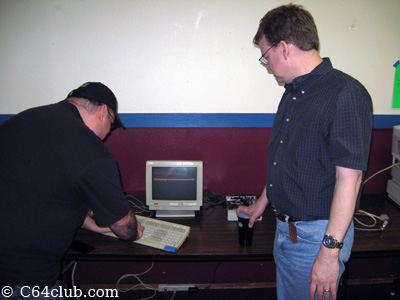 Here we can see a up close and personal screen shot of the game Zork being featured on a Raspberry Pi and a Digital monitor: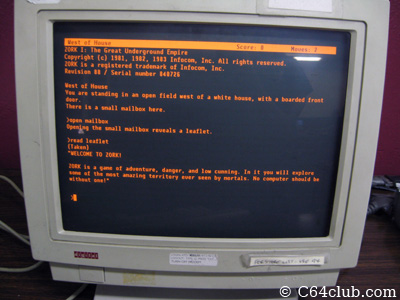 Take a look, the Raspberry Pi computer installed in a mini computer case. Pretty cool!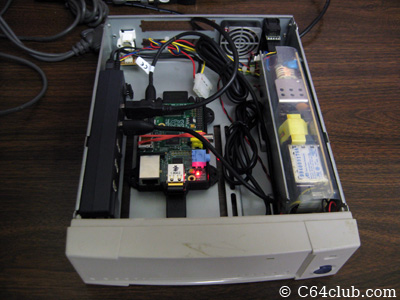 Multiple Commodore 64 computers on hand for everyone to enjoy and play lots of awesome 8-bit classic video games: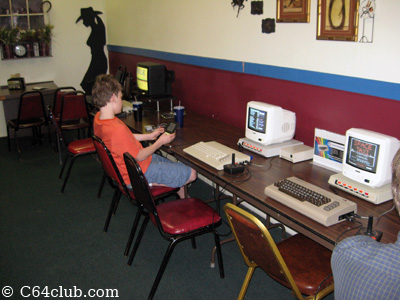 "Thank you" to everyone from the Pacific Northwest and surrounding area who continue to support and attend our Commodore Computer Club meetings. It's greatly appreciated.
As always, yes we will still have our upcoming first Friday of the month PDX C64 Club meeting June 6, 2014 – same bat time, same bat channel.
If you like this post, please consider subscribing to our full RSS feed. Be sure to also Like Us on Facebook and Follow Us on Twitter.