Hello and Greetings Retro Computing and Video Gaming friends! Here are some of the pictures showcasing our November 3, 2017 Commodore Computer Meeting, enjoy!
Doug setting up his Magnavox Odyssey 2, Tommy checking out the Commodore 64 and Terry playing the space shooter game Hybris on the Amiga 1000: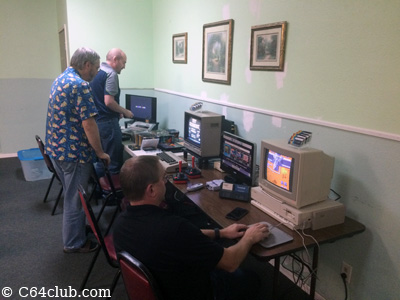 Paul watching Doug and Tommy playing Smithereens (Artillery Duel on the VIC-20) on the Magnavox Odyssey 2 computer: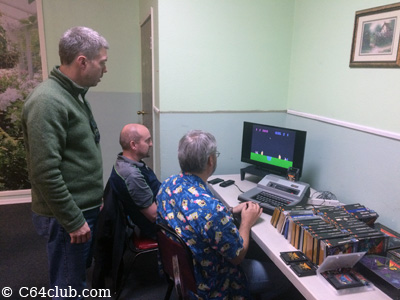 C64 Club members playing games on the Magnavox Odyssey 2 (Smithereens!), Commodore 64 (Choplifter), Super Nintendo Classic (Mario Kart) and Amiga 1000 (Lemmings) computer: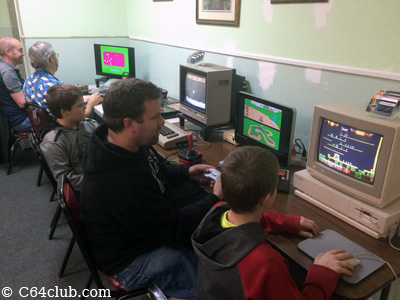 Paul with his Atari XEGS computer, Chad with his multiple Commodore 64's and Conrad checking things out. You can also see a couple Vectrex consoles in the background: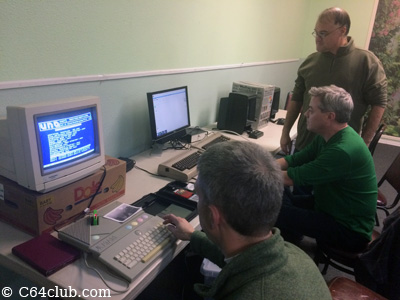 Game time at the Commodore Computer Club with the Magnavox Odyssey 2, the Commodore 64 (C64) and the the Super Nintendo SNES Classic Edition: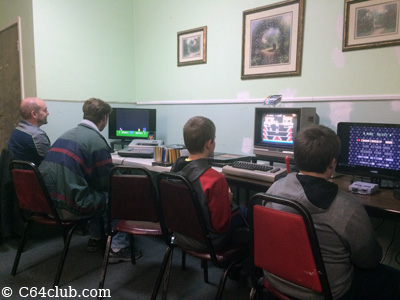 PDX Commodore Computer Club members, guests and friends enjoying some quality socializing and gameplay at the meeting: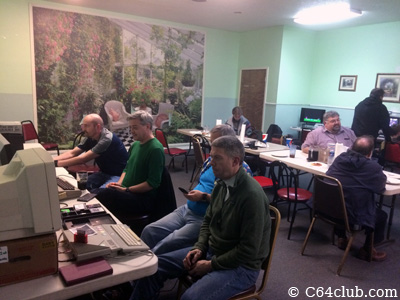 Paul from Eight Bit Fix (thumbs up for his Atari XEGS), Tommy, Chad and Doug having a good time at the Commodore Computer Club meeting: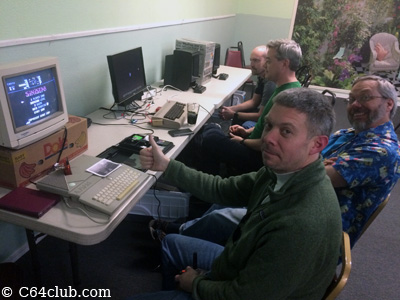 Conrad and Paul discussing an Atari 8-bit game, Skot K. setting up his Vectrex and Scott watching Chad load up some games on his Commodore 64: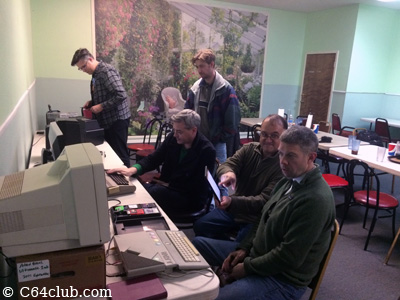 Commodore Computer Club member Chad enjoying a little classic game time on his personal breadbin C64 computer: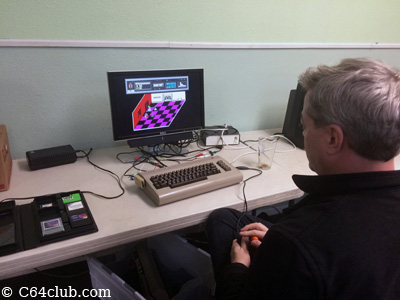 "Thank You" to everyone from the PDX and surrounding areas who have continued to support and attend the Commodore Computer Club and User Group meetings. It's really appreciated.
We hope to see you at the next meeting! Come to learn, come to share.
If you like this post, please consider subscribing to our full RSS feed. Be sure to also Like Us on Facebook and Follow Us on Twitter.