Greetings Northwest Retro Commodore computing friends! Here are some of the highlights from our November 4, 2016 Commodore Computer Meeting:
Programmer's Reference Guide "Using Graphic Characters In Data Statements"
CP/M cartridge Commodore SX-64 Computer Presentation
Tinker Time with a CBM PET Model 4016
Commodore 64 Club Marketplace with Buy, Sell, Trade and Free Tables
Atari Lynx II handheld game collection showcase
Below are pictures showcasing some of the retro hardware and consoles at the recent C64 Club meeting, enjoy!
George testing out his complete in box CP/M cartridge on his Commodore SX-64 computer. You can see Chad in the background setting up his Amiga A1200: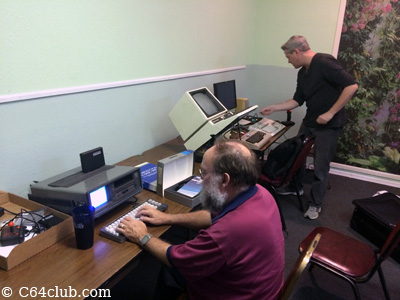 Tommy playing some Crazy Taxi on the Sega Dreamcast while Morgan researches some Commodore SX-64 information on his Apple iPhone: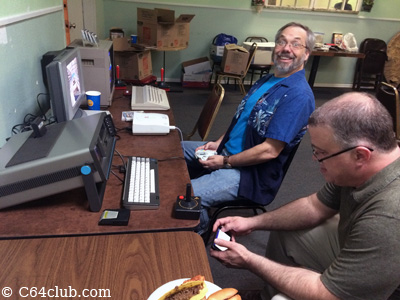 Checking out the C64 Programmer's Reference Guide "Using Graphic Characters In Data Statements" to create Sprite graphics on the Commodore 64: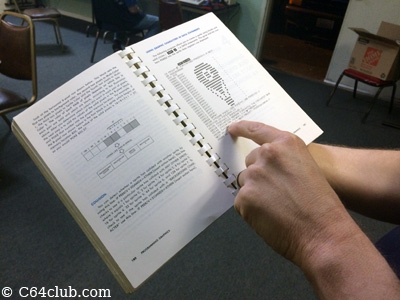 Attention C64 Friends, it's "Tinker Time" AKA "Hacking Time" for the CBM PET 4016 at the recent Commodore Computer Club meeting: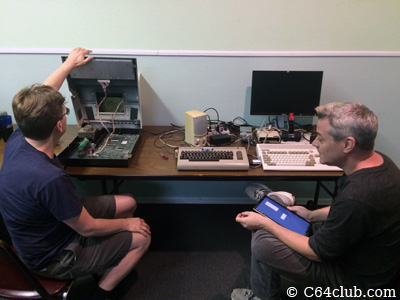 Taking a PEEK (maybe a POKE) to see what's under the hood of a recently acquired CBM PET Model 4016 Commodore computer: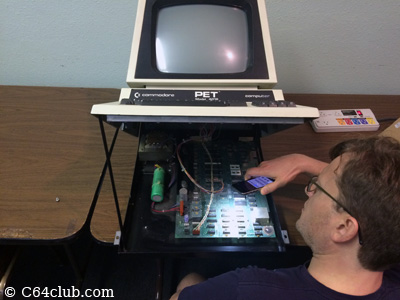 C64 Club members playing some Zone Ranger on the Commodore 64c and Crazy Taxi on the Sega Dreamcast video game console: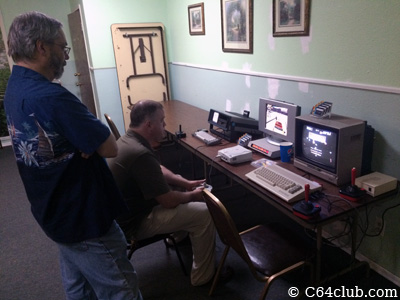 Old School C64 Club member Jesse made a rockstar appearance at the meeting as seen here waving "hello" to everyone on the Interwebs while enjoying a taco salad: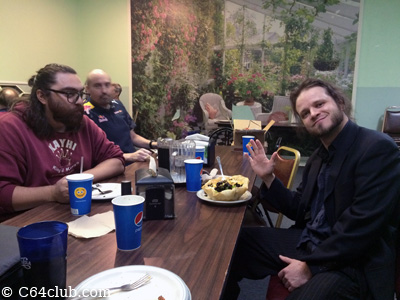 Here we have Commodore Computer Club members Tommy and Chad enjoying the original "Breadbin" C64 and Amiga 1200 computer: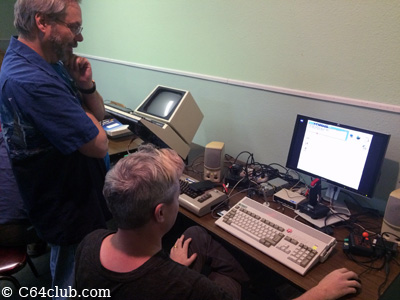 George loaded up the SX-64 Christmas Demo that comes on the 1541 Test Demo Floppy Disk. He used the EPYX FastLoad cartridge to speed up the disk load time: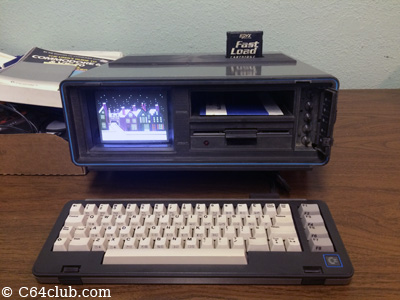 Later in the evening during "Tinker Time" we broke out the Digital Multimeter to see what sort of power supply Voltages we were getting on the CBM PET Model 4016 Computer: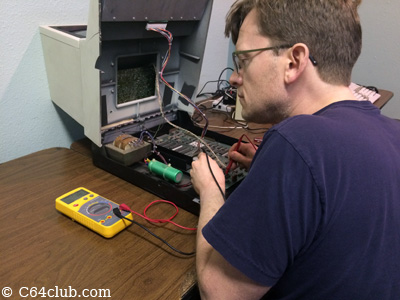 Here's C64 Club member Doug showcasing his his Atari Lynx II game collection while various members and friends look on at the retro goodness: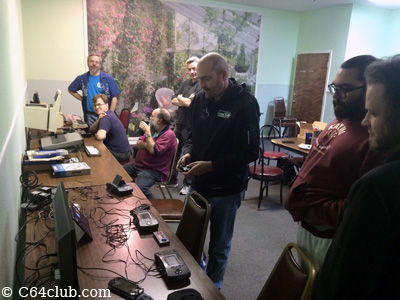 Tommy and Ian enjoying a game of Space Taxi on the Commodore 64 computer being served up by the EasyFlash 3 cartridge: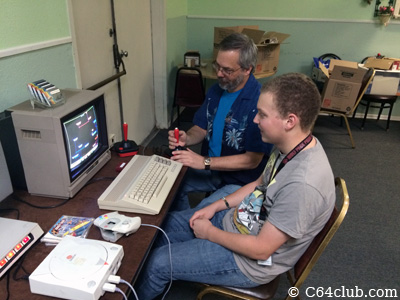 Chad showing George some pretty cool tricks on his Commodore 64 computer. You can see the KoalaPad and A1200 on the table too: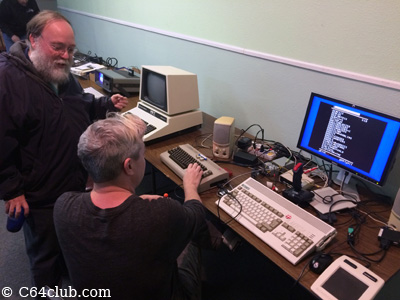 Heh, Tommy being Tommy while Ian looks over his shoulder while showcasing the Partridge Family Board Game. Who knew there was a Partridge Family Board Game anyway?!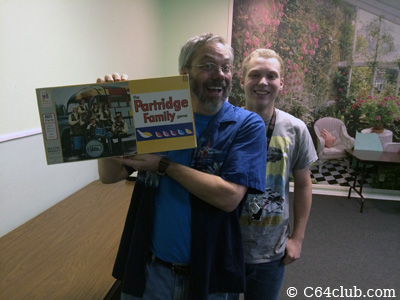 "Thank You" to everyone from the PDX and surrounding areas who have continued to support and attend the Commodore Computer Club meetings since 2010. It's really appreciated.
We hope to see you at the next meeting! Come to learn, come to share.
If you like this post, please consider subscribing to our full RSS feed. Be sure to also Like Us on Facebook and Follow Us on Twitter.