Greetings fellow retro computing friends! Below are a few pictures from our October 3, 2014 Commodore Computer Meeting, enjoy!
Tommy having some fun on the Amiga 500 computer playing Zany Golf. Remember, only the Amiga makes it possible: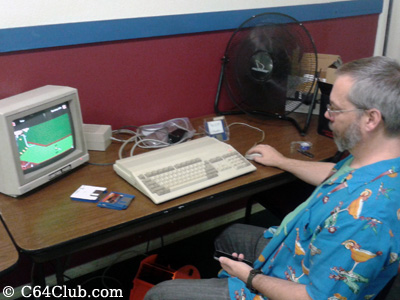 Sal laying down on the job again (hehe) connecting up the Amiga 600, Atari 800XL, Commodore 64 (64c) and Amiga 2000 computers: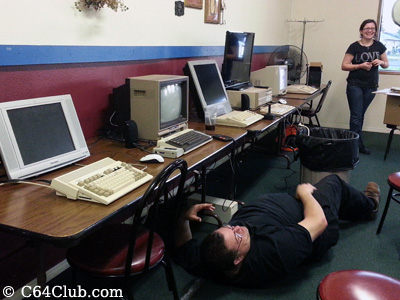 Mike D., Jonathan, Dan, Michael and Marci enjoying some Pied Piper Pizza food and beverages at the Commodore Computer Club meeting: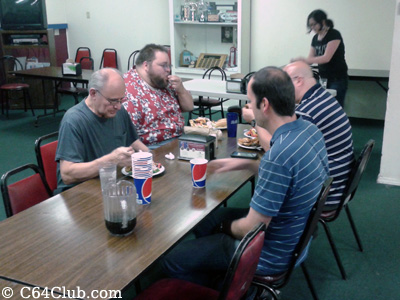 Here we can see a Commodore 1702 color monitor, Commodore 64c computer and the Amiga 2000 all up and running for people to enjoy at the meeting: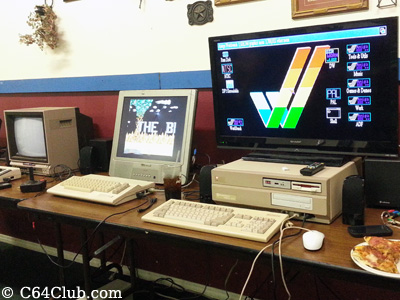 Mike D. and Dan socializing at the Commodore Computer Club meeting. You can also see Marci hiding out in the background: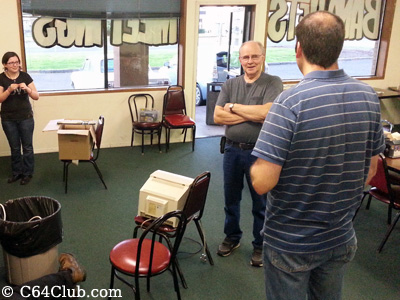 The one, the only Commodore Flyer by Retroswitch being housed in a limited edition aluminum Flyer case designed by Marc Honey: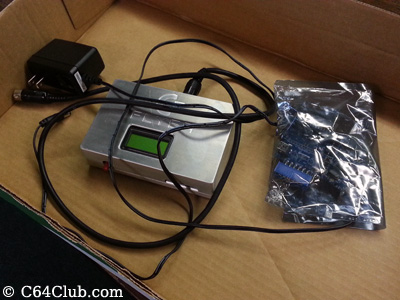 Michael having a good laugh while he's reaching for the Commodore 64c running the game Zaxxon… must play Zaxxon…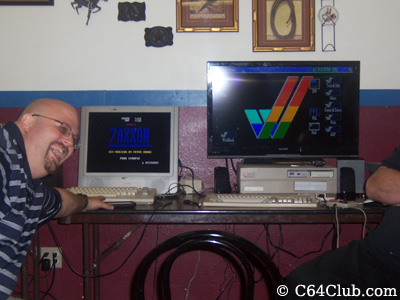 "Thank You" to everyone from the PDX and surrounding areas who have continued to support and attend the Commodore Computer Club meetings since April 2010. It's really appreciated.
We hope to see you at the next meeting! Come to learn, come to share.
If you like this post, please consider subscribing to our full RSS feed. Be sure to also Like Us on Facebook and Follow Us on Twitter.