Below are the highlights with photos from our October 5, 2012 Commodore Computer Club and Users Group meeting:
Played classic video games on Commodore 64 and 64c computers
Exploring Jeri Ellsworth's C64 Direct-to-TV C64DTV hardware
Retro gaming fun with ColecoVision game console and a pile of cartridges
Retro computing demos and gaming presentations:
Hands on with Commodore Flyer Hardware and Software
Exploring C64 Direct-to-TV C64DTV Easter Eggs
Pac-Man 4K homebrew for the Atari 2600
Texas Instruments 1978 Little Processor Calculator
PDX Commodore Computer Club members and guests also enjoyed:
Show and Tell with club member hardware, software and more
Tinker Time: Hacking, Coding, Exploring new hardware, Cleaning of equipment
A lot of buy, sell, trade and free deals took place
All you can eat Pied Piper Pizza dinner buffet
Please take a moment and check out the pictures that were taken during the fun times at our October 2012 Commodore Club meeting:
Here we can see a classic Commodore 64, slimline Commodore 64c and the ever popular retro ColecoVision game console: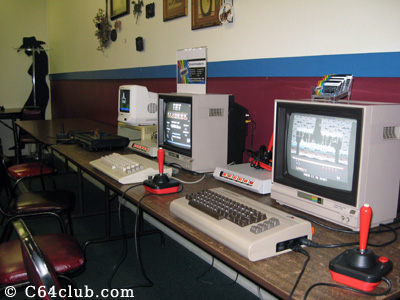 C64 Club member James checking out the recently released homebrew game cartridge Pac-Man 4K for the Atari 2600: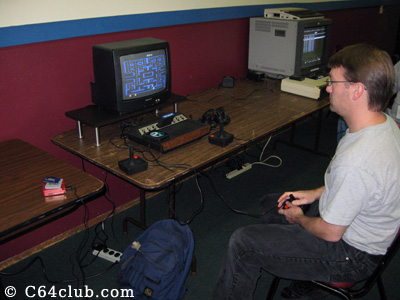 Lots of socializing going on with Commodore Friends and tasty Pied Piper Pizza during the recent meeting: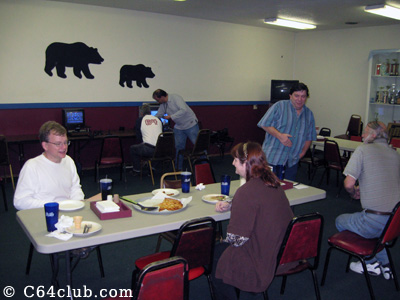 Jonathan playing the Activision classic HERO on the Commodore 64 computer: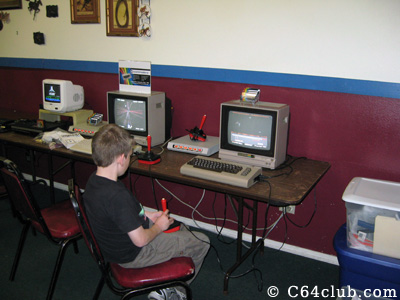 Here we can see the Amiga boing ball demo being played on an Atari 800XL computer courtesy of club member Conrad: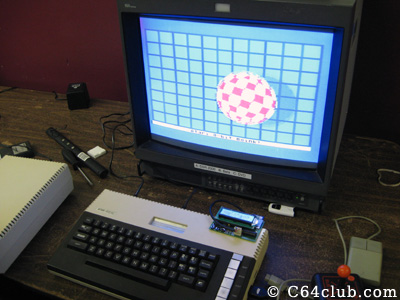 Morgan playing Atari's Galaxian on the ColecoVision game system. You can see Gyruss for the C64 and HERO in the background: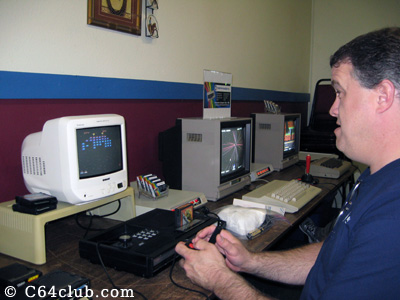 More socializing, tinkering and hacking taking place. You can see the "Wives Club" chilling in the back of the photo:
A Commodore Computer Club member since September 2010, here we can see Tommy playing one of his favorite games on the ColecoVision – Q*Bert which is a pretty good arcade port: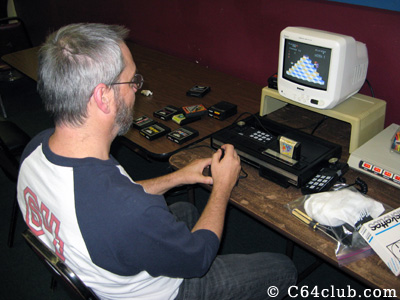 The game Star Trek being played on the Commodore 64c by a new member to the club. In the background you can see the game Adventure being played on a Atari 2600 Flashback 2: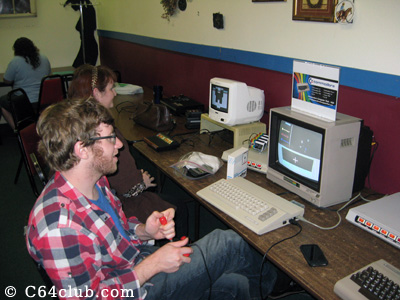 Club members, guests and friends having a great time during tinker time while hacking on a PDX Commodore Users Group and Computer Club project: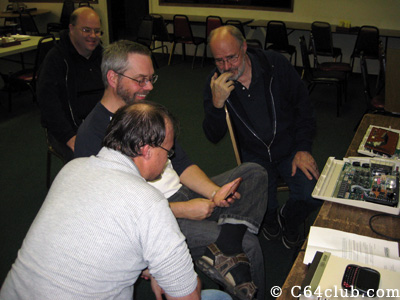 Doing a small Commodore Flyer presentation showing off some of the new features within the latest firmware release: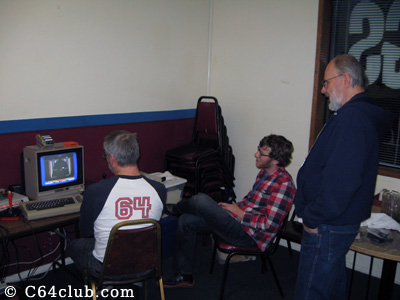 Exploring Jeri Ellsworth's C64 Direct-to-TV C64DTV hardware up close and personal: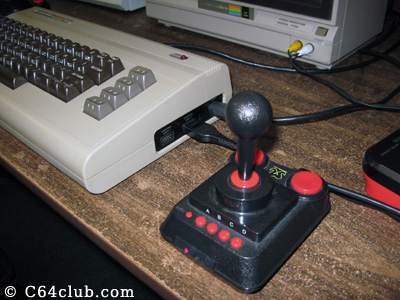 Here we can see the C64 DTV Virtual Keyboard which is an Easter Egg that was planted by Jeri Ellsworth during production: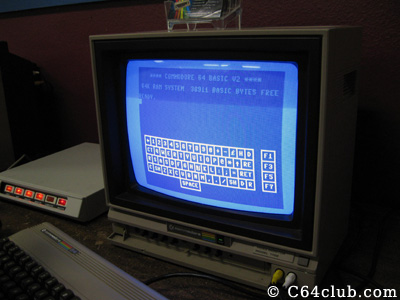 Take a look, a vintage TI 1978 Texas Instruments Little Professor Calculator that was showcased at the meeting: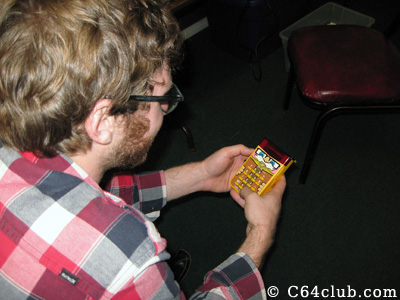 Tommy doing some Commodore Flyer programming and hacking, always a good time with C64 club members, guests and friends: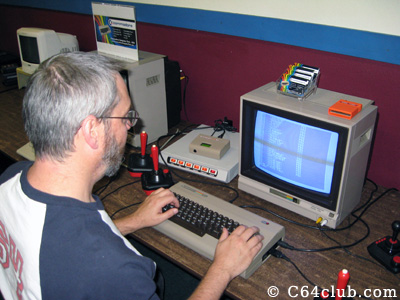 "Thank you" to everyone from the Pacific Northwest and surrounding area who continue to support and attend our Commodore Computer Club meetings. It's really appreciated.
Our next scheduled meeting will be Friday November 2, 2012. We hope to see you at the next meeting! Come to learn, come to share.
If you like this post, please consider subscribing to our full RSS feed. Be sure to also Like Us on Facebook and Follow Us on Twitter.