Hello and Greetings Pacific Northwest Retro and Vintage Computing friends! Here are some of the pictures showcasing our October 6, 2017 Commodore Computer Meeting, enjoy!
C64 Club members Jeremy, Doug and Tommy playing classic games and having a good time at the meeting. You can also see the classic Lemmings game on the Amiga 1000 computer: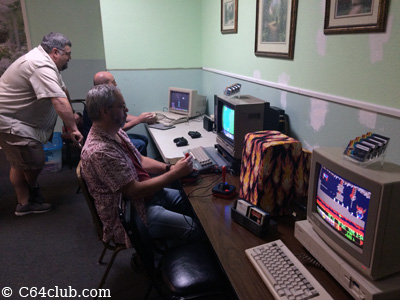 Commodore Computer Club members socializing at the meeting while enjoying some tasty Pied Piper Pizza, food and drinks: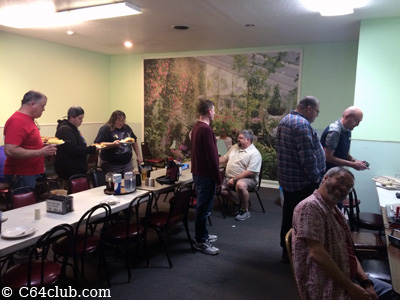 Tommy testing out some floppy disk based games on Amiga 1000 and 1080 color monitor. You can see the Vectrex hiding out in the background under the console cover: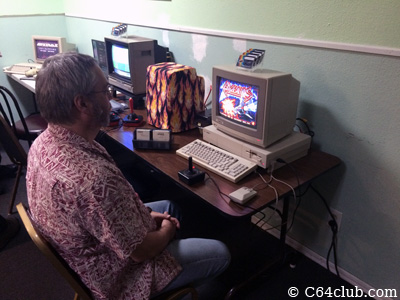 Justin and Jared doing some hacking and tinkering at the Commodore Computer Club meeting:
Doug powering up his Amiga 500 computer next to his Nintendo Switch and Tommy playing a game on the Amiga 1000: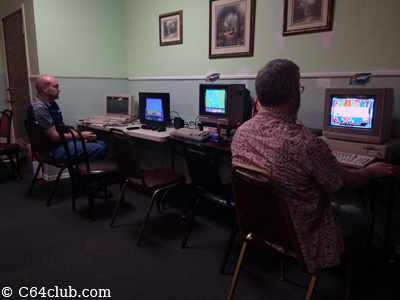 C64 Club members enjoying Pied Piper Pizza, chatting about various Commodore computer projects and Jeremy pointing saying "… and Bob's your Uncle" LOL: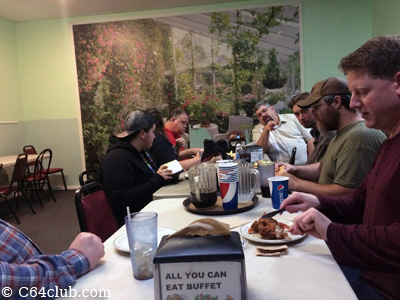 Tommy and Morgan playing games on the Amiga 1000. You can see Shawn, Scott and others in the background socializing: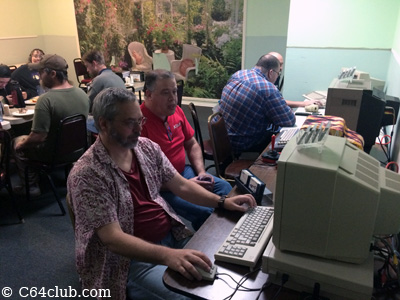 Tommy explaining to Morgan his next move in the game Risk on the retro Amiga 1000 computer: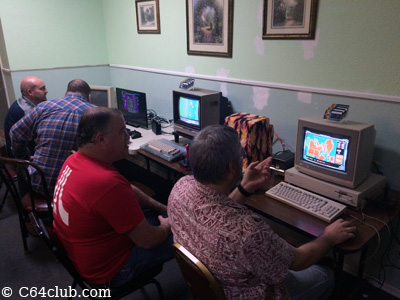 C64 Club member and friend Doug showcasing a graphics and sound demo on his totally rad Amiga 500 computer:
Justin testing out his new Commodore 64 computer that he picked up from the buy, sell, trade and free tables: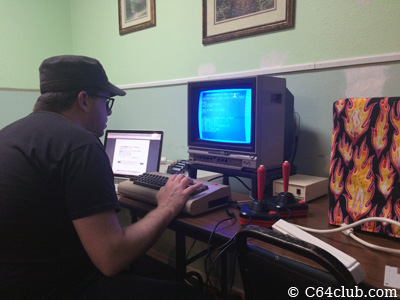 Checking out the classic Amiga game Rockford on the A1000 computer: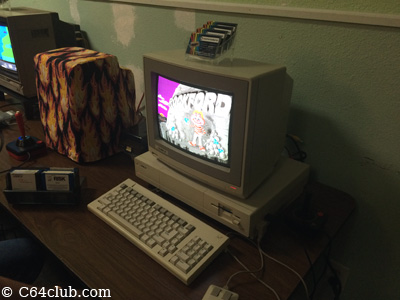 Commodore Computer Club members Scott, Morgan and Doug enjoying some game time at the C64 Club meeting: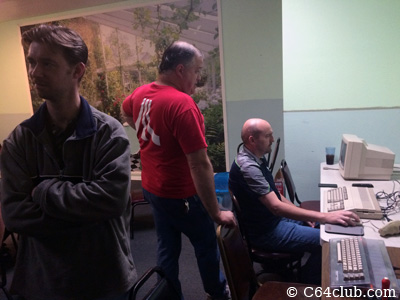 Jeremy playing Qbert on the Commodore 64C computer being served up by a C64 Club favorite, the EasyFlash 3 Cartridge: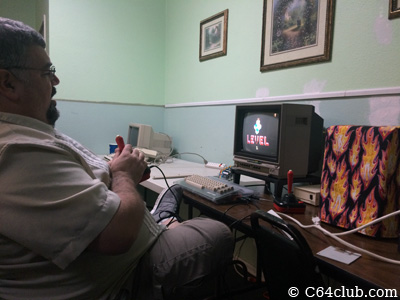 Justin testing out the Gotek USB disk drive recently installed on his personal Amiga 2000 computer using Doug's spare 1084S color monitor: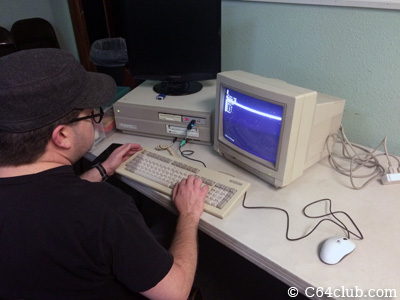 "Thank You" to everyone from the PDX and surrounding areas who have continued to support and attend the Commodore Computer Club and User Group meetings. It's really appreciated.
We hope to see you at the next meeting! Come to learn, come to share.
If you like this post, please consider subscribing to our full RSS feed. Be sure to also Like Us on Facebook and Follow Us on Twitter.