Greetings Pacific Northwest Retro and Vintage Computing friends! Here are some of the pictures showcasing our September 1, 2017 Commodore Computer Meeting, enjoy!
Original Commodore 64 computer with Space Taxi and the Commodore 128D (DCR) with Toy Bizarre games up and running ready for C64 friends to come and play: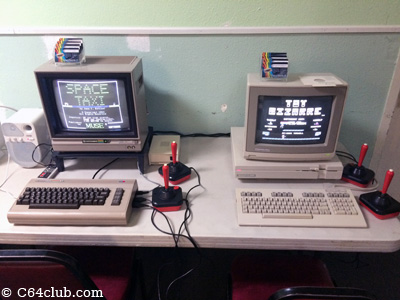 Commodore Marketplace, also known as the C64 Club buy, sell, trade and free tables. Lots of goodies to be had at the meeting: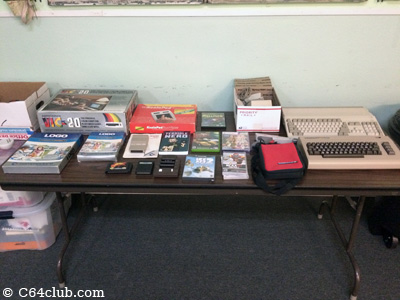 C64 Club members Sal, Andrew, Jared and Justin checking out the Amiga 1000 computer: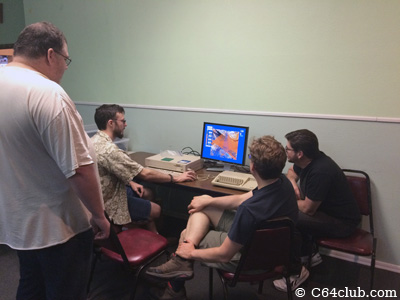 Aaron and Doug discussing their Amiga 500 and Amiga 1200 computers: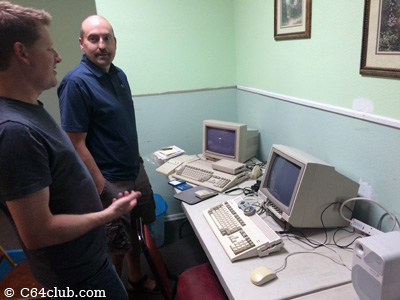 Commodore Computer Club members Aaron, Shawn and Scott watching Sal do some Amiga 500 computer software hacking: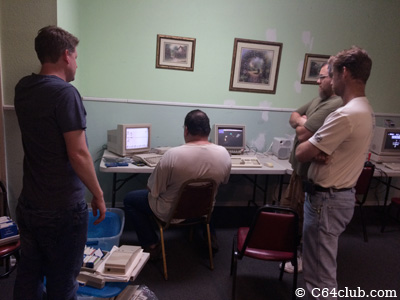 Chad, Justin and Andrew playing some games on the Amiga A1000 computer:
Clay reading some old Supra documentation while Doug plays a few games on his personal Amiga 500 computer: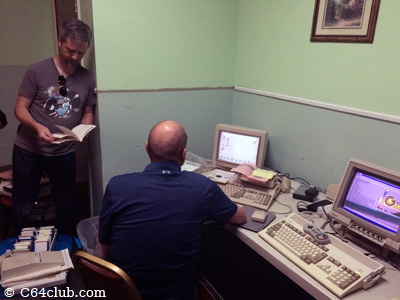 Chad and Justin doing some Amiga 1200 and Commodore 64 programming and gaming: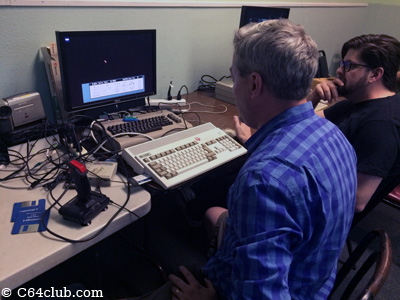 Commodore Computer Club members Chad, Justin, Andrew and Aaron doing some video capture fun on the Amiga 1200: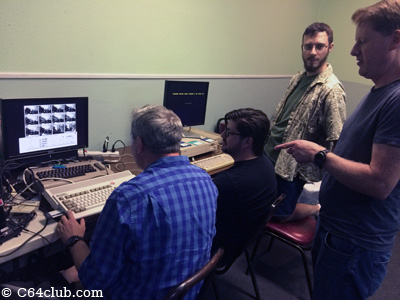 Captain Morgan playing the game Save New York by Creative Software on the C64 computer: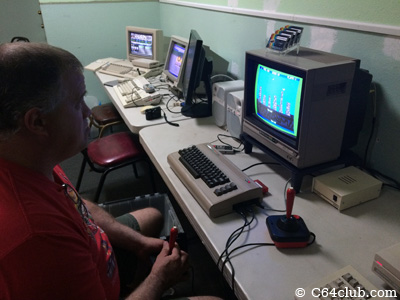 C64 Club members Justin, Skot, Clay, Aaron and Sal socializing at the monthly Commodore Computer Club meeting: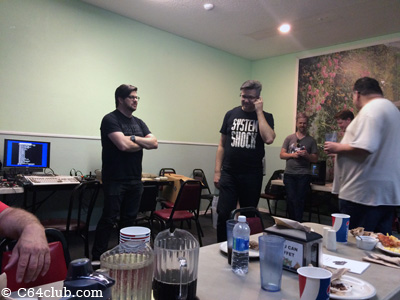 Another picture showcasing all the C64 Club members having fun and socializing at the meeting: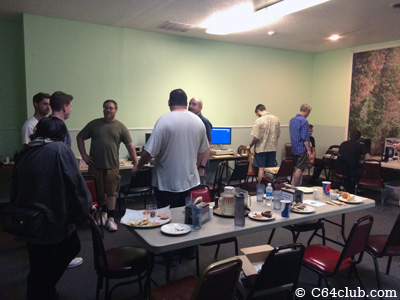 Eek! Help! Spike! Oh No! Molly! Skot playing the game Spike on the Vectrex video game console:
Morgan and Andrew playing a new Galaga homebrew for the for the Commodore 64 computer: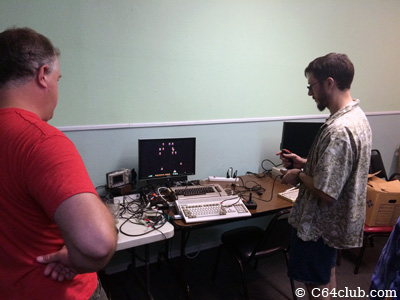 "Thank You" to everyone from the PDX and surrounding areas who have continued to support and attend the Commodore Computer Club and User Group meetings. It's really appreciated.
We hope to see you at the next meeting! Come to learn, come to share.
If you like this post, please consider subscribing to our full RSS feed. Be sure to also Like Us on Facebook and Follow Us on Twitter.