Our monthly Friday night Commodore Computer Club and Users Group meeting was a good time for all who attended.
Here are just a few of the highlights from the meeting:
Because so many things were going on at once during the meeting, it was hard to remember and snap some pictures since we were all playing games, talking and generally having a good time, however below are a few moments that did get captured on camera.
We did a quick demo of Halo 2600 which was a limited release game cartridge at the CGE Classic Gaming Expo 2010: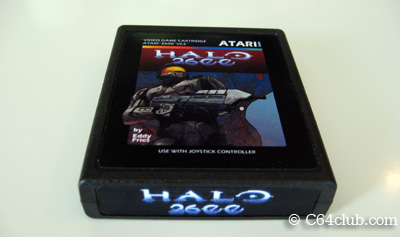 Jeri Ellsworth showing off some pretty rad C64DTV Easter eggs:
Hidden picture of Team C64 Direct-to-TV aka the C64DTV: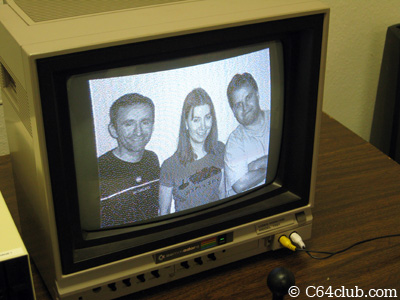 Who knew the C64DTV had a Virtual Keyboard? I sure didn't until Jeri showed it to us:
The Immortal John Hancock showing off the VIC-20 Mega-Cart and doing some game demos: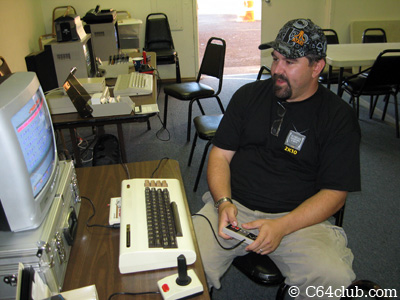 Immortal John Hancock holding the Mega-Cart box: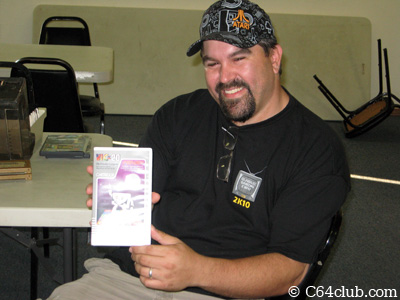 Commodore VIC-20 Mega-Cart Menu Screen: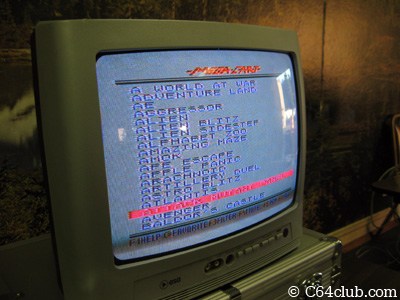 Commodore Computer Club member Jeremy showed off his 64NIC+ designed by Jim Brain: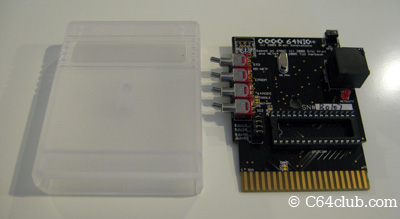 Artillery Duel being played on the Commodore VIC-20 computer: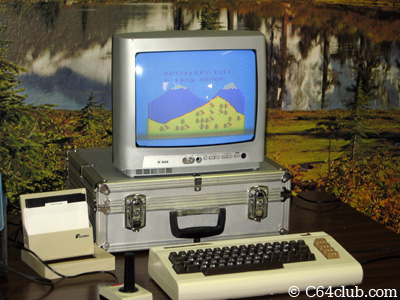 Commodore Computer Club member Greg (Goog) playing a game on his Commodore SX-64. I love his facial expression in this picture: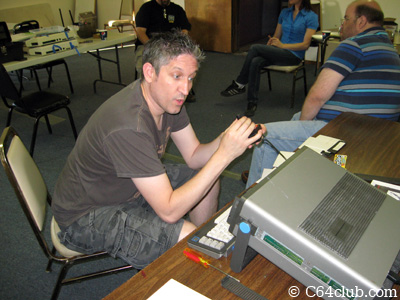 The KoalaPad Touch Tablet software interface: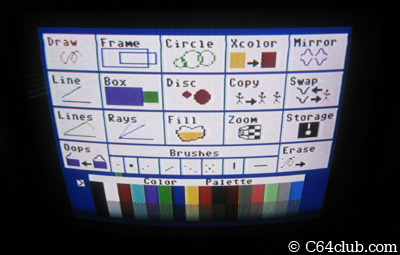 Greg (Goog) shared his box of "Everlasting Gobstoppers" with all of us C64 Club members at the Commodore Computer Club and Users Group meeting: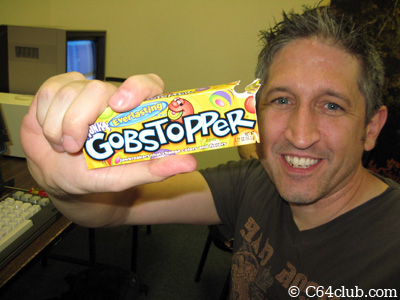 Once again "Thank you" to everyone who came out to the Commodore Users Group meeting in Vancouver, WA. Your continued support of the Commodore Computer Club is much appreciated.
Our next scheduled meeting will be Friday September 3, 2010, so mark your calendar. We've got some special Commodore 64 friends and guests attending our next meeting.
We hope to see you at the next meeting! Come to learn, come to share.
If you like this post, please consider subscribing to our full RSS feed. Be sure to also Like Us on Facebook and Follow Us on Twitter.