For those of you who might not get the humor in why we posted the below picture and quote "Merry New Year" to the C64 Club Facebook page last night, you should check out the 1983 movie Trading Places starring Eddie Murphy and Dan Aykroyd.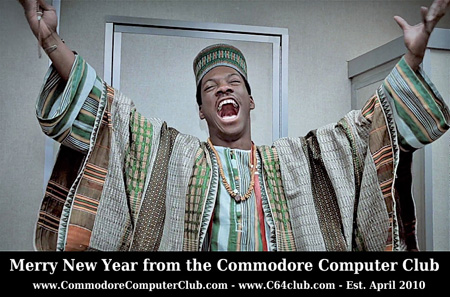 Last night was also New Years Eve, so the C64 Club wanted to ring in the New Year with some good old fashion humor and in Our humble opinion, the movie Trading Places is funny.
For reference, here's a YouTube movie clip featuring the specific "Merry New Year" scene that the Commodore Computer Club is highly amused with (the whole movie is funny by the way)…
So once again, "Merry New Year" from the Commodore Computer Club. We hope that 2016 is filled with good times, good friends, family and of course lots of laughing… the world could use some laughing and smiles…
If you like this post, please consider subscribing to our full RSS feed. Be sure to also Like Us on Facebook and Follow Us on Twitter.