The MSD Super Disk was a series of floppy disk drives produced by Micro Systems Development for use with Commodore 8-bit home computers.
Two different versions of the MSD Super Disk were available: the single-drive SD-1 and the dual-drive SD-2. I'm fortunate to own an MSD SD-2 drive in perfect looking and working order: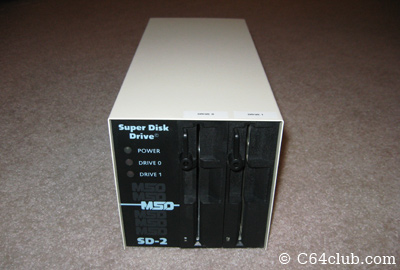 The MSD drives includes both an IEEE-488 parallel interface and the custom Commodore serial interface which means it can be connected to any Commodore 8-bit system, from the PET to the C64 and C128, without any converters or add-on devices.
Around June 2010 I installed the Chip Level Design (CLD) Mass Duplicator AutoCopy ROM's, by Lawrence Hiler AKA Mr. Nike and Mike J. Henry of Basement Boys Software.
By having this chip modification done on my MSD SD-2 drive, I can now perform disk copies without having the drive connected to a Commodore computer. This comes in handy at our Commodore Users Group and Computer Club meetings.
Also, with having the Mass Duplicator AutoCopy ROM's installed, I can do 22 second verified disk copies (protected disks) and 15 second copies (un-protected disks).
I've also installed device switches on the back on my MSD SD-2 drive which allows me to select device numbers 8, 9, 10 or 11 when using the drive with a Commodore computer: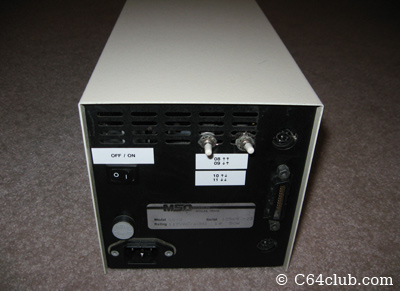 Typically I bring the MSD SD-2 drive to all Commodore Computer Club meetings and always have a giant box of blank floppies on hand. Copy party anyone?
If you would like to make some backup copies of your games, programs or utilities, feel free to come out to our monthly meetings and bring your Commodore disk collection.
If you like this post, please consider subscribing to our full RSS feed. Be sure to also Like Us on Facebook and Follow Us on Twitter.