A lot of pictures were taken at the June 25, 2010 Commodore Computer Club and Users Group meeting showing off demos and presentations.
However because of some of the presentations will be done at the upcoming CommVEx 2010, I can't post them all until after the Commodore Las Vegas Expo.
Now without any further delay, here are some of the pictures showing various "Commodore win" from the meeting:
Rick Weis from the Portland Retro Gaming Expo and Jeri Ellsworth playing Jumpman Junior on a C64DTV which she designed: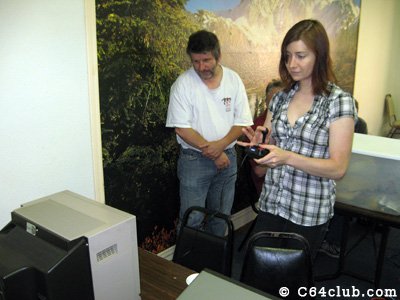 C64DTV Prototype homebrew which Jeri Ellsworth brought to the meeting: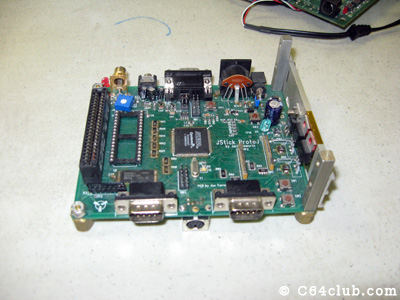 Robert Bernardo from the FCUG – Fresno Commodore Users Group: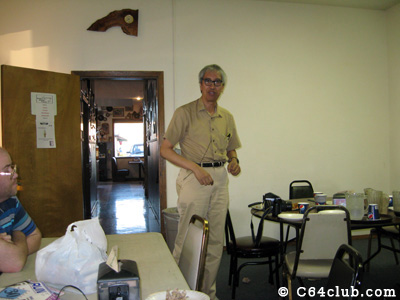 Commodore SX-64 (Executive 64) and a C64DTV connected to a 1702 monitor: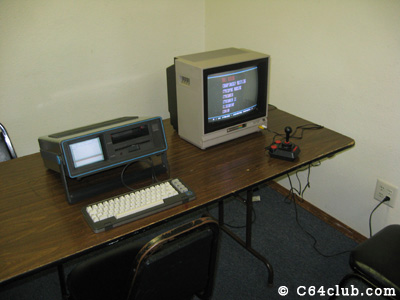 Commodore 64c, 1541c and 1581 disk drive, Atari 2600 Heavy Sixer (Sears branded):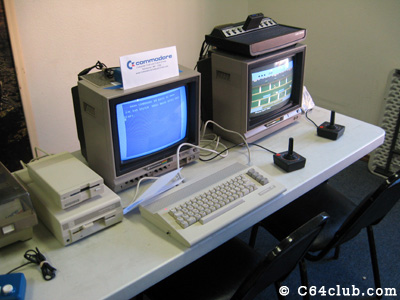 Commodore Computer Club and Users Group members Jeremy, Jeri, Earl and Greg (Goog) checking out an early edition of RUN magazine from 1989: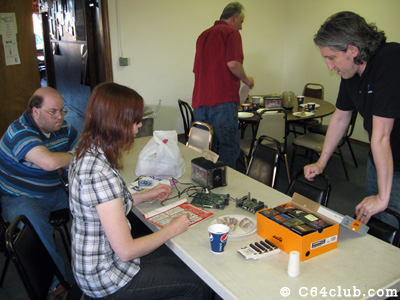 Rick Weis competing in "Battle C64 vs Atari 2600" (Commodore wins):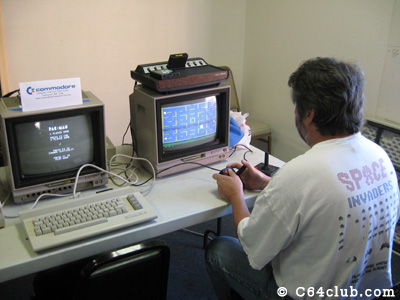 Members Jeri Ellsworth, Earl Evans and Nick listening to a talk about the upcoming July 24-25 CommVEx 2010: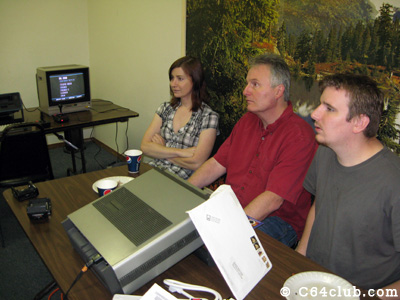 Robert Bernardo snapping some pictures of people at the meeting. In the picture from left to right: Sean, Jeri Ellsworth, Earl Evans (Retrobits Podcast), Nick and Jeremy: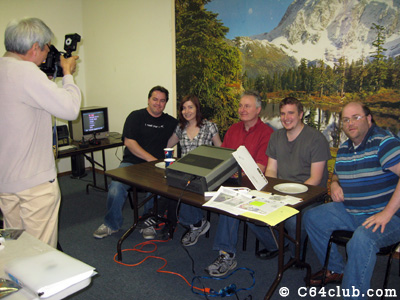 Jeri Ellsworth amazed at the size of Robert's old-school film camera: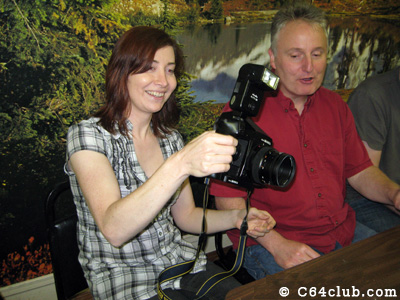 Various colored modern day Commodore logos: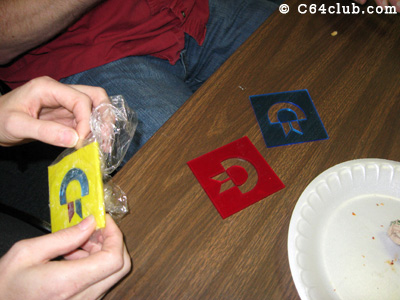 Jeri Ellsworth has Pac-Man Fever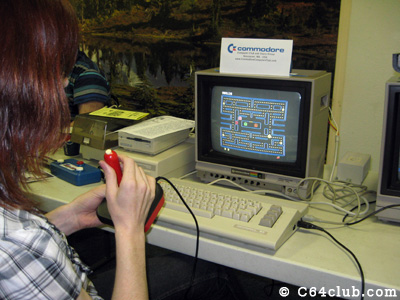 Members playing some Atari 2600 and C64 games: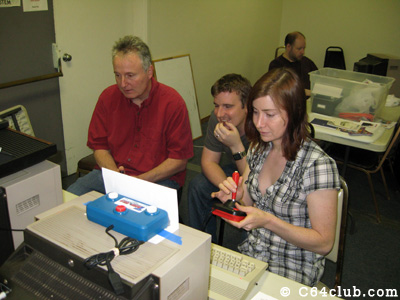 Who doesn't like the game Moon Patrol?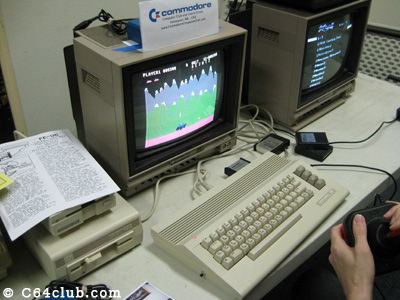 Commodore discussions and demonstrations: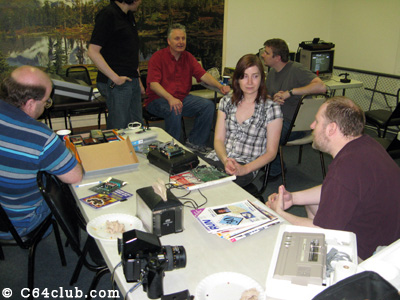 Thanks again to everyone that came out the the Vancouver, Washington Commodore Computer Club meeting. We look forward to seeing you at the next one!
If you like this post, please consider subscribing to our full RSS feed. Be sure to also Like Us on Facebook and Follow Us on Twitter.