Commodore 64, 1702 color monitor and 1541 disk drive originally purchased in 1983 and still working in 2016. The best part? It's used on a daily basis… awesome!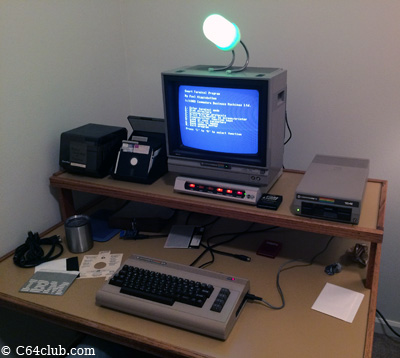 On top of the monitor is a LED lamp that was purchased at ThinkGeek.com a few years ago and sadly is no longer available.
If you like this post, please consider subscribing to our full RSS feed. Be sure to also Like Us on Facebook and Follow Us on Twitter.