Greetings Program. The C64 Club went on a road trip to check out the November 14, 2015 Southern California Commodore and Amiga Networkers, AKA the Scanners meeting.
Below are a few of the pictures and notes that were taken down during the meeting which took place at the Panera Bread Restaurant in Northridge, CA.
On hand an SX-64 Executive Computer along with one of Jim Brain's EasyFlash 3 cartridges. You can also see Mario Luppi's Amiga 1000 booting up Kickstarter 1.3: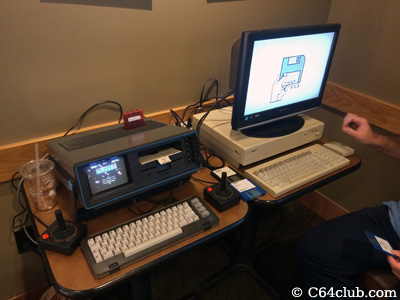 Here we have Robert Bernardo from the Fresno Commodore Users Group (FCUG) discussing the A.L.I.C.E. Amiga Laptop Prototype that was showcased at AmiWest 2015: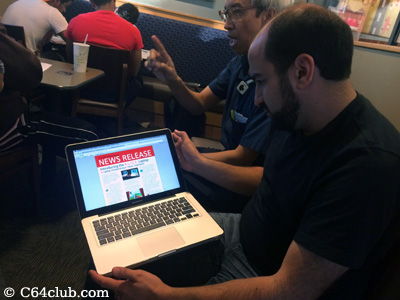 It appears the game Choplifter is being played on the Amiga 1000 computer or is it coming from the SX-64? Dun Dun DUN!!!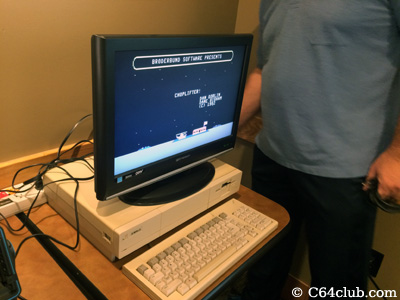 The Commodore 64 Donkey Kong Junior port for the EasyFlash 3 cartridge was released February 25, 2015. At the meeting we tested it out. It's arcade perfect. Pretty cool!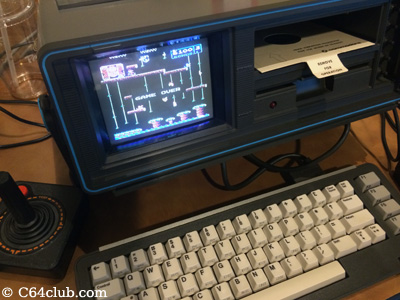 Playing a little Space Taxi on the Commodore SX-64 computer, which is also being displayed on the big screen: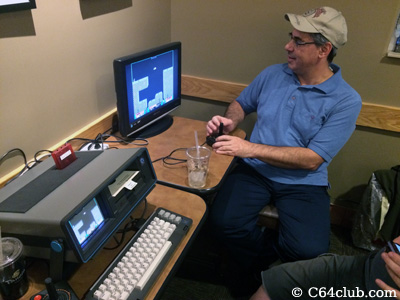 Due to limited space the Commodore VIC-20 and the Plus/4 computers that Robert had with him didn't get hooked up, but that's ok, the 2 SX-64's and Amiga 1000 received lots of love.
A big "Thank You!" goes out to the Scanners group for the invite to attend the meeting. It was a lot of fun hanging out with other Commodore and Amiga Geeks.
I guess the only thing that wasn't fun about the trip was all the crazy SoCal freeway traffic getting to the actual meeting, but for the love of Commodore computers, it was worth it.
If you like this post, please consider subscribing to our full RSS feed. Be sure to also Like Us on Facebook and Follow Us on Twitter.