This Sunday is October 10, 2010 aka 10/10/10 which is super geeky and awesome! For added geekness, 101010 is binary for 42. Hitchhiker's Guide To The Galaxy anyone?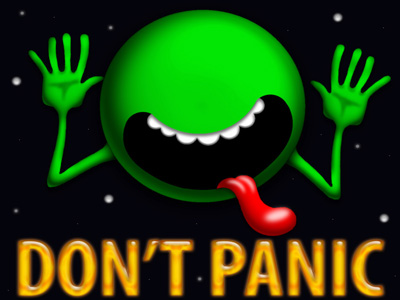 To celebrate this once in a lifetime date, the Commodore Computer Club in Vancouver, WA is having a "special meeting" from 5:00 pm to 10:10 pm at our usual meeting location Pied Piper Pizza in Vancouver, WA.
For map and directions, check our website meetings page.
Also, we will be using our original room (over by the bathrooms and arcade) at Pied Piper Pizza for this special event. Our next scheduled meeting on November 5, 2010 will use the larger room as mentioned previously at our last meeting.
Things are still coming together but we plan on doing at least 10 things with 10 people using 10 Commodore computers, so it would be awesome if you could attend.
Of course there will be tasty food, drinks and good times with people and Commodore computers. If you have kids, bring them along too. Kids had an awesome time using Commodore computers at this years Portland Retro Gaming Expo.
Please reply back asap by commenting below or contacting us directly so I can get some sort of a head count if you can attend or not and if you are bringing anyone with you.
If you can, bring any Commodore computer setup's you have (system, monitor, etc). We'll have plenty of disk and cartridge software and games on hand.
For all you Hitchhiker's Guide To The Galaxy fans, don't forget your towel

Help spread the word about our special Commodore Computer Club meeting. Hope to see you on Sunday 10/10/10 for a historical day to remember.
If you like this post, please consider subscribing to our full RSS feed. Be sure to also Like Us on Facebook and Follow Us on Twitter.