Released in 1983 and programmed by Jeff Bruette, Wizard of Wor for the Commodore 64 is probably one of the best co-operation games available for the computer: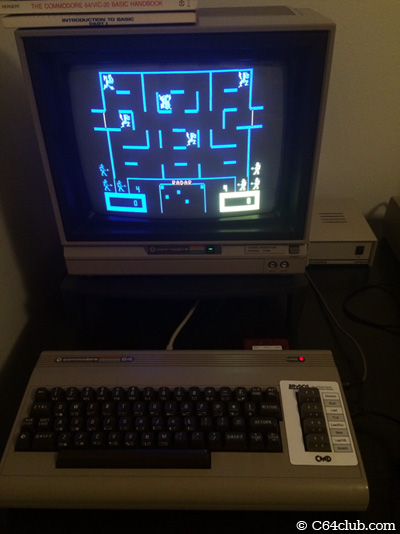 Something that's pretty cool about the C64 Wizard of Wor game cartridge is it supports the Magic Voice Speech Module… "Garwor and Thorwor become invisible! Hahahaha!"
If you like this post, please consider subscribing to our full RSS feed. Be sure to also Like Us on Facebook and Follow Us on Twitter.